Unleashing the Economic Power of Women
Women's economic empowerment is fundamental to achieving MCC's mission of reducing poverty through economic growth. Empowering women leads to stronger economies, increases in household incomes, and higher profits for businesses.
The World Bank estimates that if barriers that prevent women from entering the workforce were eliminated, overall economic productivity would increase by as much as 25 percent in some countries. Increasing women's access to education and income leads to greater investments in children's health, nutrition, and education, promoting higher levels of human capital and reducing poverty for future generations.
MCC is committed to promoting gender equality and social inclusion throughout its work because of the critical role it plays in increasing economic growth and helping people lift themselves out of poverty. Gender analysis informs all aspects of MCC's work, starting with its selection of country partners. MCC's country scorecard, used to determine eligibility for MCC funding, includes an indicator for gender in the economy. MCC investments help partner governments change policies and laws that prevent women from full and equal participation in the economy. MCC projects support women entrepreneurs, expand income-generating activities and employment opportunities for women, and increase women's access to critical services like healthcare and clean water.
This International Women's Day, MCC celebrates women as critical contributors to increasing economic productivity and growth and reducing poverty around the world.
Women Sea Salt Producers in Indonesia Cooperate to Seize New Economic Opportunities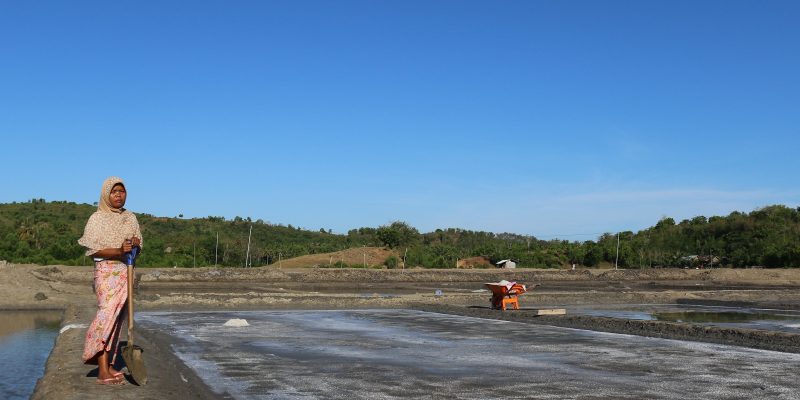 Women Putting STEM Education to Work
In Georgia, MCC is focused on providing women and girls with the skills they need to succeed economically through increasing women's participation in STEM degree programs. MCC has partnered with San Diego State University (SDSU) on a joint degree program offered at three Georgian universities. To attract and retain girls and minorities in the program, MCC supports targeted outreach and recruitment efforts as well as scholarship opportunities.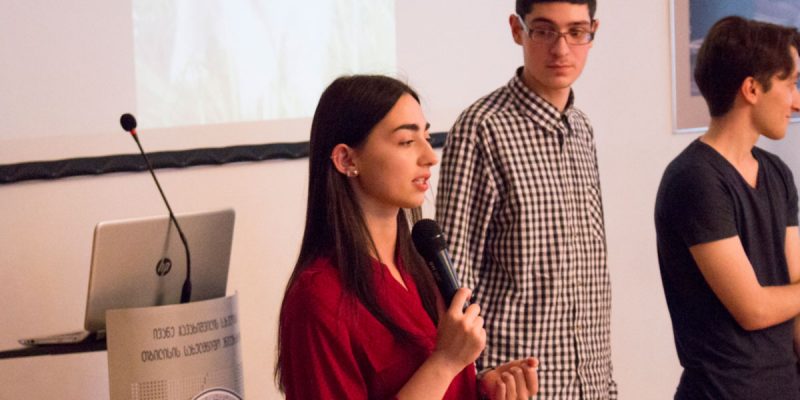 The SDSU-Georgia program was a lifesaver for me because I was passionate about laboratory work, and it offered the chance to work with brand new labs and opened new research opportunities to collaborate with Georgian and American professors. With this program, you get the chance to learn in your own country and get the same opportunities and valued knowledge as you would get abroad. More Georgians will have the opportunity to be competitive for STEM jobs and to be successful in their own country. I think that there is a bright future for all the STEM majors in this new generation of Georgians.

Ani Shalamberidze, Chemistry major
As a chemistry student in an American university, studying abroad tends to set you back because the courses don't transfer. With the exchange program with SDSU-Georgia, I took classes that counted toward my major and will not only keep my graduation date but make it a little earlier because I got ahead when I was in Georgia. I got to know my professors at this small campus and was motivated by them. Studying in Georgia has given me a lot of practice learning about different cultures and how to interact with them. The value of the exchange was more than I could even ask for.

Taylor Inouye, Chemistry major
Principles into Practice: Integrating Gender Issues in MCC Programs
A key principle for MCC is that policies matter. MCC has learned that specific analytical tools are needed to ensure that its approach to gender equality is consistently reflected in policy and institutional reforms that are part of MCC's compact investments. Two examples of policy and institutional reform with a social and gender focus are the Malawi and El Salvador Compacts.
There is a close correlation between income levels and access to modern sources of energy. An estimated 70 percent of the world's poor are women, many of whom live in rural areas without electricity. In Malawi, MCC supported policy reform to promote women's representation in the energy sector and the Electricity Supply Corporation of Malawi Limited (ESCOM), the national power utility company. Through these efforts, ESCOM recruited a Gender and Social Inclusion Manager and established a corresponding unit to lead the development and implementation of ESCOM's Social and Gender Inclusion & Anti-Sexual Harassment Policy.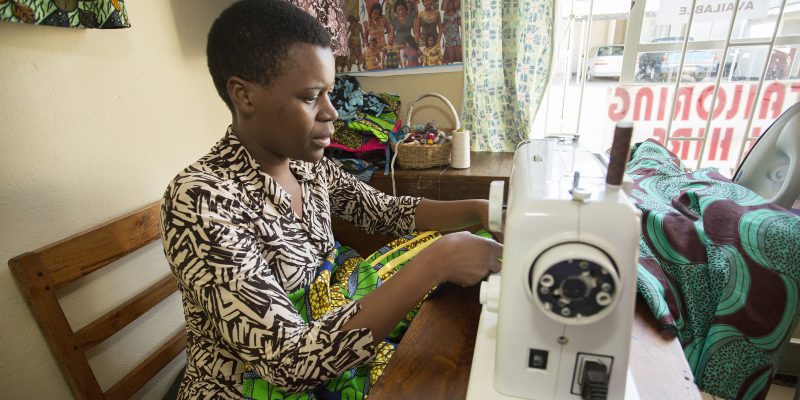 To sustain these efforts, Millennium Challenge Account-Malawi – the entity implementing the MCC compact – and ESCOM will soon provide gender trainings and technical support to all ESCOM staff—approximately 2,500 people. Through a partnership with The Polytechnic, a constituent college of the University of Malawi, ESCOM implemented a scholarship and internship program to enhance skill development for women students in the Engineering field.  In June 2017, the first cohort of six high performing women engineering students benefited from this initiative.
Similarly, MCC also supported MCA-Malawi's effort to integrate gender into other policy processes, such as in the revision and update of Malawi's Energy Policy.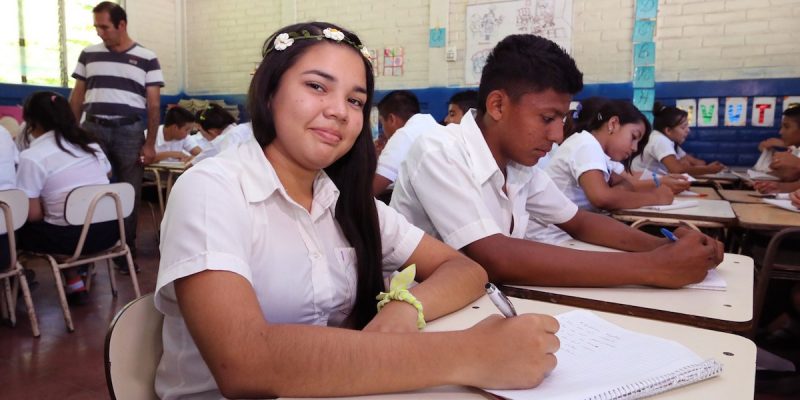 In El Salvador, a shortage of skilled labor is a key factor that limits investment in the country's export sector and its competitiveness in global markets. The Millennium Challenge Account-El Salvador recently partnered with U.N. Women and Universidad Centroamericana "José Simeón Cañas" to implement a $2.3 million contract to execute activities outlined in the Gender Equality Policy of El Salvador's Ministry of Education, which was developed with MCC support.
As a result of this partnership, MCC expects to provide gender trainings to 300 education specialists, 150 ministry officials, 1,400 teachers and principals, 28,000 students and their families in 346 schools. In addition, this partnership will support vocational training to promote enrollment of adolescent girls in fields that are predominantly male (for example, STEM).