MCC Invests in the Power of Youth
Today's generation of youth is the largest in history. Considering their needs and aspirations regarding matters of peace, security, stability and economic opportunity is a global imperative.
Engaging youth in decision-making around access to education, healthcare and other critical services promotes their role as active contributors to society and gives them the opportunity to reach their full potential. MCC investments help governments provide these critical services and consider the needs of youth in its efforts to fight poverty, transform lives, and build a sustainable, productive workforce.
This International Youth Day, MCC reflects on the opportunities and challenges facing today's youth.
5 Surprising Facts About Youth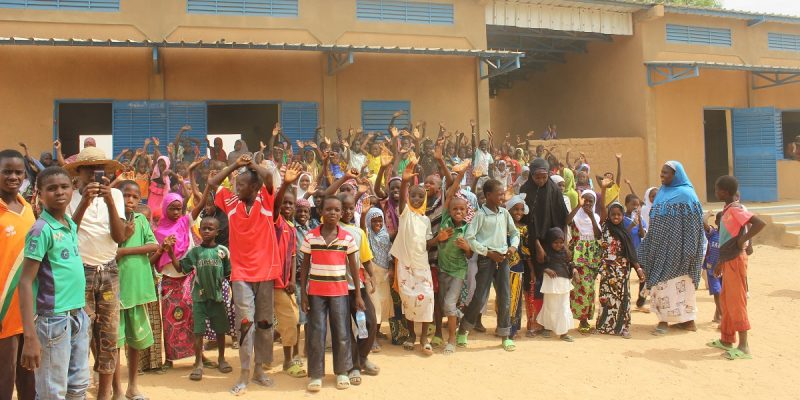 1. The average age of Niger's population is 15.3, making it the youngest country in the world.
MCC's $16.9 million Niger Threshold Program included a focus on improving education access and quality for girls. A recent impact evaluation by Mathematica Policy Research found that MCC's IMAGINE project helped improve academic outcomes, especially among girls.
2. One out of six adolescents is not in school.
Research shows that there's a positive relationship between educational attainment and individual income, and that a highly skilled workforce can spur economic growth. One third of these out-of-school adolescents live in South and West Asia and another third live in sub-Saharan Africa – two regions where MCC is making substantial investments in primary and secondary education. These investments are helping students can get the foundational knowledge and skills they need to obtain jobs and contribute to their countries' economic growth.
3. Approximately 60 percent of Africa's total population is below the age of 35.
Of MCC's 33 signed compacts, 20 are with African countries, spanning the continent and totaling $7.9 billion in compact investments since MCC's founding. MCC has invested another $205 million in Africa through its threshold programs, with 11 of its 26 partnerships in Africa. In 2016, MCC also launched Africa's Promise, an initiative to empower African youth by offering internship opportunities that support the implementation of MCC compact programs.
4. One in four of the world's children suffer from stunted growth.
In Indonesia, where more than 8 million children suffer from stunted growth, MCC is investing $134.2 million to reduce stunting in 11 of the country's 34 provinces by integrating sanitation, maternal and child health, and nutrition interventions. The project has already led to an improvement in national guidelines on child growth monitoring and infant and young child feeding.
5. Approximately one in three youth suffers from a lack of decent work opportunities.
MCC is currently implementing technical and vocational education projects in several countries, including Georgia, El Salvador, and Morocco – working closely with the private sector to identify the skills they need in order to prepare their youth to be qualified for those future work opportunities.
Piloting a New Model to Advance Education and Boost Youth Employment in Morocco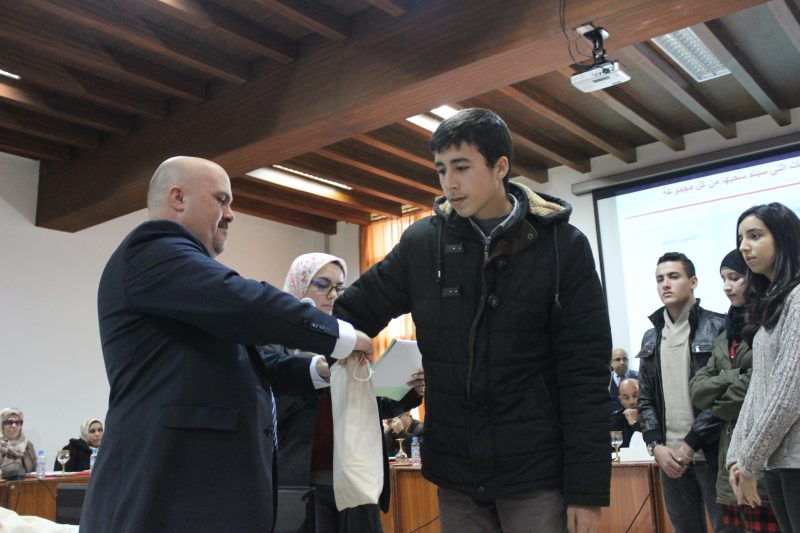 Morocco has made significant gains in expanding access to education over the last 25 years, but as the country diversifies its economy, the education system is struggling to provide youth with the skills employers need to compete. With more than 25 percent of Moroccan youth unemployed — and more than 40 percent of youth in cities unemployed — this skills gap hurts not only Moroccan youth and businesses, but also holds back the country's growth and threatens its stability and security.
The Government of Morocco is addressing this challenge with an innovative, scalable new model for secondary education that is being introduced in approximately 100 schools throughout the country as part of MCC's Morocco Employability and Land Compact.
Read more about the new model on our blog.