Women's Economic Empowerment
Strengthening economic opportunities for women is fundamental to MCC achieving its mission to reduce poverty through economic growth. As part of its data-driven model, MCC consistently works with partner countries to unlock the economic potential of women and overcome financial, legal, and cultural barriers that prevent women from fully engaging in their countries' economies.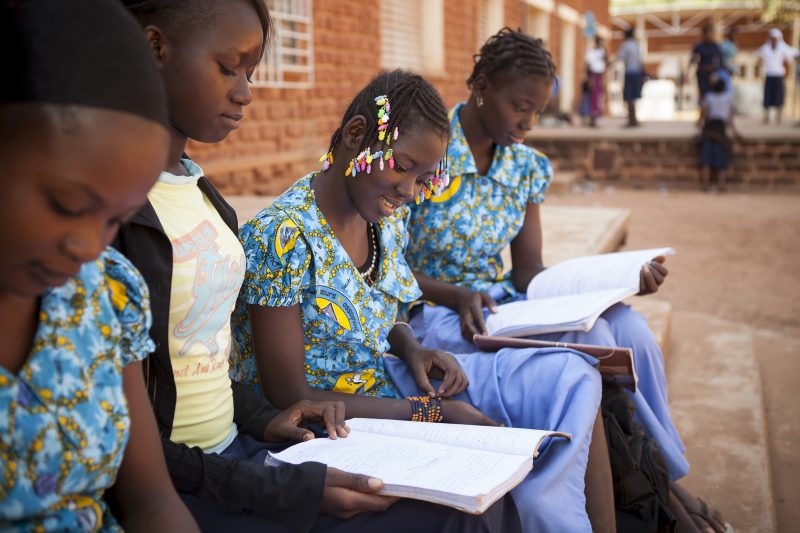 Since its inception, MCC has mandated the integration of gender into its country programs. Gender analysis and a rigorous evidence base inform all aspects of MCC's work, from selecting country partners to identifying gender-responsive economic growth constraints to supporting partner governments to enact legal and policy changes. Each MCC compact and threshold program requires a Social and Gender Integration Plan, which provides a comprehensive roadmap for social inclusion and gender integration throughout program implementation. MCC supports activities to expand income-generating activities and employment opportunities for women, increase women's access to land, education, and skills development and enable women-owned businesses to take advantage of new market opportunities.
Through its compact and threshold programs, which include significant assistance for policy and institutional reform as well as infrastructure, MCC lifts up the U.S. government's ability to change the landscape of women's economic empowerment around the world.
What's New: MCC Partners with Brookings to Strengthen Gender Analysis
As part of MCC's effort to integrate gender into its country programs, we are partnering with the Brookings Institution to sharpen MCC's analytic toolkit to strengthen our ability to assess the barriers that women in MCC partner countries face in accessing and benefiting from economic opportunities.
In 2018, MCC launched a process to better assess and integrate gender inequalities in MCC's early analysis, including for the constraints analysis and root cause analysis steps to program development. MCC developed a new diagnostic framework to evaluate women's unequal access to employment and entrepreneurship opportunities, and highlighted areas where gender inequalities should be tested as potentially binding constraints to growth as part of the constraints analysis. MCC is now working with Dr. Ana Revenga, Senior Fellow in the Global Economy and Development Program at Brookings, to further refine these tools.  This partnership will test applications of these approaches in Malawi, a country recently selected as eligible for MCC funding.
The Brookings partnership improves our capability to assess the barriers that women face in accessing economic opportunities and improve the likelihood that project selection, design and evaluation will increase equality, opportunity, and empowerment for women.
Visit Partner With Us for more information about MCC partnership opportunities related to women's economic empowerment.
Supporting a Whole of Government Approach to Empowering Women
MCC's work supports and aligns with the Trump Administration's Women's Global Development and Prosperity (W-GDP) initiative, launched in February 2019. MCC supports the W-GDP initiative's ambitious, integrated framework to align the experience, commitment, and expertise of the U.S. government's international development agencies to advance women's economic progress around the world.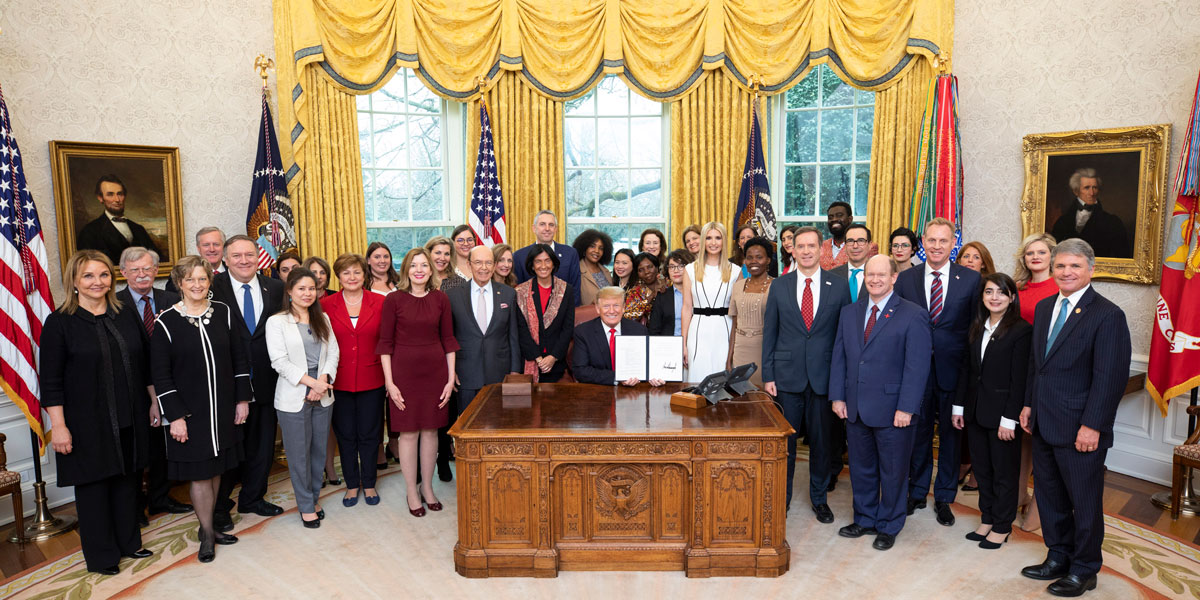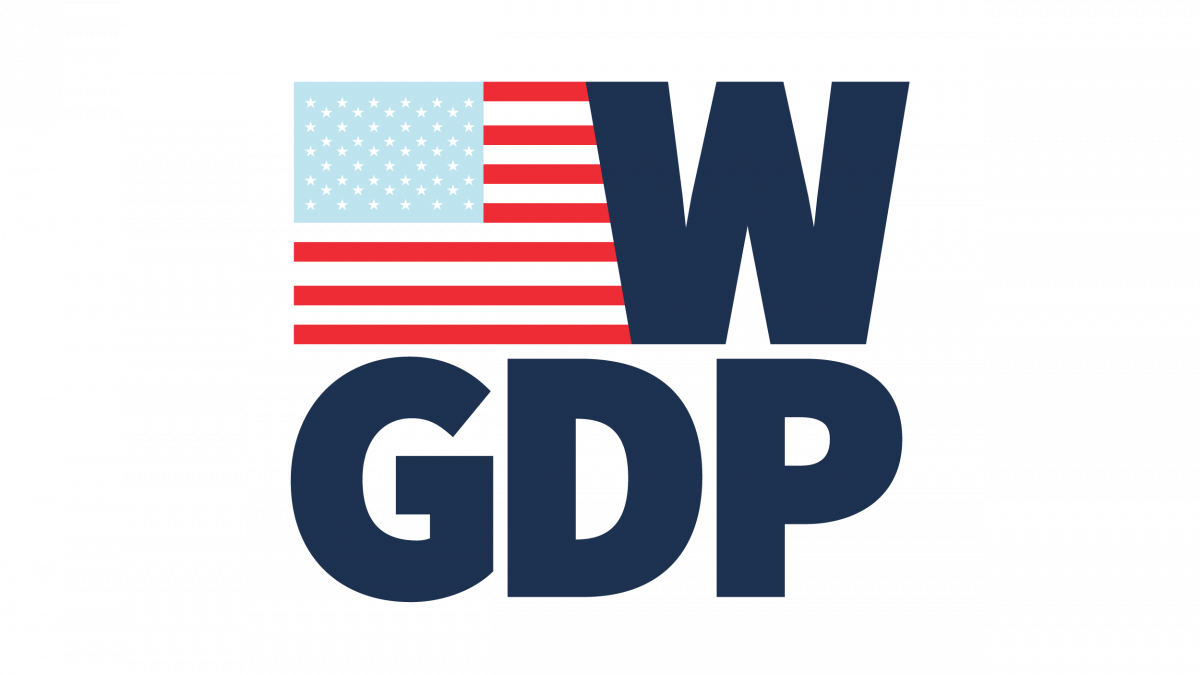 In line with pillar three of the W-GDP initiative, which focuses on enabling women in the economy, MCC will continue to work to reform the policies and institutions that are critical to enabling poverty-reducing economic growth, while creating opportunities for progress in sectors that have for too long failed to include and benefit women.
In April 2019, MCC Vice President Karen Sessions joined White House Senior Advisor Ivanka Trump and USAID Administrator Mark Green in Abidjan, Côte d'Ivoire as part of a trip in support of W-GDP. During the trip, MCC Vice President Sessions, Senior Advisor Trump and Administrator Green joined Côte d'Ivoire Vice President Daniel Kablan Duncan and Minister of National Education Kandia Camara for the launch of a new gender unit within the Ivoirian Ministry of National Education that will focus on improving education and training for girls and women to strengthen the workforce and meet the needs of the Ivoirian private sector. The new gender unit also fulfills a requirement for funding of the Skills for Employability and Productivity Project under the five-year $524.7 million MCC Côte d'Ivoire Compact.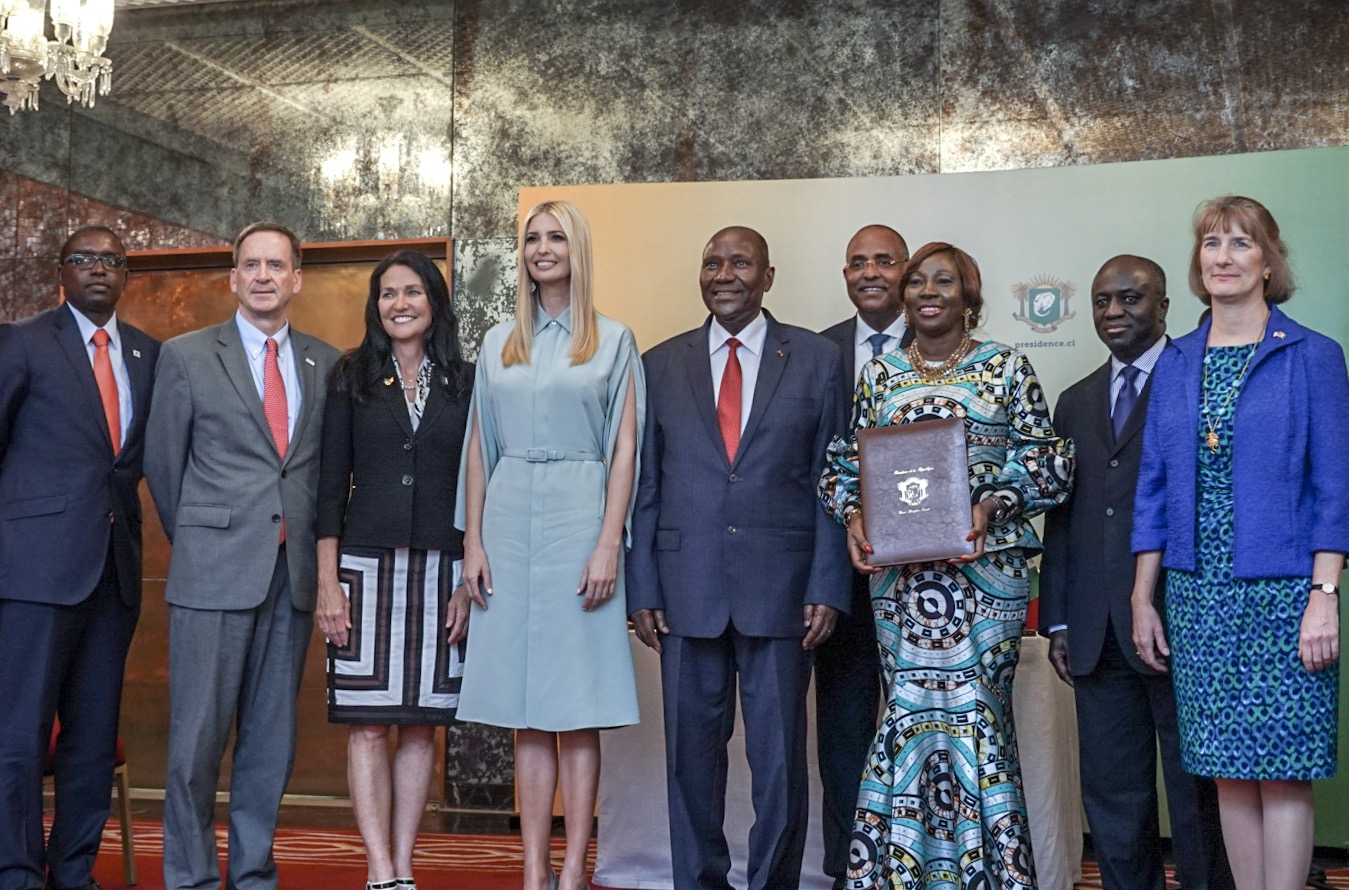 While in Côte d'Ivoire, a congressional delegation including Senator Lindsey Graham, Senator Chris Coons, Senator John Barrasso, Senator Ben Sasse and Congressman Michael McCaul joined Vice President Sessions to tour sites to be rehabilitated under the MCC Côte d'Ivoire Compact's Abidjan Transport Project and discuss MCC's goal of strengthening Côte d'Ivoire's economy by empowering Ivoirian women in the workforce.
MCC looks forward to continuing to work with partners across the U.S. Government and around the globe on this critical initiative, which will help to create countless opportunities by empowering women throughout the developing world.
From MCC Beneficiary to Agribusiness Entrepreneur
MCC beneficiary Nino Zambakhidze joined the launch of the W-GDP initiative at the White House with President Trump and Advisor to the President Ivanka Trump. Nino had the opportunity to share her story of how MCC's first Georgia Compact transformed her life and is opening doors for other Georgian women like her.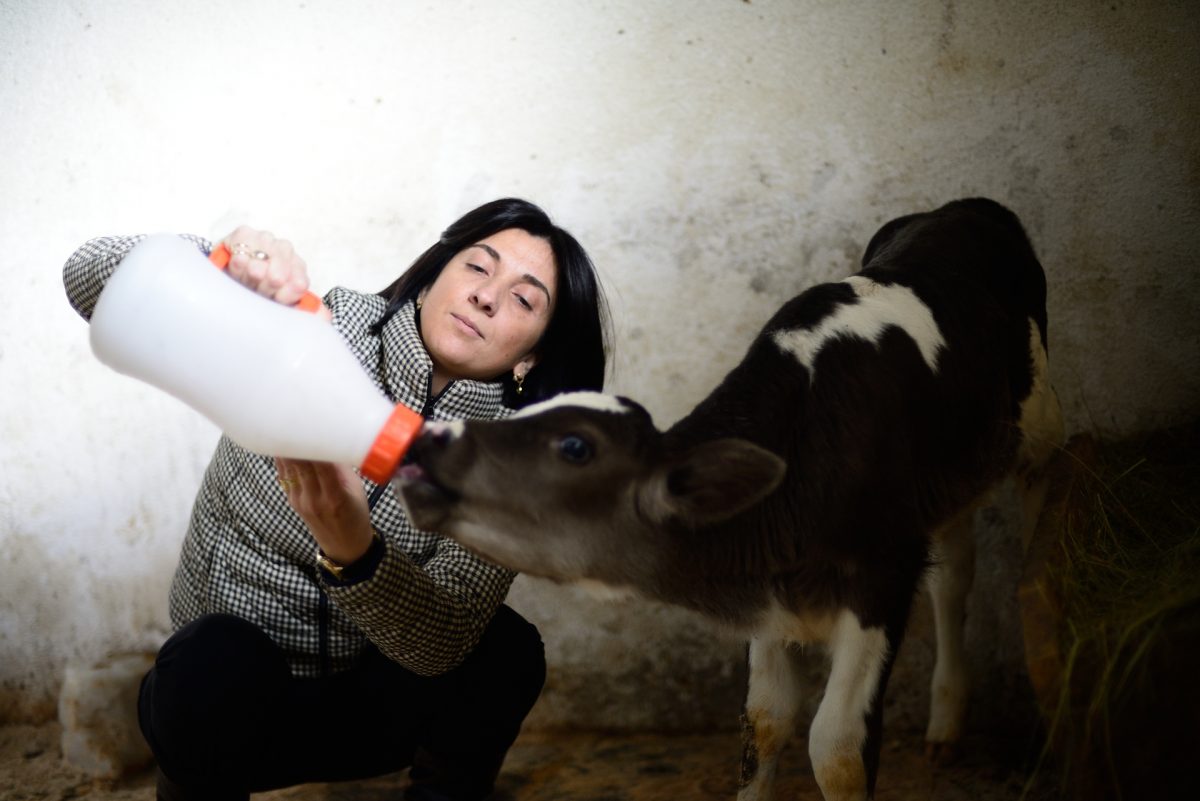 "Before the MCC compact, agribusiness was a man's field and few women entered," Nino said. "Women were struggling to start their own businesses because our lack of collateral and credit history made us appear to be risky borrowers. MCC's efforts helped fill that gap and break down the barriers preventing women from succeeding."
MCC's first compact with Georgia provided funding for agribusiness development though an organization called Cultivating New Frontiers in Agriculture (CNFA). After her application for a bank loan was rejected, Nino submitted a proposal to MCC and CNFA on how to build and transform small cheese production into an industry and was awarded a grant of $125,000. She now has a thriving business, has created a farmer's association, and under MCC's second Georgia Compact, she piloted a technical and vocational studies program with the Agricultural University.
Strengthening the Power Sector by Empowering Women
Through MCC's recently completed Malawi Compact, strengthening the power sector meant empowering women to play a leading role in the electric utility, ESCOM. ESCOM created a Gender and Social Inclusion unit and is now leading the way in mainstreaming women's participation in the energy sector—training employees and developing opportunities for the next generation of female engineers.
"Research has shown that organizations which have included women in their decision making are able to perform much better than other organizations which don't have women in their committees or teams. We think ESCOM would be able to benefit when they bring in the perspective of women," said Elube Chienda, Gender and Social Inclusion Manager at ESCOM.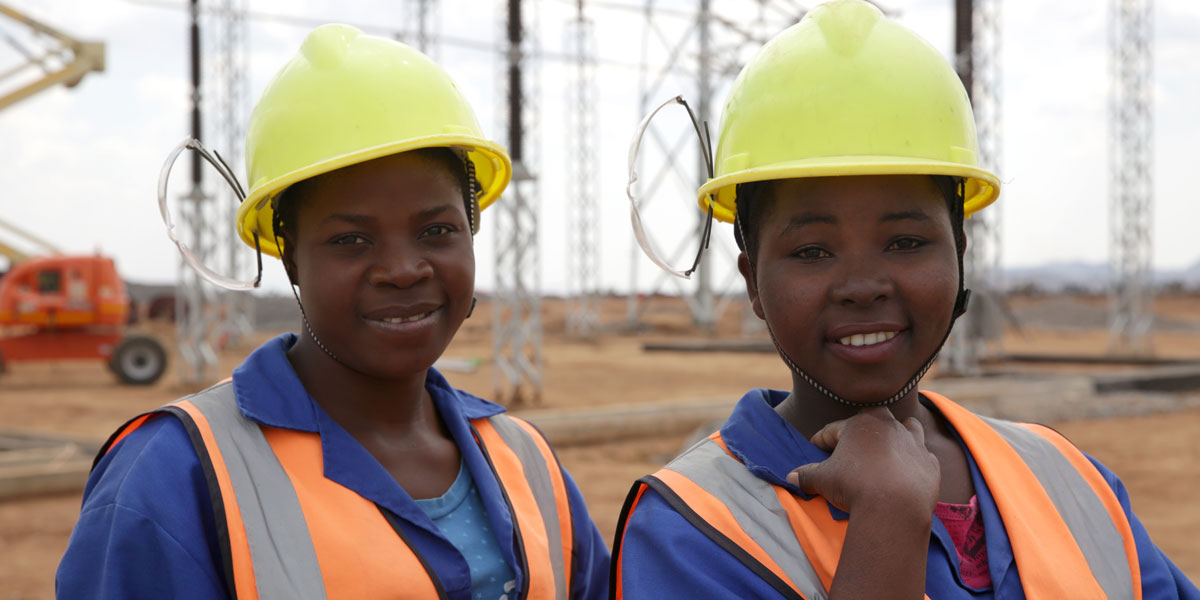 ESCOM partnered with the University of Malawi and the Malawi University of Science and Technology to launch scholarship and internship programs for high performing female engineering students. The utility also began a career talks program in three secondary schools in Blantyre with the aim of building girls' interest in engineering.
"The idea is to ensure that we motivate them, and we inspire them so that when we have vacancies they will be the first ones to apply," Elube Chienda said of the internship program.
Women Sea Salt Producers in Indonesia Cooperate to Seize New Economic Opportunities
Traditional sea salt production has been practiced on the island of Lombok in Indonesia's West Nusa Tenggara province for generations. It is labor-intensive work generally done by poor women like Mini Asmayanti.
Mini earns less than $2 a day. This modest income, along with that of her husband, a fisherman, provides for them and their two sons, but it is negatively impacted by seasonal factors. Reliance on the sun to dry the salt, for example, means that salt production is limited to summer and fall.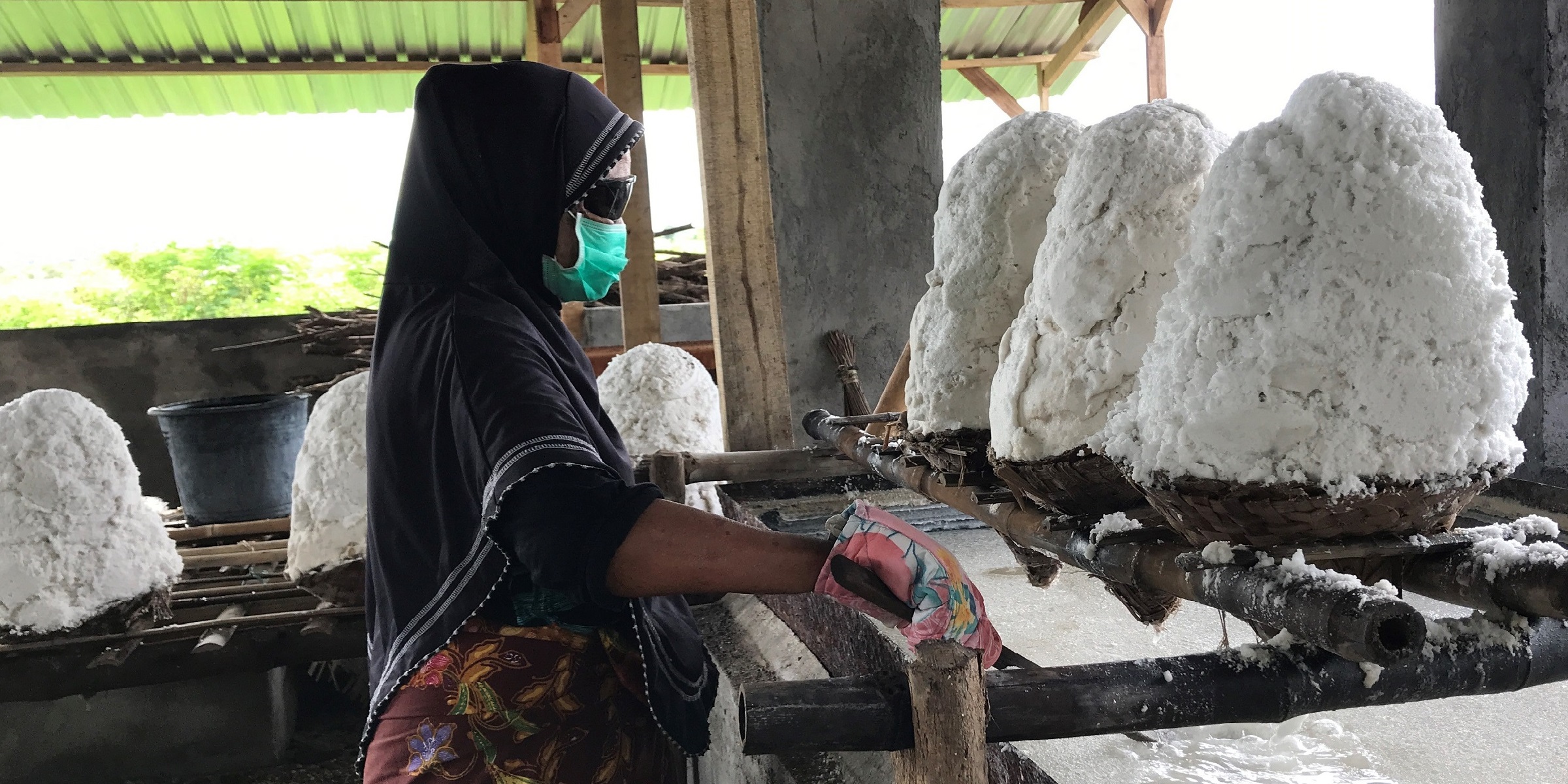 As part of MCC's recently completed Indonesia Compact, the Lombok-based non-governmental organization Panca Karsa is working with salt producers to increase the quantity and quality of salt production to boost incomes and sustainability of production. Panca Karsa helped form three salt cooperatives spanning six villages that are empowering 438 poor women like Mini, who used to work by herself with limited skills or support.
Today, Mini and other cooperative members are benefiting from labor-reducing and energy-efficient technologies as well as training programs aimed at improving salt-making skills, financial management, business planning, and quality control, packaging and marketing of salt.