MCC Deputy CEO Nancy Lee's Remarks at the AfDB-MCC MoU Signing
May 25, 2016, Lusaka, Zambia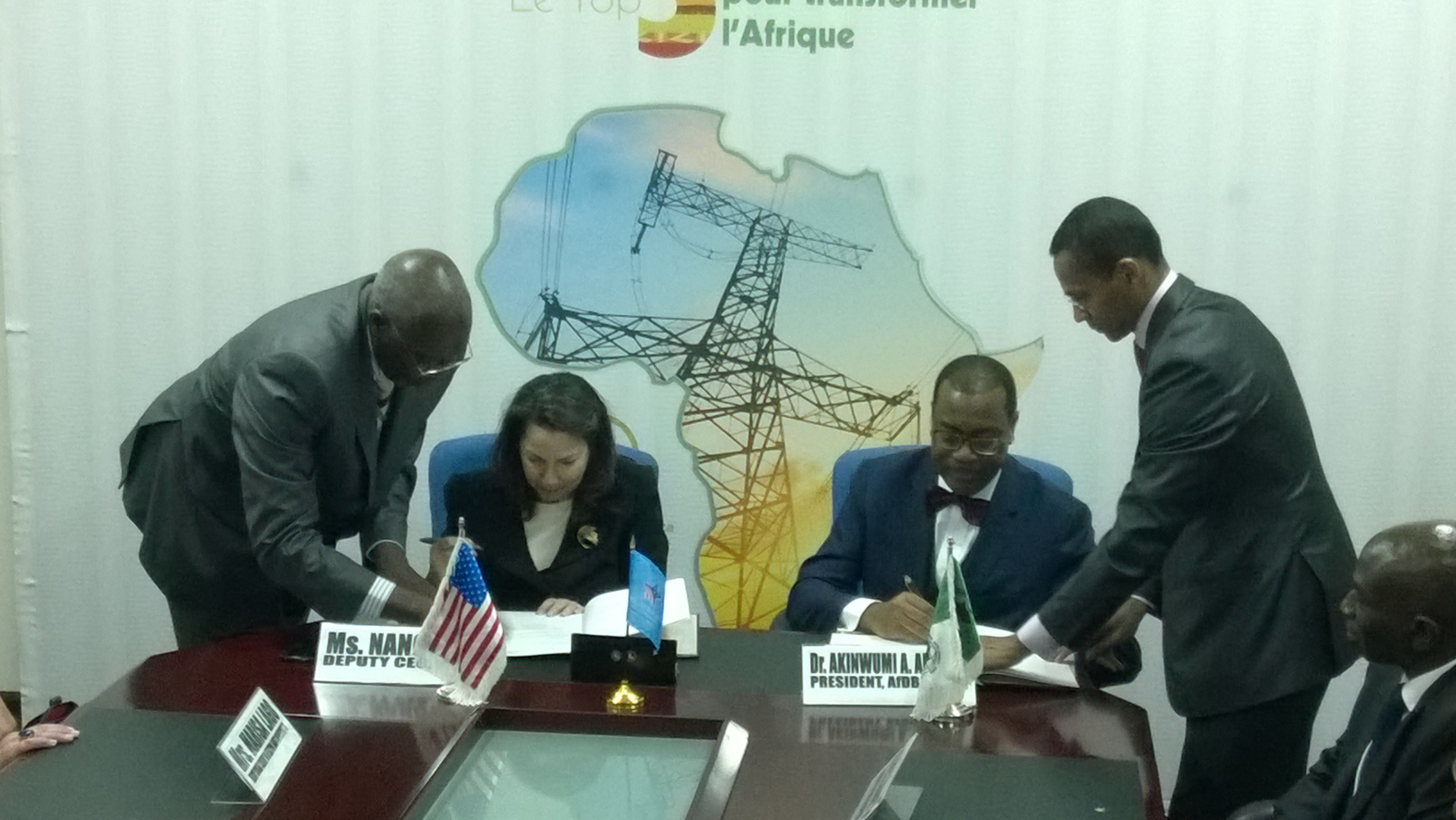 I am delighted to be here today with President Akinwumi Adesina to sign this Memorandum of Understanding between the AfDB and the Millennium Challenge Corporation.
This MOU builds on a tradition of collaboration between our two institutions. Since signing our last MOU in October 2010, MCC and the AfDB have successfully worked together on a number of projects–including water and sanitation right here in Zambia.
As institutions, we share values and aims.  If you look at AfDB's "High 5s" and  MCC's new strategy, NEXT, you will find much in common.
MCC's commitment to Africa, which accounts for 65% of our portfolio, is both broad and deep.  We are major and committed participants in the Obama Administration initiatives on the continent, including Power Africa.
Today, we are taking our cooperation with AfDB to the next level.  Together, we can multiply our forces and achieve more than the sum of our parts.
We will focus on three areas for achieving scale and impact:  (1) developing the best projects for growth and poverty reduction, (2) regional integration, and (3) mobilizing private finance.
First, MCC and the AfDB can coordinate on the kind of data and analysis which are essential to making the right choices for allocating resources. MCC invests heavily in helping our partner countries find the most binding constraints to growth and the right projects to address those constraints.  We know that this kind of early investment in project development often makes the difference between success and failure. Both of our organizations prioritize these analytics.
We have already seen what we can achieve when we collaborate in this area. In Morocco and Tunisia, for example, we jointly conducted a constraints to growth analyses, leveraging our respective strengths.
Moving forward, we will be systematic about sharing data and analysis so that we build on each other's work, avoid duplication, and ensure the highest quality.  This will help us achieve both quality and efficiency.
Second, regional integration is a priority embraced by both MCC and the AfDB because it is essential for sustained robust growth and increased private investment. At MCC, we recognize that we are leaving development impact on the table if we do not focus on helping our partner countries create vibrant regional markets.
In MCC partner countries, we will collaborate both on the hardware and the software of regional integration where it makes sense and has the strong commitment of governments.
Cote d'Ivoire and Senegal are two MCC partners that could both significantly benefit from regionally oriented projects. Our teams are currently working with their counterparts in both countries to identify possible projects. Depending on their assessment, we may see opportunities for MCC-AfDB collaboration around specific regional projects in the future.
Thirdly, I believe there is tremendous opportunity to collaborate in engaging the private sector and mobilizing private finance, especially for infrastructure.
Creating the right conditions for private investment, particularly poorer countries and for projects with greater development impact, requires a multifaceted approach.  Our two institutions have an array of complementary tools that can address different aspects of the challenge—policy and institutional reform, development of bankable projects, filling finance gaps, sharing risk, and capturing returns. Bringing those tools together strategically will enhance their impact.
Today's signing is an exciting step for MCC and its work across Africa. But this must be more than a set of commitments.
We look forward to translating the words of this MOU into action.