MCC CEO Dana J. Hyde's Remarks at the Delta Irrigation Ceremony in Senegal
August 22, 2015, Diama, Senegal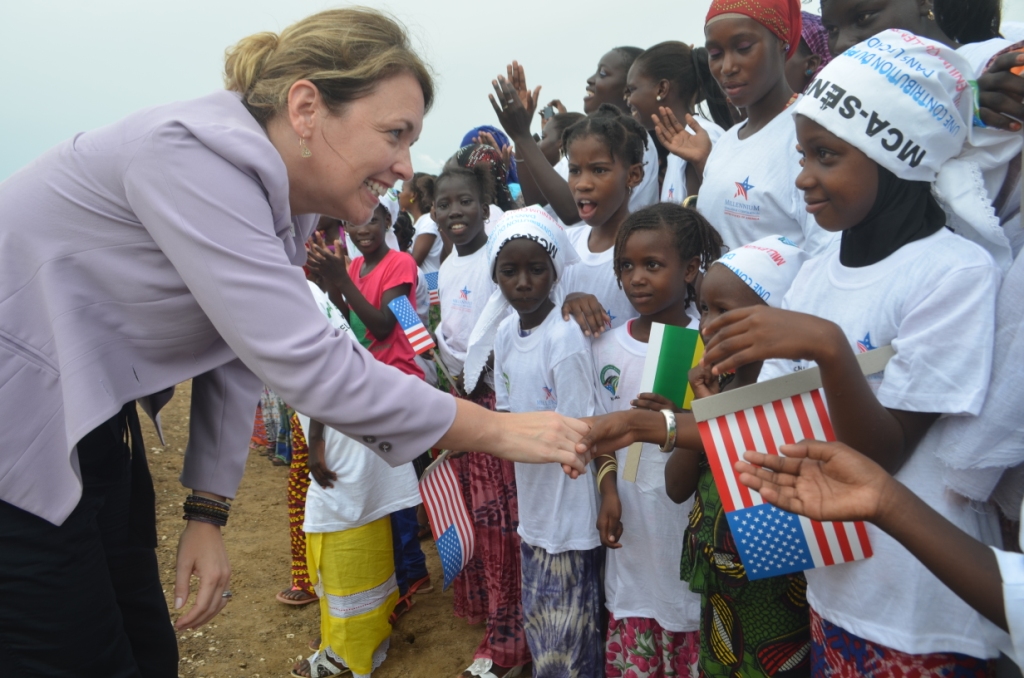 Good afternoon! This is an exciting moment in the partnership between the Government of Senegal and the U.S. government's Millennium Challenge Corporation. Earlier today, we celebrated the completion of an important corridor in the Senegal road network. And this afternoon we are celebrating the completion of an irrigation project in the Delta that will help farmers produce the goods that flow along those routes.
The green fields of this region represent the rice producing heartland of Senegal. They are critical to this nation, helping to feed families and generate income across the country and beyond. And they will play an essential role in Senegal's goal to become self-sufficient in rice production by 2017. So together, the Government of Senegal and the Millennium Challenge Corporation are focused on helping the Delta achieve its full potential.
The irrigation project is a large-scale effort to increase the quality and quantity of water that nourishes the fields of the Delta. In total, the investment will improve irrigation on more than 42,000 hectares of land, representing an area more than twice the size of Washington D.C., America's capital. This will improve annual yields for farmers, boost income for them and their families, and lead to sustainable economic growth across the region.
I'm also particularly proud of our collaborative focus on land tenure. MCC's investments will strengthen local governments' capacity to manage land rights, and help give key beneficiary groups, including women, access to land so that they can provide for their families.
Together with its investments in irrigation infrastructure, MCC is helping Senegal realize its vision of a more food-secure country.
Of course, none of this would have been possible without the Government of Senegal's commitment to the Senegal River Valley. So today, I want to thank MCA-Senegal, the Ministry of Agriculture, SAED and the Prime Minister for their tremendous work to make these efforts a success. What we have all started here in the Delta will bring economic opportunities to residents today and future generations to come. And MCC is incredibly proud to partner with you to make a difference in the lives of your people.
Before I close, I also want to acknowledge MCC's Resident Country Mission. Molly Glenn, Chris Davis and many others have demonstrated a tireless commitment to the people of Senegal, and today we celebrate their accomplishments that brought us here.
Thank you.