MCC's Vice President and Chief Financial Officer Cynthia Huger's Remarks at closing Ceremony of Georgia's first Women in Science Camp
August 24, 2018, Tibilisi, Georgia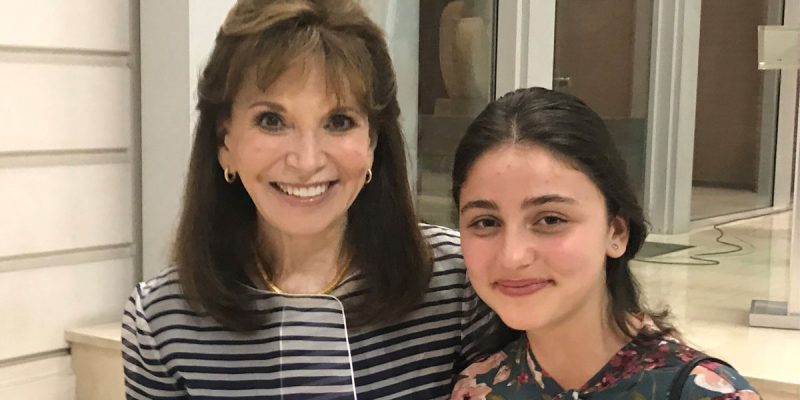 Good evening everyone.
I am so pleased to be here with you to celebrate the closing of WiSci Georgia!
It was just six short days ago when I arrived in Tbilisi. So many good things have happened, and I want to share one of the many memorable moments since I've been here.
After meeting with several girls from the WiSci camp yesterday, one of the girls said, "I'm in the right place at the right time." This camp has helped give her life more direction.
I have had the privilege to meet with many of you girls, to hear your life stories, and see how much your experience here at WiSci Camp has changed you.
Now, because of this camp, many of you are considering changing paths. Some of you have already decided that a career in one of the STEM fields is the best path for you. I urge you to stay open to what is before you and keep that sparkle in your dreams. It is your enthusiasm, ideas, dreams, creativity, and unbounded energy that has made the camp so exciting and important for your lives going forward.  To the campers – you will never forget this experience and you'll be friends with your WiSci colleagues for the rest of your lives.
All of us here this evening, in one way or another, have had a major role to play in bringing the WiSci camp to Georgia. There are key partners here tonight who stepped up to provide access to learning in science and technology. You did this to create a safer and more prosperous Georgia.  And everyone here, through helping make this camp a reality, have already added to the fundamental change to empower women to become part of the next generation of leaders, especially in the fields of science, technology, engineering and math.
Women's economic empowerment is a necessary foundation for a peaceful, prosperous and sustainable world. Empowering women leads to stronger economies, increases household incomes, and generates higher profits for businesses. And, when women are economically empowered, there is greater investment in children's health, nutrition, and education.
There are many powerful women in Georgia today, women like Magda, Tea, Nino, Irina, Tiniko, Nina, and Keti. And, they stand ready to coach and mentor these young women along the way.
A few days ago, I met with the Georgian Prime Minister. He expressed his full commitment to furthering education as a priority in Georgia.  This is ground-breaking for the country and for all Georgian youth.  He recognized that the WiSci camp here in Georgia is the first WiSci camp in the Caucasus region, joining Azerbijan, Armenia, and even the U.S. with Georgia.  It is historic!
This is MCC's first involvement with WiSci camp. And it's been fantastic. So much so, that just this week, MCC and the Department of State have signed a Memorandum of Understanding to continue to collaborate on WiSci camps, and explore opportunities for future WiSci camps around the world.
These camps are so important. They are a way to close the gender gap and provide hands-on experience to girls seeking to work in STEM fields to achieve their goals.
Being here in Georgia and seeing all you girls do just that is a true testament to unlocking your potential on a transformational scale.
In closing, I think one of you girls already said it best: We're in the right place, at the right time, and for the RIGHT reason!
Thank you Georgia, thank you Georgians, and thank you all!