Remarks by MCC CEO Dana J. Hyde at the Signing of the Benin Power Compact
September 9, 2015, Washington, DC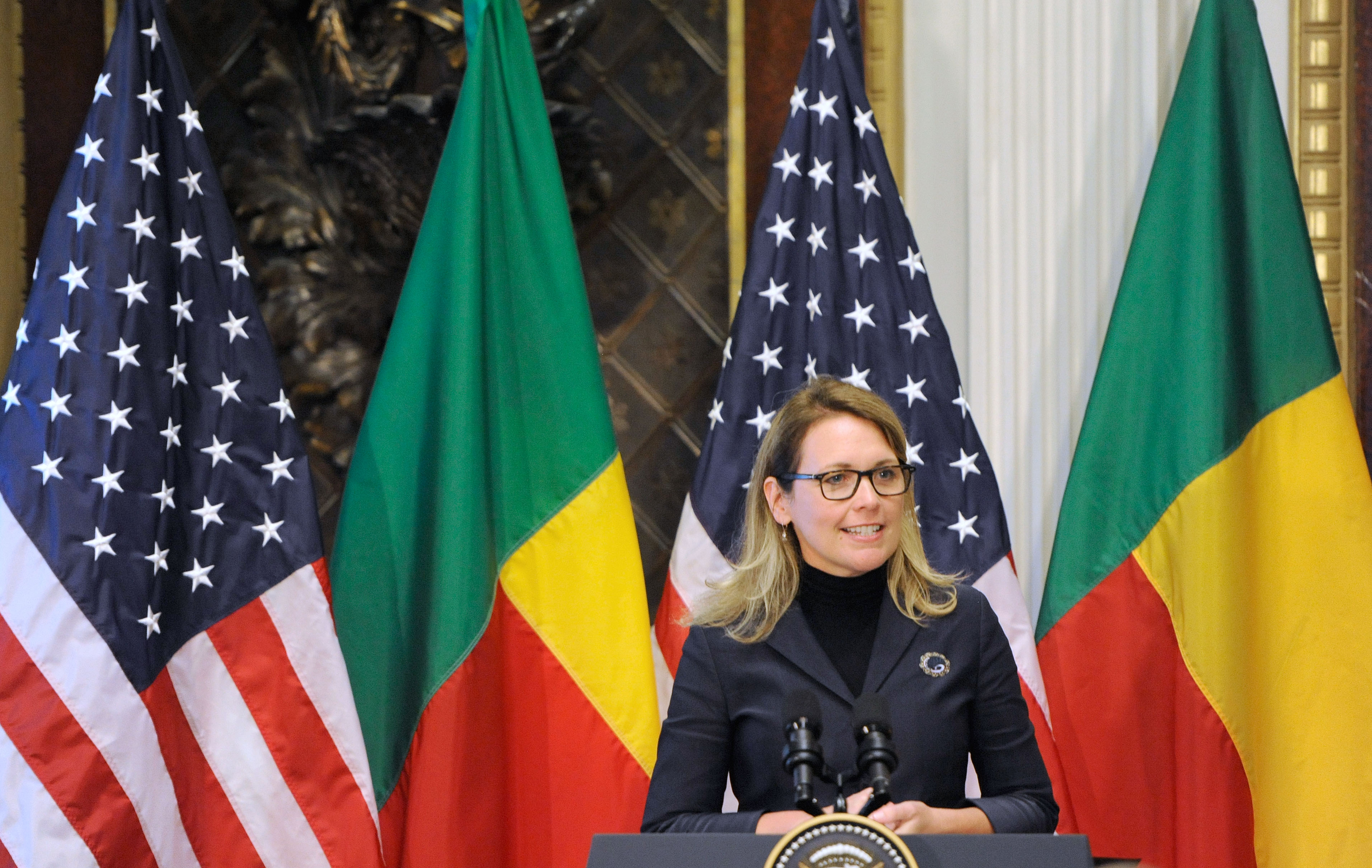 Ladies and gentlemen, welcome!
We are delighted to have you here today to celebrate the decade-long partnership between the United States of America and the Republic of Benin.
We are honored and grateful to be joined this afternoon by President Yayi and Vice President Biden — who will preside over the signing of the second Millennium Challenge Compact between our two nations.  Their presence with us today speaks to the importance of the relationship between the U.S. and Benin as well as the deep commitment to improving the lives of the people of Benin.
I want to start by thanking the teams from both sides of the Atlantic whose tireless work has brought us to this point.
First, let me recognize our partners from the Government of Benin who have made the long journey here today: Minister of Finance, Komi Koutche; Minister of Power, Spero Mensah; Benin's National Coordinator for Compact Development, Samuel Batcho; and the Director General of Benin's national utility, Camille Kpogbemabou.
I am also grateful for the presence of distinguished guests and friends in the audience who are with us: Assistant Secretary of State for African Affairs, Linda Thomas-Greenfield; Ambassador and Deputy Assistant Secretary Bisa Williams; President of the US Global Leadership Coalition, Liz Schrayer; and the Grammy award-winning artist and activist from Benin, Angelique Kidjo.
I also want to welcome our audience overseas! I am told that a viewing party has gathered at the U.S. Embassy in Cotonou and we are thrilled that you are able to join us in this celebration.
A quarter century ago, Benin became the first country in Africa to transition from dictatorship to democracy. That transition has proved durable, and it is a testament to Benin's continued commitment to democracy and good governance that we are here today, signing a second MCC Compact for which there is never a guarantee.
In our first compact, MCC and Benin leveraged an innovative public private partnership to expand the Port of Cotonou—often called the lungs of Benin—into one of the most competitive in West Africa.
In this second Compact, we have set our sights on tackling one of the most intractable impediments to growth in Benin's economy today—access to affordable and reliable power.
As part of President Obama's Power Africa effort that seeks to double access to electricity in sub-Saharan Africa, MCC's second Compact will focus solely on the energy sector.
The Compact will invest in generating more power, in getting that power to more people through modern distribution networks and off-grid electrification, and in strong policies and institutions to make sure that the investments are sustained long after the Compact comes to an end.
And as part of this comprehensive approach, MCC will invest in the power sources of the 21st century. Together with the Government of Benin, we have identified solar energy as critical to expanding access today – while preserving the environment for generations to come.
In fact, this Compact represents MCC's largest investment to date in solar power and the largest U.S. investment to date in off-grid electrification.
In all these ways, this Compact embodies the basic principles that animate our work around the globe. MCC partners with democratic governments to help them invest in the future prosperity of ALL of their people.
I want to congratulate everyone here and across the ocean who helped bring together this landmark investment. And I want to thank you in advance for all the work that is yet to come.
It is now my great honor and pleasure to introduce the Vice President of the United States.