Remarks by MCC CEO Dana J. Hyde on International Day of the Girl at Let Girls Learn Event
October 9, 2015, Washington, DC
MCC CEO Dana J. Hyde and Peace Corps Director Carrie Hessler-Radelet co-hosted an event at George Washington University on October 9, 2015, to celebrate International Day of the Girl and the U.S. Government's Let Girls Learn effort.
Good afternoon and happy Friday!
I am delighted to be here, and hope you are enjoying your day off from school. What an impressive way to spend it, here with us.
I want to thank Mary Ellsberg from GW and my friends and colleagues from across the U.S. government. And it's a pleasure to see Angelique Kidjo. You heard Mary introduce her. Isn't she amazing? I'm so glad you all have the chance to meet her, as she is an incredible voice for girls everywhere.
And thank you all taking your day off from school to celebrate the International Day of the Girl.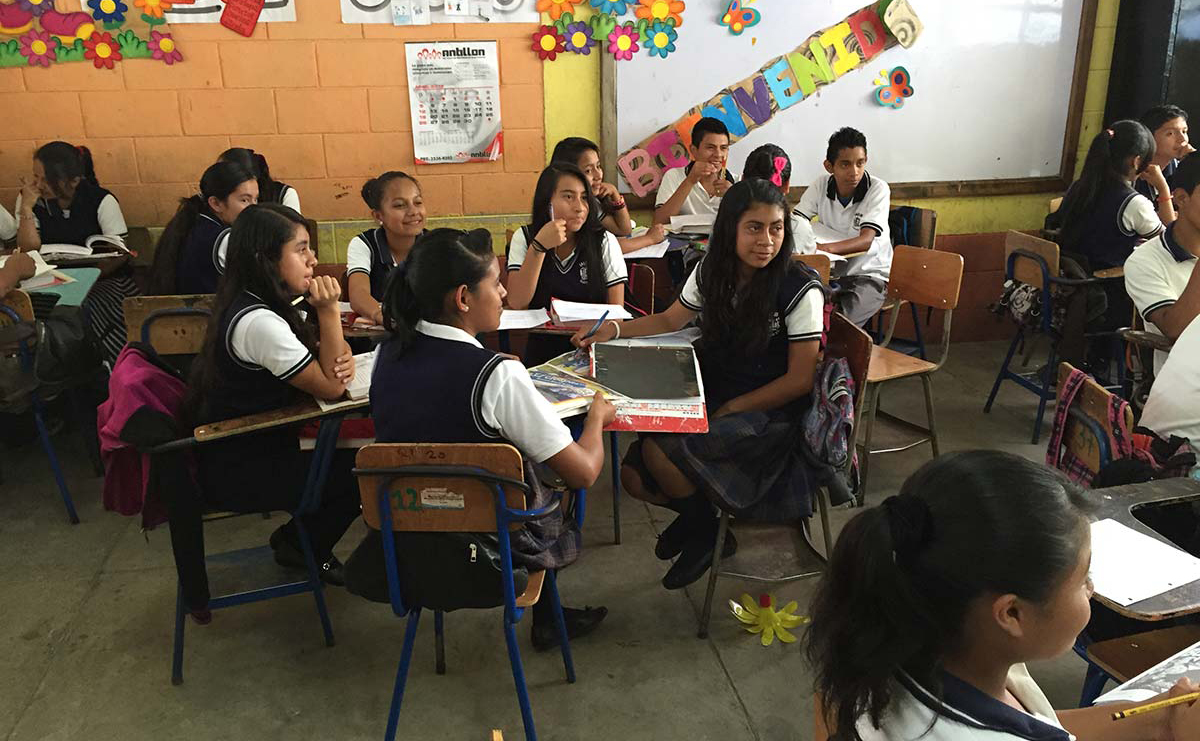 I lead a U.S. government agency called the Millennium Challenge Corporation.  We are based right here in DC – in the United States – but we work with communities all over the world.  In Central America—Honduras, El Salvador, Guatemala—in parts of Europe, in countries in East Asia like the Philippines and Indonesia, in the Middle East, and across Africa.
And our mission is to lift people out of poverty through economic growth. That may sound complicated, but it's really quite simple: we help build stronger communities in countries around the world that don't have the resources that you and I have here in America.
In these countries, many communities have challenges that don't allow them to achieve their full potential.
They don't have the roads to let them transport goods to stores. They don't have electricity to power their reading lights at night. And they don't have schools to give girls and boys the education they need to unleash their potential and make a difference in the world.
If I had to guess, I'd say you sometimes feel like school is a burden. I'll admit even I sometimes used to count the minutes down to the last period on Friday.
But you want to know what the girls and boys I meet around the world tell me?  That they want to go to school. They want the opportunity—the right—to attend class and to learn.
I was in Guatemala earlier this year, where MCC is helping to make sure that students there are receiving a quality education so that when they graduate, they can achieve their potential. To become doctors, teachers—or public servants like some of my amazing colleagues here today—or global role models like Angelique.
I had the chance to meet with some of the students, who were around your age. And they had such enthusiasm for learning. They were asking for the right to go to school. They were asking for the right to gain the education they need to achieve their dreams.
Too many children don't have that privilege. Too many young girls don't have that privilege.
And that's what MCC aims to provide around the world.
I think of a story from Burkina Faso, a country in West Africa that borders Angelique's home country of Benin, where MCC worked alongside USAID and the Peace Corps to help girls get a quality education. We trained teachers, we provided meals to students, and we helped build more than 130 schools across the country.
These new schools let girls like Fatimata go to school. Fatimata's parents couldn't read or write, and there were no schools nearby where she could learn. But when she was seven years old, the community built a school with funding from the United States that changed her life.
Today, nine years later, Fatimata is still learning and she has set her sights on one day becoming a doctor to help the people in her village.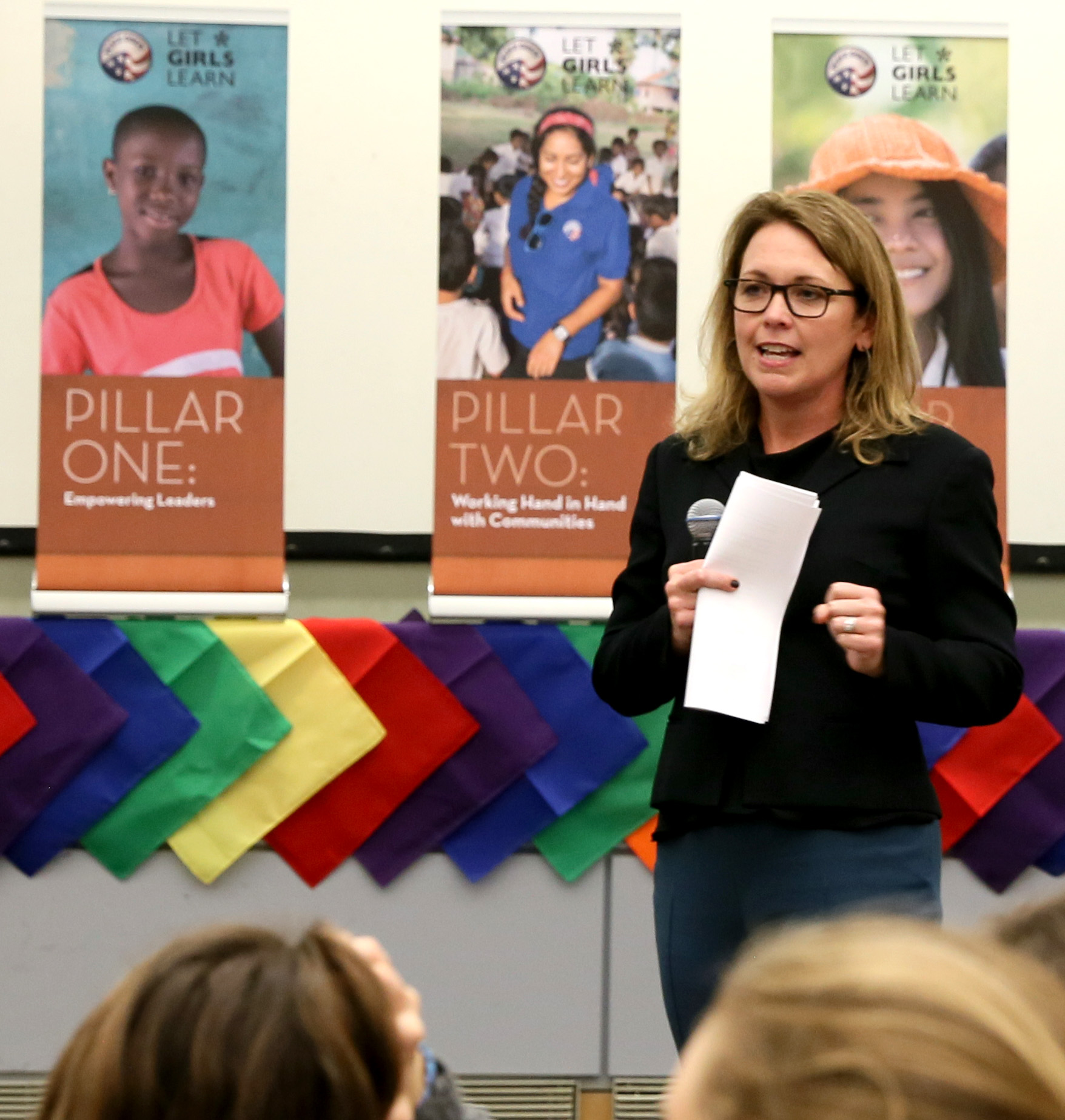 A few years ago, she came to Washington D.C. to share her story and advocate for children in Burkina Faso and around the world—so that other girls could have the same opportunity she was given.
This is the kind of potential that we at MCC strive to unleash, in Burkina Faso, in Namibia, Guatemala, El Salvador, and more. We are building schools, training teachers, and encouraging boys and girls to succeed in areas like math and science so that they can achieve their full potential.
But you don't have to live in Burkina Faso to make a difference. In each one of you, there is the same potential for change.
Like Fatimata, you can have an impact. In your classroom, in your community, and around the world, change can start with you.
By being here today, you have demonstrated that you believe in change. You have heard about the challenges girls face around the world and said, that must change.
And in a moment, you will take a pledge with Angelique that says "I am a global girl." The potential in each one of you has the power to change the world. So I challenge you to unleash your potential and make a difference.
It's like the story of a young girl walking along a beach covered in thousands of starfish. She begins picking them up one by one and tossing them into the sea.
An old man approaches her and asks what she's doing. "You can't make a difference," he says, pointing to the thousands of other starfish.
The little girl looks at the old man for a moment. Then she picks up a starfish and throws it into the sea. "I made a difference to that one," she says. The old man is inspired. He too picks up a starfish. And soon others join in—until every single starfish is cleared from the beach and back in the water.
You have the power to make a difference. Change starts with you.