Remarks by MCC CEO Dana J. Hyde at the Inauguration of the As-Samra Wastewater Treatment Plant
October 19, 2015, Jordan
Good morning!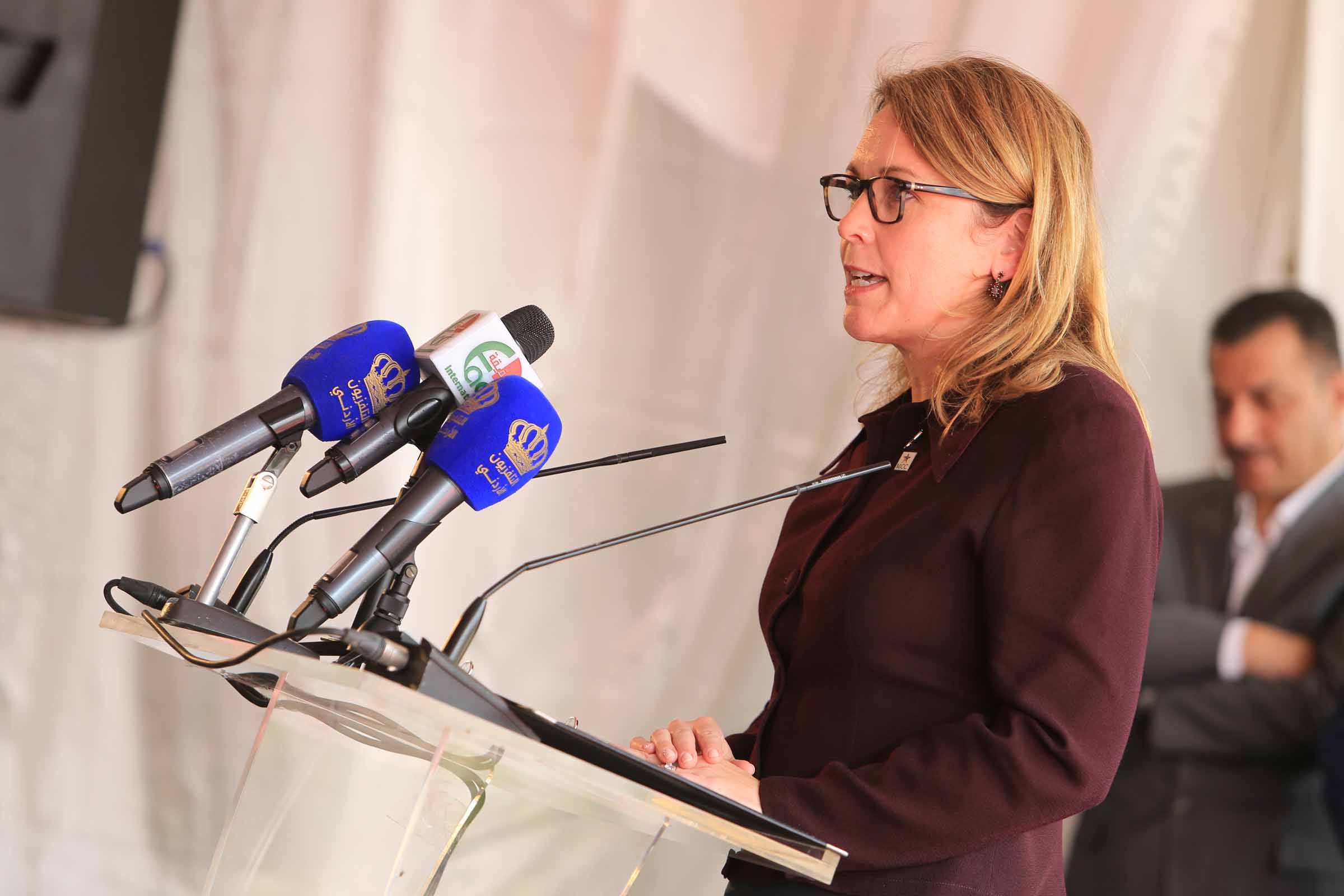 I am delighted to be here to celebrate the longstanding relationship between the United States and Jordan.
I want to thank the Prime Minister and the Minister of Water and Irrigation for their leadership and commitment to building a prosperous future for the people of Jordan.
Water security is at the heart of that future, and has been a pillar of the United States-Jordanian partnership.
As you know, Jordan is among the most water-scarce countries in the world, and the situation is only becoming more challenging. Overuse, pollution, a changing climate, and an influx of refugees from its neighbors are putting an even greater strain on Jordan's scarce water resources.
This is a threat to livelihoods and to economic growth. Clean water is not only critical for life and good health, but also for producing the food we eat and manufacturing the goods that we use. Every drop matters.
For more than 60 years, USAID and other US agencies have worked with the Jordanian government and our international partners to expand and conserve Jordan's water resources.
The agency that I have the pleasure to lead—the U.S. government's Millennium Challenge Corporation—is building on those efforts.
In 2011, we partnered with Jordan and committed $275 million over five years to help it ensure a water secure future.
MCC is investing in the entire lifecycle of water. We are helping Jordan better collect wastewater. We are helping Jordan clean up that wastewater. And we are helping Jordan distribute the clean water back into the water system.
Today, we are celebrating an exciting component of that vision.
This facility, the As-Samra wastewater treatment plant, is one of the largest in the Middle East and was developed over a decade ago through a collaboration between USAID and the government of Jordan. It represents a vital piece of Jordan's entire water infrastructure.
To sustain and build on that progress, MCC invested $93 million into expanding the plant. The project will increase its capacity by one-third and help provide more than 10 percent of the country's entire water resources.
But the expansion is also exciting because of how it has been done—as a public private partnership between the MCC, the government, and private companies represented here today.
People sometimes say that private sector interests do not align with the public good. But this expansion project represents a tremendous example of how governments can partner with private companies to help people, the environment, and the economy.
Thanks to the partnership with firms like Suez Environment and Morganti, MCC's investments helped mobilize $110 million from the private sector to make this expansion a reality.
These companies will help provide irrigation for thousands of farmers. They will help clean the Zarqa River so that the odor disappears and wildlife returns. And they will help improve the lives of some 2 million Jordanians across the Amman and Zarqa governorates.
Of course, this effort took many partners.
MCC is committed to a country-driven approach, and we would not be here today if it were not for the incredible support of the government of Jordan. From the very beginning, the government has made it clear that tackling the issue of water security and sanitization is a priority for them.
By agreeing to put operations in the hands of private companies, they have shown tremendous foresight.
And by continuing to make major investments in the water sector alongside other donors, they have demonstrated a steadfast commitment to maintaining and expanding Jordan's water resources.
Perhaps most importantly, this has been a partnership with the people of Jordan.
We depend on you to make these projects a reality.
From our side, MCC has only one person on the ground here in Jordan. And Alex Russin has done a terrific job.
But we rely on people like engineer Kamal Zoubi, the CEO of the MCA, and the men and women working for the MCA who lead MCC's projects in Jordan.
And we rely on people like Ra'eda. She is one of dozens of women in Zarqa who received MCC-funded training to be a plumber. She is applying those lessons at home to conserve water—and she has created her own plumbing company to increase her income and help her community better manage its water resources.
Yes, it is the people of Jordan who know the value of water and have shown the commitment to preserve it for future generations. It is for them that we stand here today. And it is for them that we must continue to work together toward a prosperous future.
Shukran.