A Partnership Brings STEM Education to Young Women in Georgia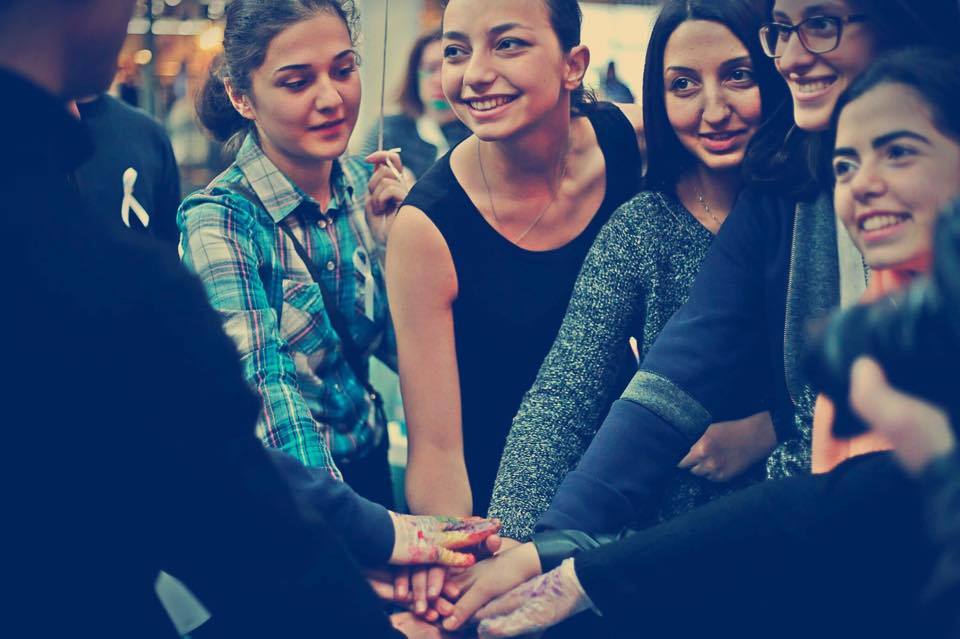 In Georgia, a lack of skilled professionals in the fields of science, technology, engineering, and math (STEM) had become a bottleneck to the country's economic development.
International test scores and labor force surveys confirm that although girls score as well as or better than boys in science, gender norms about "appropriate" professions discourage girls from pursuing STEM careers and reduce the potential pool of talented STEM professionals. Many countries with high levels of gender inequality also experience high levels of poverty, and gender inequality can be a significant constraint to economic growth and poverty reduction.
So in July 2013, MCC and the Government of Georgia signed a $140 million compact to improve the quality of education in the STEM fields and increase the earning potential for the people of Georgia.
A unique partnership with San Diego State University (SDSU) is a key component of MCC's Georgia Compact.
The program includes three Georgian universities as local partners–Tbilisi State University, Ilia State University and Georgian Technological University–and offers young men and women the opportunity to earn internationally accredited degrees in STEM fields without leaving their home country.
"I have no doubt that this partnership will enrich the educational experiences of both Georgian and American students, who will have for the first time the unique opportunity to learn alongside each other," MCC CEO Dana J. Hyde said at the signing ceremony between the Government of Georgia and SDSU.
For a group of young women now in the SDSU program, the partnership has brought new opportunities worth sharing with peers.
"The wide variety of options I have as a bio-chemistry engineer makes me very excited about my future," said Ani Shalamberidze, a Georgian chemistry student.
To encourage greater participation and promote STEM education across Georgia, young freshmen women in the program started a girls club called "Empower Women." The club includes 19 young women who chose to learn chemistry with a focus on bio-chemistry, electrical engineering, and computer engineering. The girls see their STEM education as a chance to create, problem solve, and make a difference in people's lives.
Out of 82 students admitted to the first class of the SDSU program in Georgia, 20 percent are female. The "Empower Women" girls club, and MCC's compact, hope to boost that number in the years ahead.