In El Salvador, a Highway to Education, Opportunity and Prosperity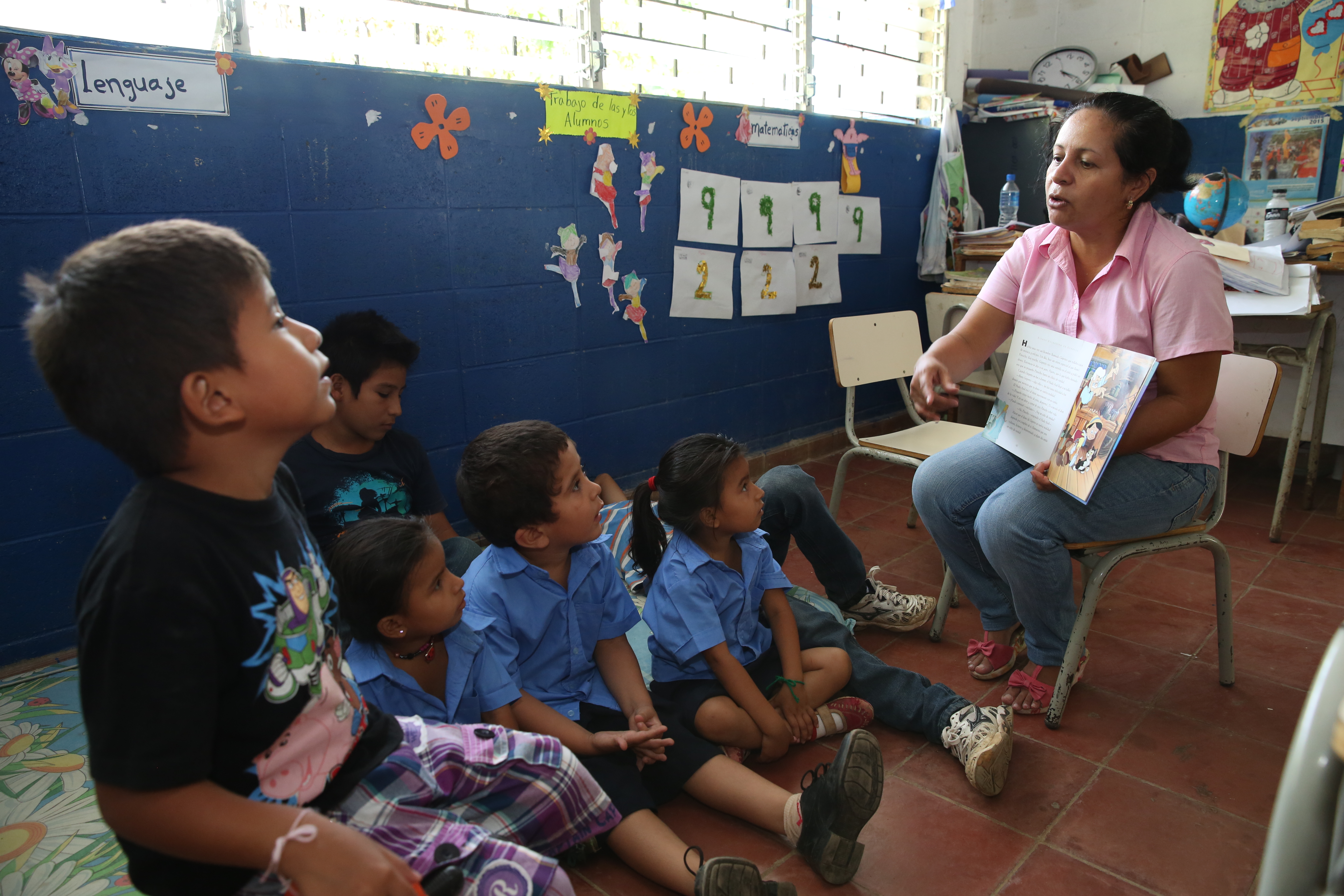 In the remote towns and villages of El Salvador's mountainous northern region, school enrollment is up, people can now access services, and business is on the rise.
Since the 2012 opening of the MCC-funded Northern Transnational Highway, along with three large bridges and 20 smaller bridges, people who live and work in the region say their lives have changed.
Before the highway, residents say it seemed progress would never come. The region's roads were battered by years of war and neglect. Public transportation was practically non-existent, getting to school was hard, and merchants navigated rugged terrain in time-consuming journeys just to restock their shelves.
The Northern Transnational Highway is a 138-mile road that links the Honduras border in the east with the Guatemala border in the west – roughly the distance between Washington and Philadelphia. The project was part of MCC's $461 million first compact with El Salvador.
Getting to School
With an easier commute to schools thanks to the new highway, school enrollment is up at some northern zone schools – along with new opportunities. Students from remote towns with one-room schoolhouses, who often stopped attending school, are now taking advantage of their newfound mobility to get an education.
Attendance at school in Dolores, about 60 miles northeast of San Salvador, is up from 400 students to almost 650. People from as far east as San Miguel have enrolled because Dolores is now easier to get to, said Silvia Aida Carpio de López, acting director of the Laura Urquilla viuda de Azurdia school in Dolores.
"They come from the other side of the Lempa River," said López, pointing out that the bridge has become more than just a way of crossing the river. "People even get off on the bridge to take pictures. They come from all villages."
Her commute to work used to take more than two hours. Buses and taxis stayed away because of the rutted, rocky conditions on the narrow rural roads. In some cases, López recalled, people walked several miles or hitched rides with pig and dairy farmers just to get to work or to the market.
Crossing the river was also dangerous. Taking a ferry to cross the Lempa River meant waiting hours with dozens of other people and vehicles, and drowning was a constant threat. Residents saw livestock get carried away by a raging winter river and feared for their own lives.
Today, if López gets a ride to work, it takes 20 minutes; public transportation takes about 40 minutes.
Teacher and school coordinator for Aguacatillo Mayra Naomi Martinez de Escobar faced a two-hour walk to and from school before the highway. Instead of leaving her house at 5:30 a.m., she now takes a 30-minute bus ride. Enrollment in Aguacatillo is up by 20 students in a town that was known only to those who lived there before the highway made it accessible.
With less time spent getting from one place to another, the people of El Salvador's mountainous northern region have more educational opportunities, better access to healthcare, and greater ability to access and move goods and services.
"Before we had to walk a lot, and when someone got sick, it was difficult to transfer to a medical center," Martinez de Escobar said. "They had to bring them in a hammock on the sidewalk, and that was very complicated in bad weather."
Roadside Trade is Up
In addition to the highway and bridges—which were designed to reduce travel time in the region by 50 percent—MCC's five-year compact also invested in public services, agricultural production and rural business development.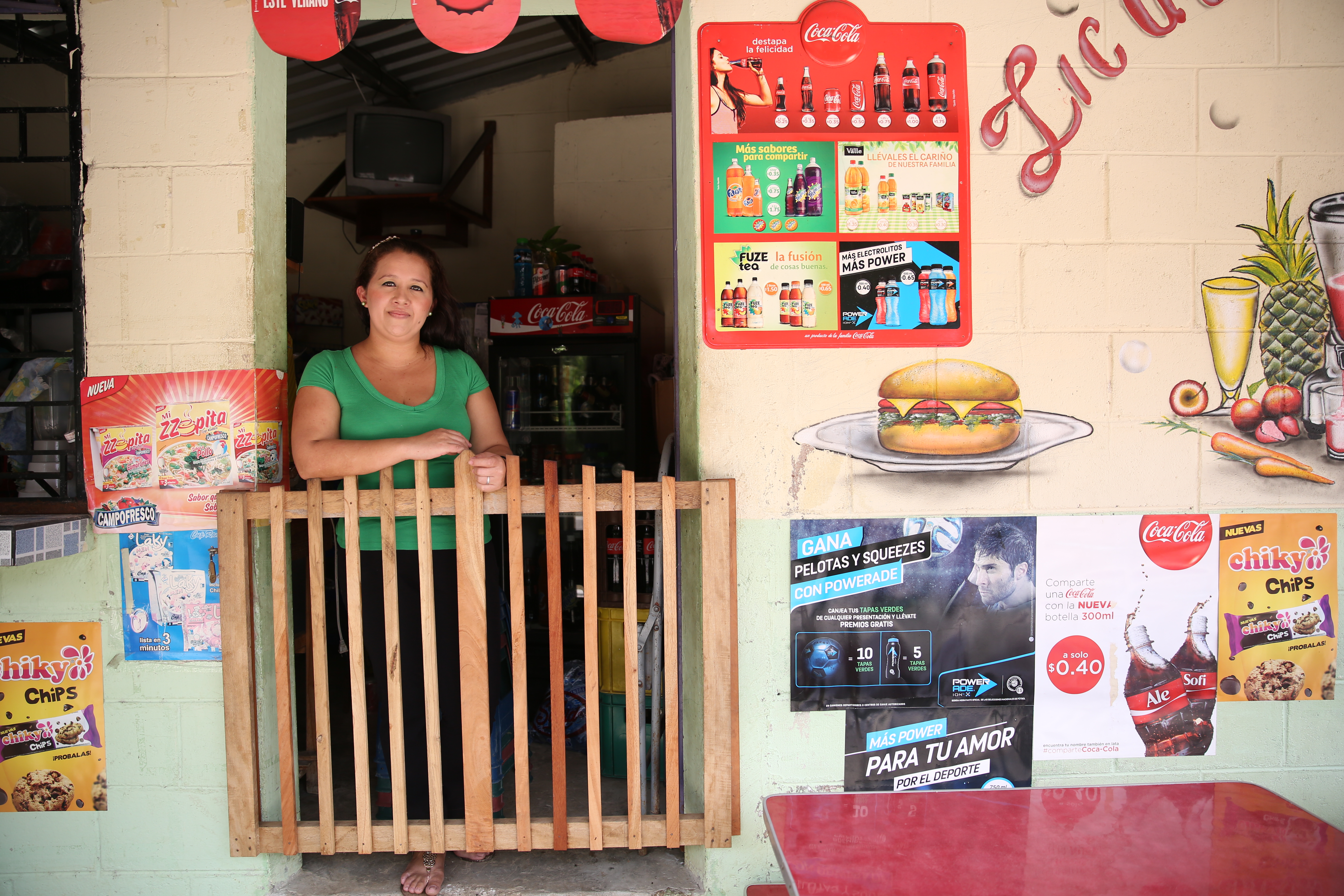 Guarjila shopkeeper Ana Gladis Lemus de Serrano says the highway has turned everything around for her and her family. They are seeing more traffic—and customers—than they ever dreamed possible at their variety store in the country's northwest.
"With the road, trade has increased; there are more food businesses and shops," she said. "Cars go by and stop to buy." Before the highway was rebuilt, she explained, it was a narrow, potholed road, rutted by age and impossible to navigate, making it hard for bus drivers to keep regular routes. Taxis charged more for a ride to Guarjila – when they managed to come.
Now, "traffic is flowing," she said. "The first bus passes at six in the morning and then every 10 or 15 minutes. People come from different municipalities and everything is faster, feels closer."
Beneficiaries of MCC investments routinely share stories of how their lives have changed for the better. After a compact is completed, MCC funds independent evaluations of project impact, which can be found in our evaluation catalog.