Policies Matter: A Legacy of Reform Creates a Future of Opportunity for Mozambique's Water and Sanitation Sector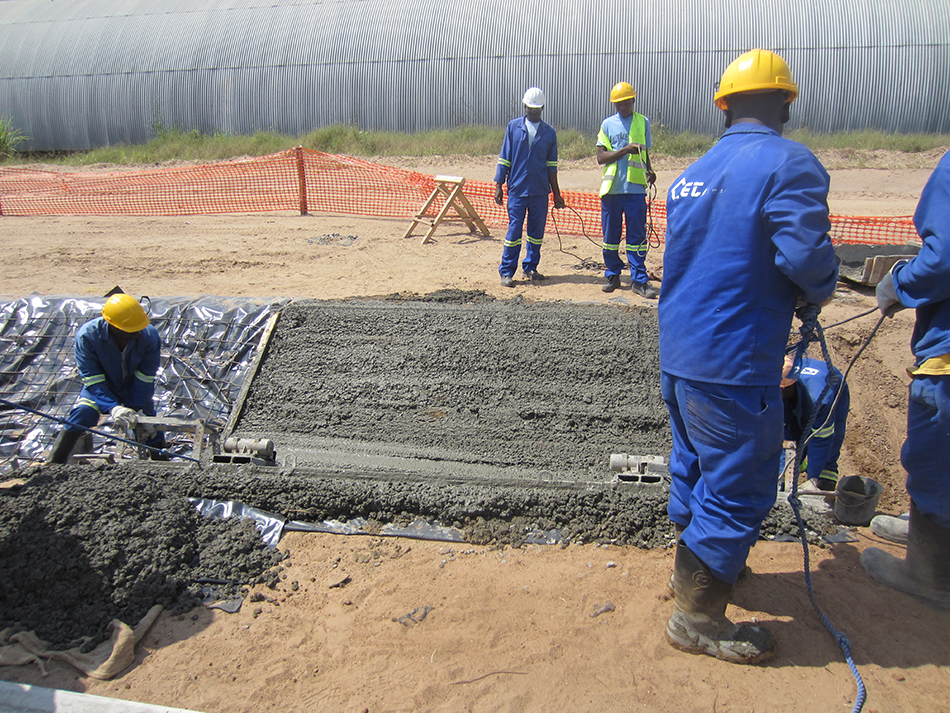 Because of rapid urban migration in Mozambique, many of the country's municipalities responsible for water supply and sanitation infrastructure struggle to manage aging structures and provide adequate service to users—but this is changing.
Water and sanitation play an essential role in economic development, which is why one of the Government of Mozambique's top priorities has been working with the Millennium Challenge Corporation and other donors to implement policy, regulatory and institutional reforms in the water sector and to invest in the water supply and sanitation infrastructure.
Since the early 1990s, the Mozambican government has worked with the international donor community to reform its water sector. In 1991 and 1995, the government established new water policies to emphasize increased access to water supply and sanitation services, especially for poor and rural populations. The reforms focused on creating a financially strong service provider that could recover its costs.
The new policies also defined the government's role in regulating and investing in water infrastructure. The reforms required that water delivery be carried out by autonomous service companies or private operators. These reforms proved effective, and by the mid-2000s, the government passed broad legislation to decentralize these services, making this model the way forward for the water and sanitation sector.
Donor Coordination and Insititutional Development
Building on these reforms, MCC, the World Bank and the Government of Mozambique in 2006 developed investment plans aimed at rehabilitating the country's aging infrastructure and strengthening the its water institutions and regulations. These plans were implemented through MCC's five-year, $507 million compact with Mozambique and through the World Bank's Water Services and Institutional Support Project.
MCC partnered with the World Bank to launch the Administração de Infraestruturas de Água e Saneamento (AIAS), a new institution responsible for managing water supply and sanitation assets in Mozambican cities with a population between 50,000 and 150,000. AIAS manages water supply and sanitation in all these medium-sized cities and plays a vital role in addressing the needs of small- and medium-sized municipal water and sanitation systems.
To date, MCC has spent approximately $3 million to build capacity at AIAS. Before Mozambique's compact closes out in September 2013, MCC plans to spend another $3 million in strengthening the capabilities of AIAS. In addition to providing funding for the rehabilitation and expansion of two municipal drainage systems and one urban water system managed by AIAS, MCC has supported training activities for AIAS staff (including procurement and contract management) and financed a medium- to long-term investment strategy for the agency.
UNICEF, the Dutch government and the Australian Agency for International Development have committed funding to support and strengthen AIAS, helping to broaden the institution's impact on water services in Mozambique.
With the creation of AIAS, Mozambicans are now better positioned to manage and regulate their own vast water supply and sanitation network and, most importantly, provide safe, reliable and affordable service to meet the demand of its consumers.