Building a Future with Vocational Skills in Namibia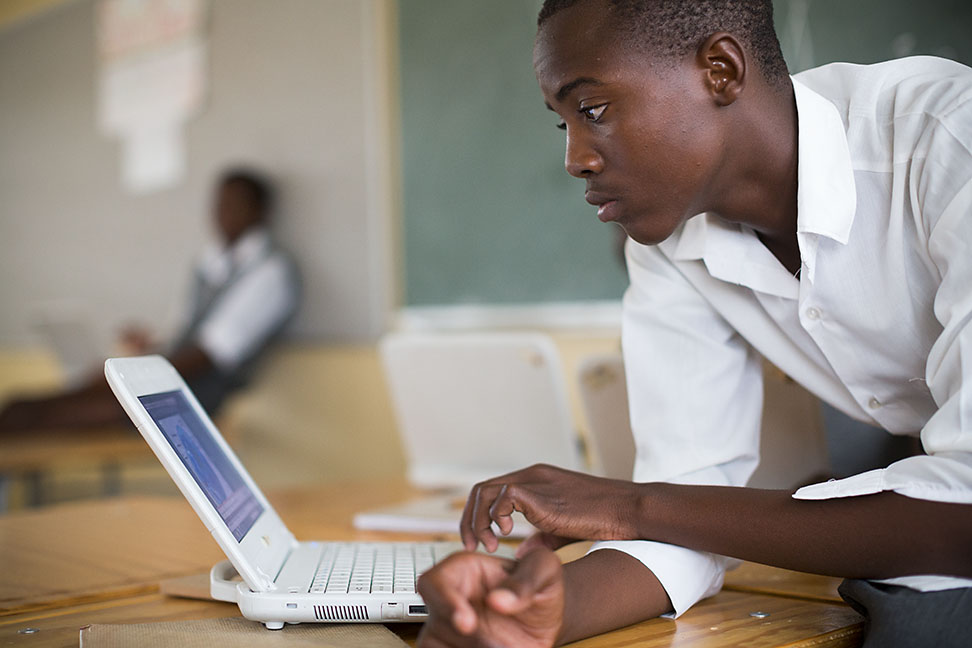 Simon Kaurema enrolled in a vocational school in northern Namibia to learn new skills and land a good job. Many others had the same idea: Much of Kaurema's time during bricklaying classes at the Otjiwarongo Community Skills Development Center (COSDEC) was spent waiting to practice his new skills because tools he needed were being used by other students.
Time better spent learning was instead wasted as he watched others receive hands-on training. For many students, less training meant fewer skills. In a country where the construction and hospitality sectors are both booming, the lack of relevant, up-to-date skills training impacts these industries' ability to deliver quality services. Given high rates of unemployment, youth are likely to start their career in micro and small enterprises.
Namibia and the Millennium Challenge Corporation partnered to address this problem. The Education Project—part of Namibia's five-year, $304.5 million MCC compact—worked to make the country's education sector more effective, efficient and demand-driven. A key part of this investment were efforts to reform and improve the quality and relevance of the country's technical vocational education and training sector. MCC and MCA-Namibia (the local organization implementing the compact) invested in expanding eight existing COSDECs that provide vocational training to Namibians from disadvantaged backgrounds, specifically those who do not have the academic credentials required for admissions to government-backed or private vocational training programs.
COSDECs offer training in computer literacy, welding, building maintenance, bricklaying, plumbing, hairdressing, food preparation, and needlework. To meet the demands associated with expansion, MCC also invested in training center managers, administrators and financial officers in the areas of strategic planning, financial administration and controls, database management, and performance assessments.
These investments sought to increase the income-earning capacity of Namibia's marginalized populations—unemployed youth, women and adults with few job skills—by developing their entrepreneurial and essential skills and enhancing their participation in micro- and small-enterprises.
For 19-year-old Kaurema that meant opportunities for more hands-on training.
"The tools we got from (the project) have made our training easy as we no longer have to waste time waiting for tools from our colleagues," he said. "Everyone has his own tool, and we can all be busy at the same time."
Berns Tjivera, another student at the Otjiwarongo COSDEC, believes the welding skills he learned will enable him to start his own business.
"I want to start my own business, but first I want to gain industry experience," he said. "We are lucky that MCA-Namibia has made it possible for us to have the latest, easy-to-use equipment, which is used by big companies. That will make it easy for us when we get jobs with the big construction companies."
School Head Tusnelda Kamatui said the improvements to the school allowed more students to enroll. The school used compact funding to add more space and state-of-the-art equipment and offer new plumbing and welding workshops.
"We are now able to offer more classes, enroll more trainees and even offer more courses," she said.
Another school, the Tukurenu COSDEC, tripled the number of enrollments during the first three months after the completion of compact-funded renovations, confirmed Clemence Kafuro, the center's manager. MCC also provided new equipment for workshops and new computers for students.
Kafuro said the center lives up to its name, which means "let us grow."
"That is exactly what we are doing," she said.
MCC has contracted an independent evaluation of this activity.