Clean Water Transforms Mozambican Community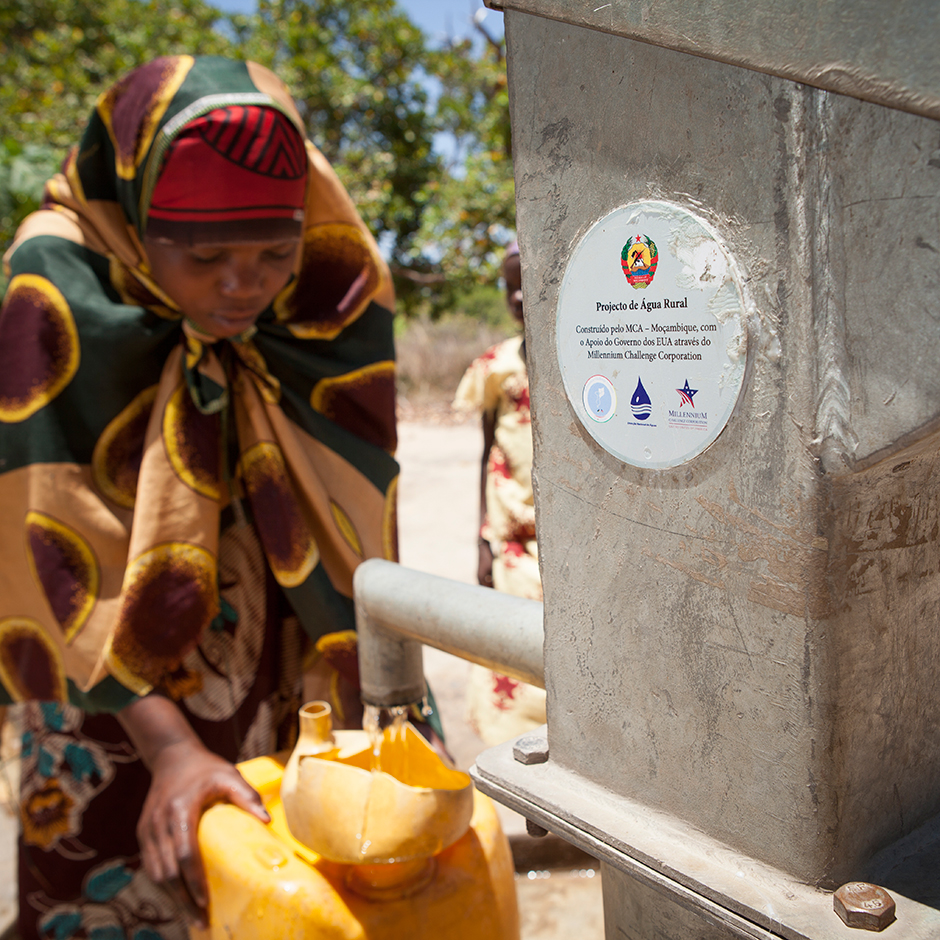 "We treated the river water with chlorine before giving it to them, but that was not enough," said Armando, who runs a poultry cooperative in Mecupes, Mozambique. "The water was just too dirty."
That was before the U.S. Government's Millennium Challenge Corporation and the Government of Mozambique arrived in early February 2011 to install a hand-powered water point, which provides clean water for residents for the first time. Mecupes, in a rural district of Nampula province, is one of 600 villages to receive access to clean water as part of MCC's five-year, $507 million compact with Mozambique.
With the pump, Armando and her colleagues are able to provide the chickens with clean water. The animals are growing larger and healthier. The group previously could only tend to 100 birds, which they typically purchase as chicks and sell when they are fully grown; now they have 200, generating more income for the cooperative's members.
Men and women throughout Mecupes describe the arrival of clean water as a monumental event. Before the arrival of Mecupes' water point, the search for water from nearby rivers took hours—much as it does across rural Mozambique, where the World Bank estimates that less than 30 percent of the population has access to an improved water source.
The women of Mecupes often traveled for miles in search of water. Dry rivers were common. So was dirty water, which occasionally led to the death of Mecupes' residents.
Now the long walks to fetch water from rivers are over. Women are spending more time growing their businesses. Men are planting more vegetables. More children are in school. Cholera has disappeared since the arrival of clean water.
"This clean water," Armando said, "has changed our lives."
A community effort
Mecupes was one of the first communities in Nampula province to receive a water point through the compact. The village of about 1,900 people, a collection of thatched huts built on sandy soil, received a hand-powered pump, a nearby washing basin and latrines for men and women.
The community contributed part of the cost of the installation. This provided the beneficiaries with a sense of ownership over the project, said Inacio Chilengue, a social community development specialist with Millennium Challenge Account-Mozambique. And each household pays a monthly fee toward the cost of spare parts and maintenance.
"Everyone is contributing because everyone sees the value," said Helena Saidi, president of the village water committee.
With the equipment installation came training on proper usage and maintenance as well as community education on the importance of proper hygiene.
Cases of water-borne diseases have plummeted since the project arrived, beneficiaries reported. Cholera, one of the deadliest diseases to afflict Mecupes, hasn't been reported in two years.
"There used to be a lot of cholera and diarrhea hurting and killing the people here," beneficiary Barba Joaquim said. "Everyone knew someone who died of cholera. But for two years now, there have been no instances of cholera in this area. We all believe this is because of the clean water."
Ensuring sustainability
Mecupes' water committee is also helping sustain the use of the water point. Every three months, someone from the committee performs routine maintenance by removing the pump and replacing any part that shows signs of wear.
The well is open for 2½ hours in the morning and for three hours in the afternoon; committee members monitor usage to prevent overuse.
And with a membership of six men and six women, the committee also plays an important role in bringing women's opinions into the decision-making process.
"Before, the government only worked with men," committee member Manuel Joad said. "Then the government said we are equal, men and women. As equals, we should work together. We need to work together to find solutions. And together, men and women, we can approach the government with ourideas.
"At the community level, we know we must work together. The women have a role to play and we can only go forward together."
In Mecupes, women are expected to fetch their household water and often operate a small business to bring in income—all while raising children, beneficiary António Jose said.
"Ignoring their concerns would be unfair," he added. "Women have good ideas and we should listen."
Transforming lives
Before the water point, the search for water often began at 5 a.m. and could last hours. Many children who joined their mothers at the river would miss school because they were absent for the start of classes or because they were too tired to concentrate.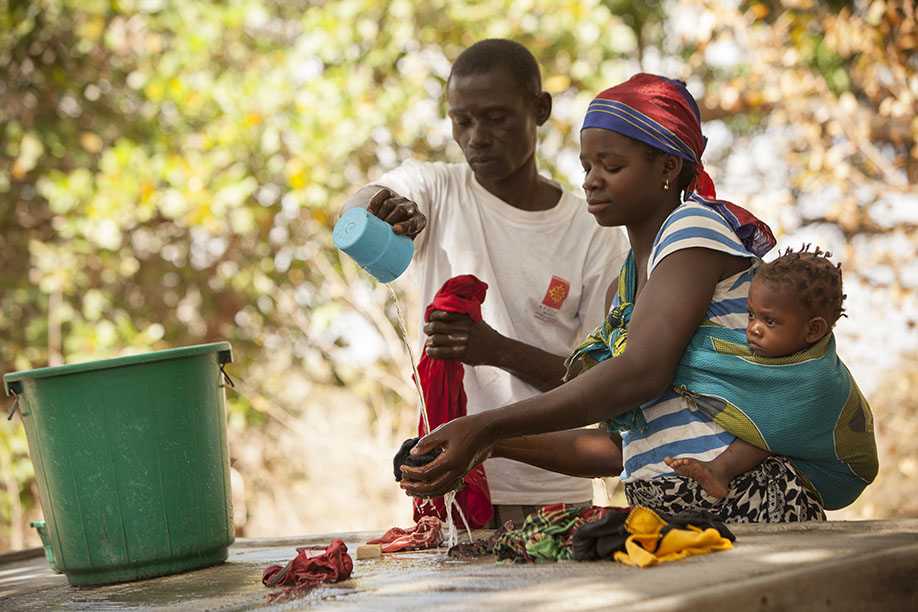 "My kids can now go to school clean," beneficiary Zainabo Ordenança said. "Before, we didn't have enough water for them to always wash their faces before going to school."
Ordenança, like many others, spends the time she saved at the river tending to the plot of vegetables she grows near her house. Many villagers grow crops for their own food and to help bring in income. The water point is allowing beneficiaries more time to spend farming, while also supplying water for irrigation.
Most people around Mecupes grew about a quarter of a hectare of crops—but because of access to water and hours of time savings, many villagers' plots have grown to one or two hectares, Celestina Armando said.
Some beneficiaries are using the extra income from increased agriculture to set up or expand small businesses. Celestina Armando started baking bread at her home to sell at a weekly regional market.
"Life here has improved," she said, "and it is because we have this gift of clean water."