More than Letters and Numbers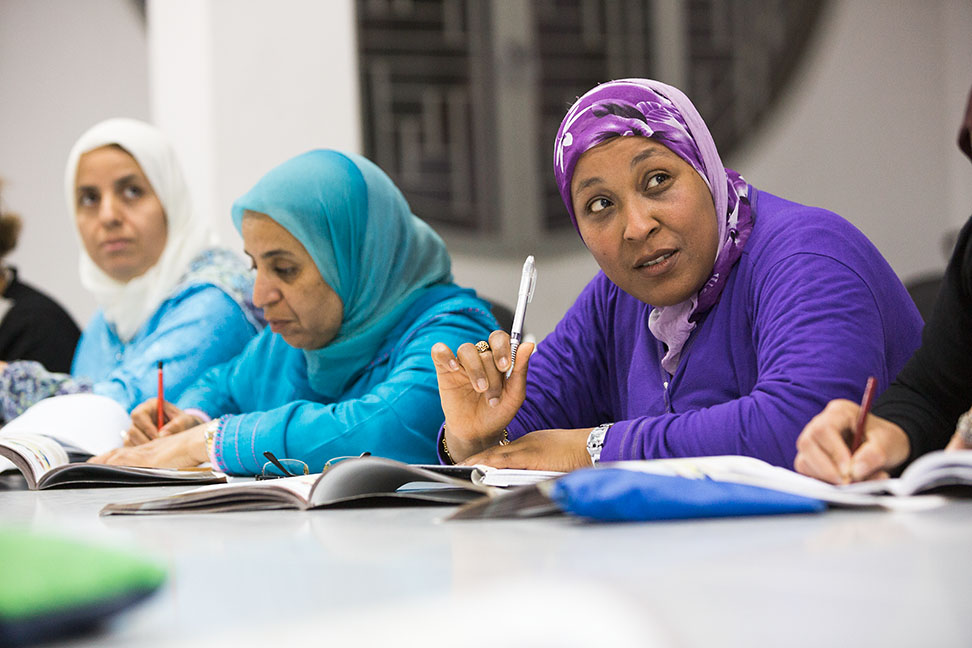 Rqia Ddabram was a seamstress, but she couldn't take anyone's measurements. She needed help to place orders for materials. She was embarrassed every time she asked for assistance to get documents notarized. She signed her name by drawing a series of lines and accents from memory.
That's because Ddabram was illiterate—but not anymore.
The 43-year-old is learning to read and write, as well as how to run a more efficient business, at a series of classes funded through the Millennium Challenge Corporation's five-year, $698 million compact with Morocco.
Across the country, tens of thousands of people learned to read and write for the first time because of the compact's Functional Literacy and Vocational Training Activity.
Ddabram attended classes in Agadir, one of 74 sites throughout Morocco where MCC-funded literacy training took place. During the final year of the program, more than 1,400 classes were held countrywide.
The students learn Arabic, the most widely spoken language in Morocco, and the full course consists of about 450 hours of classroom time, which many students complete in 16 to 18 months. Coursework was tailored to people from three backgrounds—fishing, agriculture and handicrafts—and as students learned to read, they also learned valuable skills to help them with their jobs.
At the start of the course, students learn individual letters with the help of pictures that correspond to their sector. An English equivalent to teach the letter T would be to display tuna for fishers, thread for artisans and a tomato for farmers.
As the course progresses, they learn job-specific skills, like how to structure a cooperative, financial skills, the legal rights of artisans, and the obligations of citizenship.
"For the youngest students, it's the first step toward advancing their career," said Aziza Chbani, who directed the functional literacy program for Millennium Challenge Account-Morocco, which implemented the compact.
By the time the compact closed in September 2013, MCA-Morocco trained 30,022 students on the artisan curriculum, 19,187 students on the fisheries curriculum and 20,522 students on the agricultural curriculum.
Moroccan women are 50 percent more likely to be illiterate than men, and women comprised about 67 percent of the functional literacy students, Chbani said. Most students were from poor families or rural areas, and many had never attended class.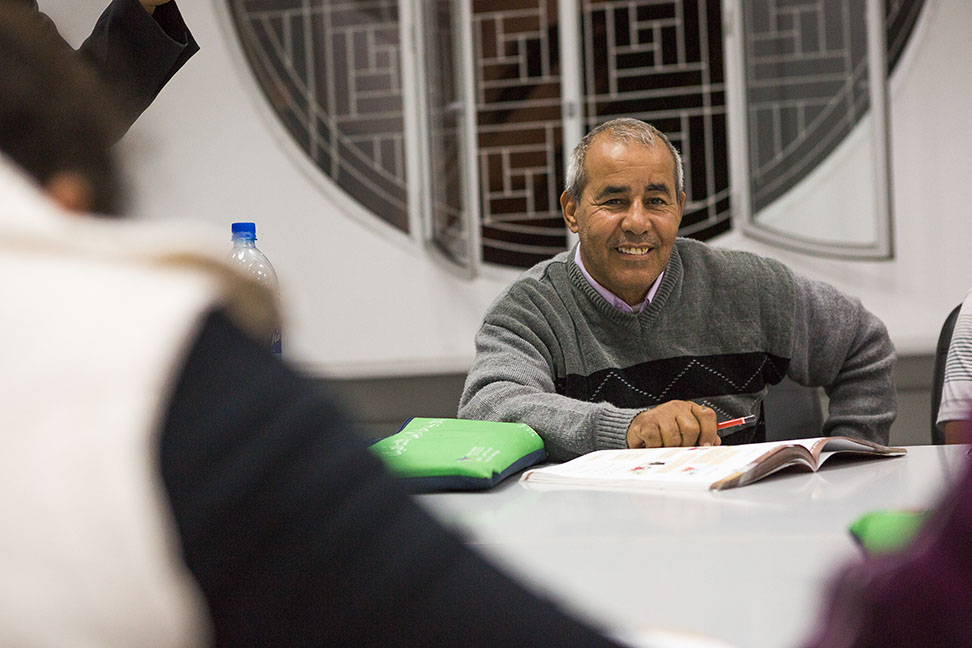 Lyazid Amenhou grew up in a rural area, with no school around. The 58-year-old woodworker specializes in making furniture, and before the classes he struggled with taking specific orders from customers and ordering the right supplies for his business.
When he would go to a bank to fill out a check, he needed to ask for help. The look on the tellers' faces often "made me feel really diminished."
After completing his first year of classes, he can accurately measure, quote specific prices, take precise orders, and balance the books.
Even things many people take for granted, like reading street signs, were difficult previously. But when Amenhou recently traveled to Casablanca, read the highway signs and knew he was on the right path, it gave him a satisfying feeling.
"When you can read letters, and then words, and then sentences—that's joy," he said.