Success means change for Namibian conservancy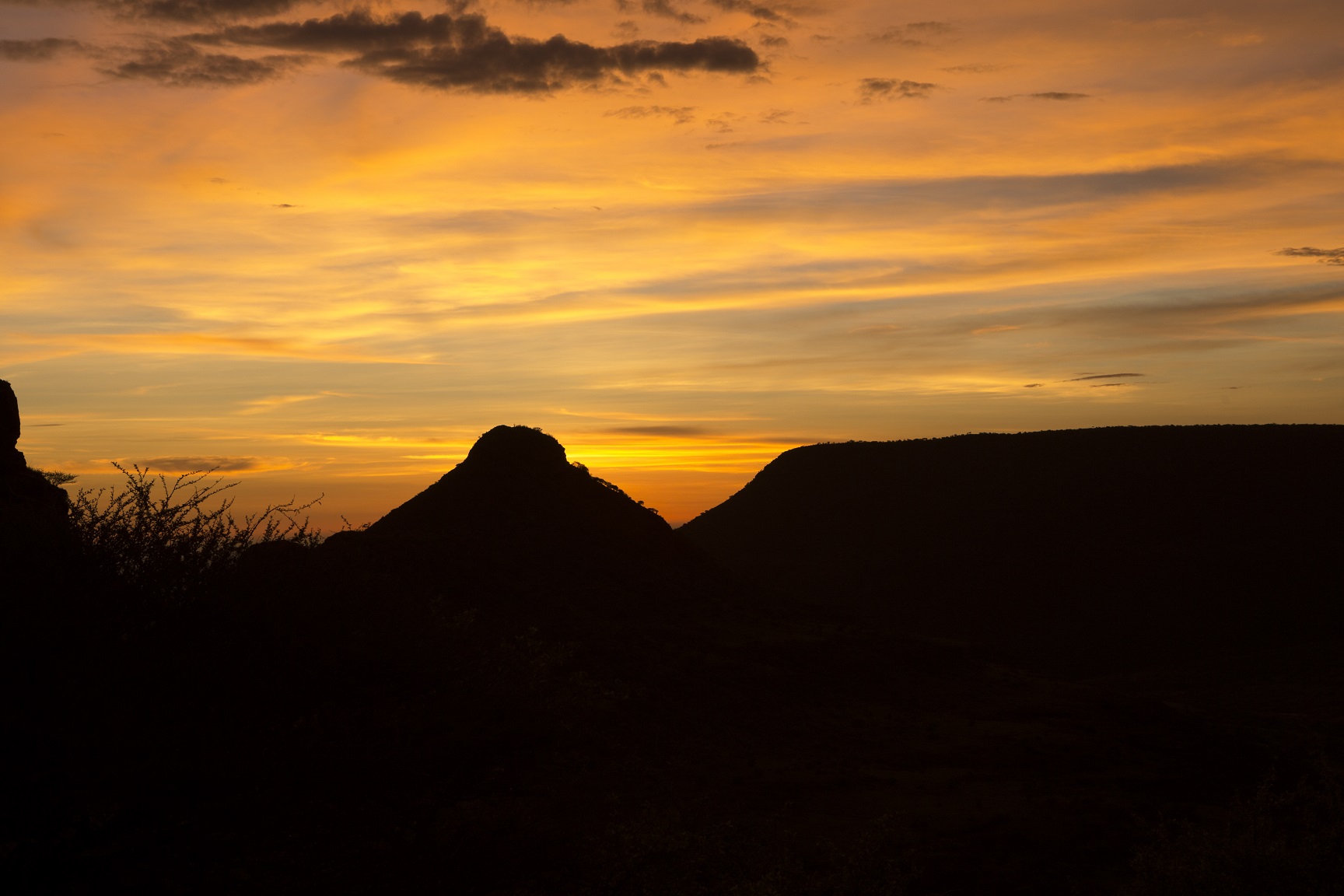 Allen Muukua used to work at a gas station in Windhoek, the capital of Namibia. Tourists fill up at such stations before they head for the bush, which is where Muukua now works as part of the maintenance staff at Hoada campsite in ≠Khoadi-//Hôas Conservancy.
He prefers the bush. It is quiet there. He can save money, rather than paying city prices in the capital.
Hoada is along a main tourist route between the coast, Palmwag and Etosha. With breathtaking views, stunning rock outcrops, bicycle rides to local farms, a swimming pool set in the rocks, and visits to a nearby indigenous village, the camp offers a premier destination for many tourists visiting Namibia.
Muukua is attracted not only to life in the bush. He also likes to get to know the visitors, who bring new ideas.
"They say their lives are faster than ours," he said, savoring the quiet life. "It's nice to compare two worlds."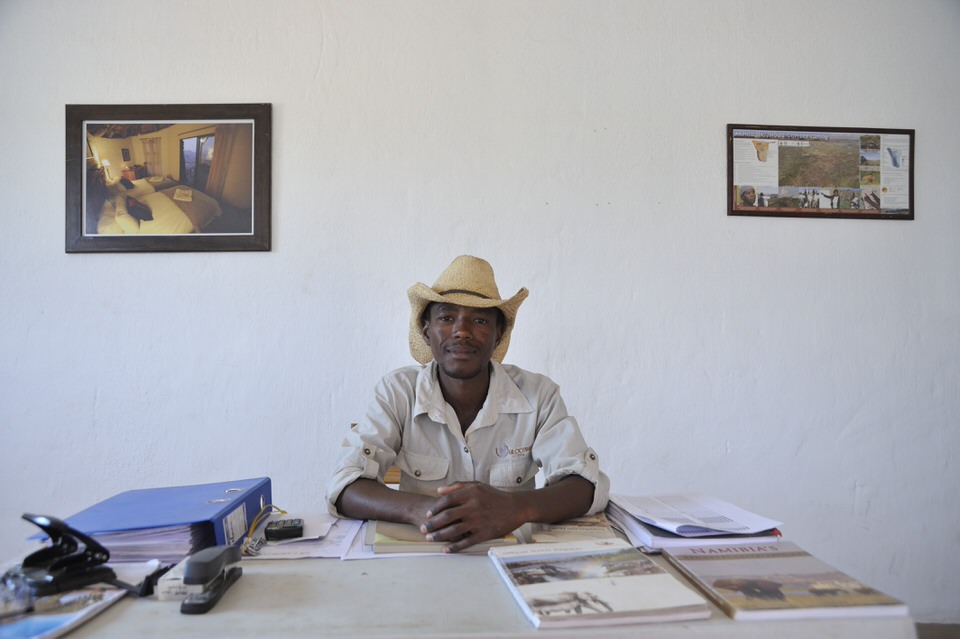 The old world at ≠Khoadi-//Hôas was one of farming with cattle and goats. Now, there is a mix of revenue sources from farming, hunting and tourism. With tourists visiting the conservancy, the local communities can prosper, Muukua said.
That was the goal of the Tourism Project, part of MCC's five-year, $304.5 million compact with Namibia, which the World Wildlife Fund and local development partners implemented. The compact successfully ended on September 16, 2014.
Through the Tourism Project, MCC and Namibia promoted conservation and ecotourism to help communities create jobs, attract investment, fight poverty, and make a difference in the lives of people like Muukua.
The funding has made a huge difference to Hoada, Muukua said. There is now plenty of space for guests, and the campsite has the potential to produce more income. In the past, there was only one worker; now, with increased business, there are five.
Lots of potential
The community has big plans for the future. The conservancy will expand the Hoada campsite and recently was awarded rights over a tourism concession in the nearby community of Hobatere.
The conservancy community used MCC funding to add five new campsites to Hoada, including spaces for the ubiquitous overlander trucks that ferry tourists across Namibia. It plans to build a lodge in Hobatere, with the hope of drawing in more tourist dollars and creating more jobs.
Conservancies are counting on the idea that improved facilities will increase the number of tourists, and they are planning for the uptick. At the same time, MCC and Millennium Challenge Account-Namibia (the local organization implementing the compact) worked with local communities through the World Wildlife Fund to encourage the conservation of rare species of plants and animals, including the endangered black rhino, to continue attracting tourists from across the world well into the future.
By promoting conservation, today's conservancy members hope to create jobs for future generations.
(Information for this success story came from the World Wildlife Fund, which partnered with MCC, MCA-Namibia and local nonprofits on the Tourism Project.)