In Mongolia, the Right Training for a More Successful Future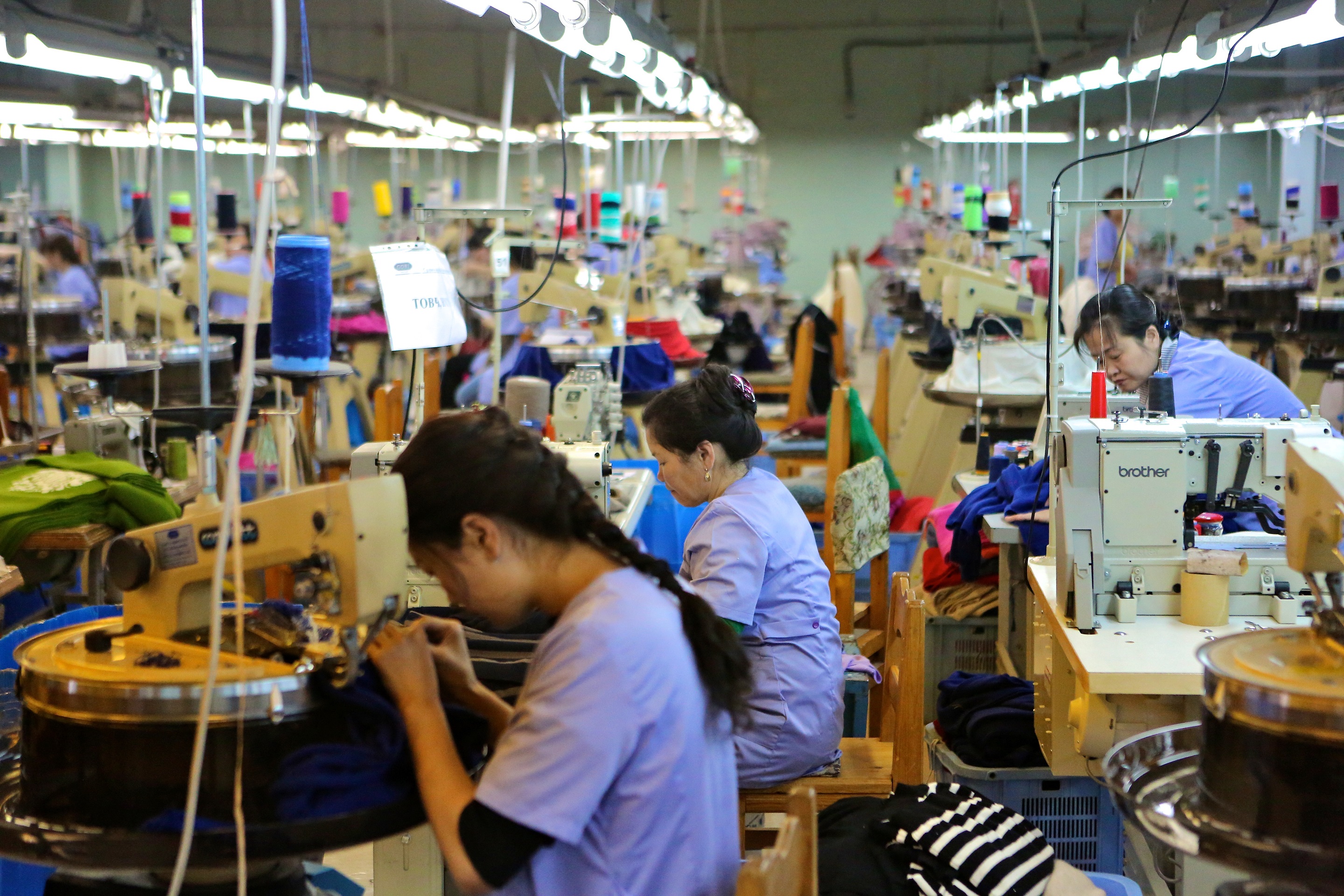 In 2008, Mongolia's technical and vocational training couldn't meet the demands of the country's booming economy.
The system had too few partnerships with the private sector. Learning was highly theoretical. Outdated and unsafe technical equipment hampered students' experiences. And too few instructors were qualified to teach students on the skills they needed to find a good job after graduation.
Meanwhile, Mongolia's construction, mining, automotive, and tourism sectors were rapidly expanding and attracting foreign investment. Employers sought graduates who could work with increasingly sophisticated machinery. 
To address this gap, the Millennium Challenge Corporation and the Government of Mongolia worked together to reform and strengthen the country's technical vocational education and training (TVET) sector as part of the country's five-year, $285 million compact.
The $50.2 million Vocational Education Project included a range of investments for students to learn the right job skills, including reforms to the country's comprehensive TVET system, curriculum development, professional development for teachers and school management staff, updated technical equipment, and school building rehabilitation.
More than 50 TVET schools were included in at least one of the project's improvement activities, and Mongolia today is in a much better position to produce young graduates with skills in line with international standards.
Creating a better learning environment
For years, students at Tuv Province Vocational Training and Production Center learned on outdated equipment that few professional electricians use. MCC provided new equipment that allows students to receive hands-on training and become familiar with the kinds of tools currently in use.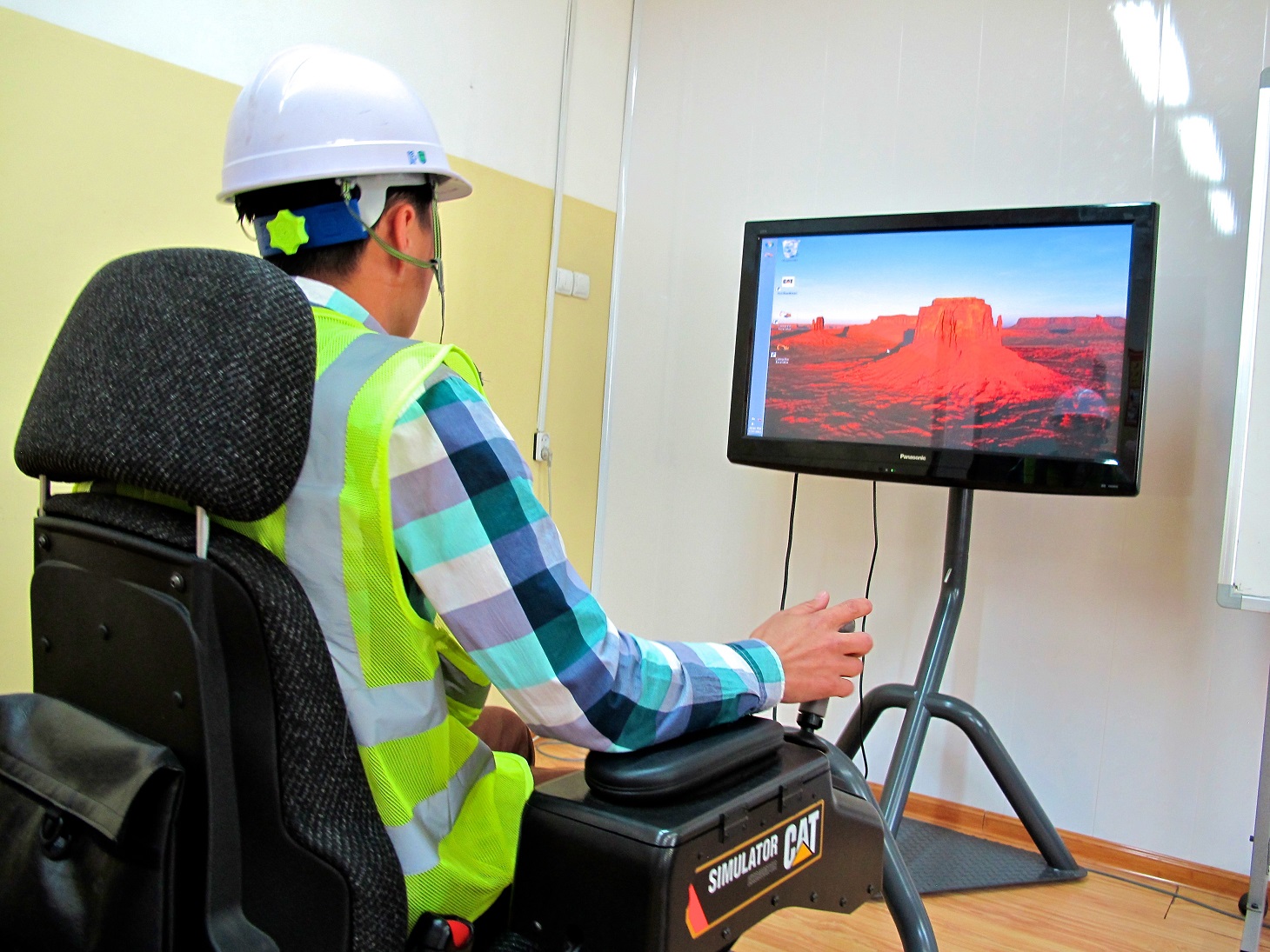 "I now spend one year teaching the skills that earlier required at least 2½ years," said Sukhbaatar, an electrical teacher who like many Mongolians commonly uses only one name.
Across Mongolia, MCC funded the rehabilitation of 26 schools, including the installation of high-tech training equipment and state-of-the-art information technology and multimedia centers. With the MCC-funded equipment, students now get realistic training in electrical work, pneumatics, hydraulics, lathe-milling, welding, and other specialties for high-demand career fields.  High-tech simulators feature real-life graphics, sounds and vibrations that help students train for a career in the excavation industry—allowing students to link theoretical knowledge and practical training.
The compact also funded the development of 28 curricula for trades within the mining, construction and health sectors. More than 2,300 certified vocational education teachers and instructors received training on technology, multimedia and use of new equipment, and another 348 instructors, administrators and managers from more than 50 schools participated in intensive technical English language training.
Three Mongolian schools received a "Center of Excellence" designation, meaning they are expected to play an important role in quality assurance at the national level. Faculty and administrators from these model schools will help pilot new curricula and training for technical and vocational schools across Mongolia. The three schools also established partnerships with technical and higher education institutions in Australia to exchange staff and strengthen programs.
Reforming laws and attracting private investment
With the support of Millennium Challenge Account-Mongolia—the local organization that implemented and managed the compact—the Government of Mongolia revised its law on vocational education and training in 2009 to support a modern and demand-driven TVET system. 
Central to this effort was establishing a governing body with equal public and private sector representation to advise the Ministry of Labor on TVET strategy and planning. About 2,500 government officials received training on the new law and policies, and another 609 key management staff from 34 schools, members of the National Council for Vocational Education and Training and ministry officials learned improved management skills. 
TVET schools created partnerships with the private sector to help incorporate the latest business needs into education and training. Thirteen schools established partnerships with 48 businesses so teachers and students could learn skills at industry sites and develop curricula relevant to employers' needs.
Saranchimeg, the training manager for cashmere company Gobi LLC, said his business is already able to hire more highly qualified graduates.
"Cooperation with Mongolian Korean Polytechnic College enabled our company to recruit more than 170 TVET graduates, whose skills exceeded our expectations and requirements," he said.
---
Project helps vocational students start small businesses
All it took was less than $40 from the Vocational Education Project to help 18-year-old Byambatseren launch her first business.
At the Rajiv Gandhi Production and Art School in Ulaanbaatar, Byambatseren learned to create wooden dolls; some she dresses in traditional Mongolian clothes, and some are more abstract. As part of the program, Byambatseren submitted a business plan and completed a three-day training on self-employment. With the help of a compact-funded loan from her school, she sells the handmade dolls for profit.
In just one month, Byambatseren made enough money to repay the loan and reinvest in her business.
Loans like Byambatseren's help teach students how to launch their own businesses. To qualify for a loan, students submit detailed business proposals and attend business training. A website was created for students to advertise their works to potential customers.
The financial help, business skills and encouragement Byambatseren received from the project allowed her to realize a dream of starting her own business. She will complete her education this year and ultimately hopes to enroll in a university and study painting.