Water, drainage investments support urban boom in northern Mozambique
Carolina Fernando rises with the sun each morning and begins her search for water.
She ties her son to her back, grabs a plastic jerrycan and heads toward a muddy river about a kilometer away from her house in Nampula, Mozambique. Sometimes the river runs dry, forcing her to seek water at a different river another kilometer away.
She often returns home just in time to drop off the jerrycan, feed her son and head to work as a caregiver at a nearby daycare. She returns to the river during her lunch break and after work.
Her muscles ache from the work. Family members fall ill from the dirty water. She can't remember the last time she had a day off from fetching water.
But Fernando is hopeful a project funded by the Millennium Challenge Corporation will help change her life. MCC is helping expand the water delivery system in Nampula, the country's third-largest city, as part of a five-year, $507 million compact with Mozambique.
The improvements are part of the compact's $207 million Water Supply and Sanitation Project, expanding water and sanitation services in three cities, creating rural water points and building the capacity of local water institutions. More than 1.2 million people are expected to benefit from this project, which is projected to increase per capita income by almost $150 annually over 20 years.
Currently, Nampula has about 10 hours of water service each day; after the project, the city should have water service 24 hours per day. MCC's investments in Nampula's water system include constructing or rehabilitating four pumping stations and one new distribution center, expanding a treatment plant and laying 16 kilometers of transmission pipes—all with the aim of improving water quantity and pressure for 400,000 people.
Another donor-financed project has already begun expanding household hookups to Nampula's growing neighborhoods, like Fernando's peri-urban area built on a mountain to the east of the city center.
"I will be so happy when I can have water nearby," Fernando said.
Another resident of that neighborhood, Ana Albano, is also hopeful about the future. Each day, she walks about 30 minutes to a set of hand-dug wells, where she methodically lowers a jerrycan cut in half and attached to a bamboo stick into the 15-foot-deep hole, fills it and then transfers the contents to another jerrycan on the surface.
It's a routine Albano performs five times per day, with each trip taking a little more than an hour. If a water source was closer, she said, she would have more time for cleaning her house and washing clothes.
Still, Albano admits it's tough to imagine what it would be like to skip the daily trips. She doesn't know how old she is but said she has been gathering water for decades.
"Ever since I have been small," she said, "I have needed to fetch water every day."
The Nacala boom
About 100 miles east of where Fernando and Albano search for water, the Mozambican boom is underway.
The road into Nacala is lined with huge factories and is typically jammed with trucks ferrying their cargo to the deepest port in southern Africa. A new international airport is under construction, and billboards announce the intention of international hotel chains to cater to the influx of foreign business people. Container ships dot the coastline. Dozens of trucks wait in line at the city's two concrete factories. Business signs are written in Portuguese, English, Chinese, and French.
Nacala is the epicenter of northern Mozambique's growth, and MCC contributes to this growth by providing access to a more secure water supply network by constructing a new dam on the Muecula River and by improving the city's water supply system. Ultimately, both projects are designed to help provide water to about 220,000 people.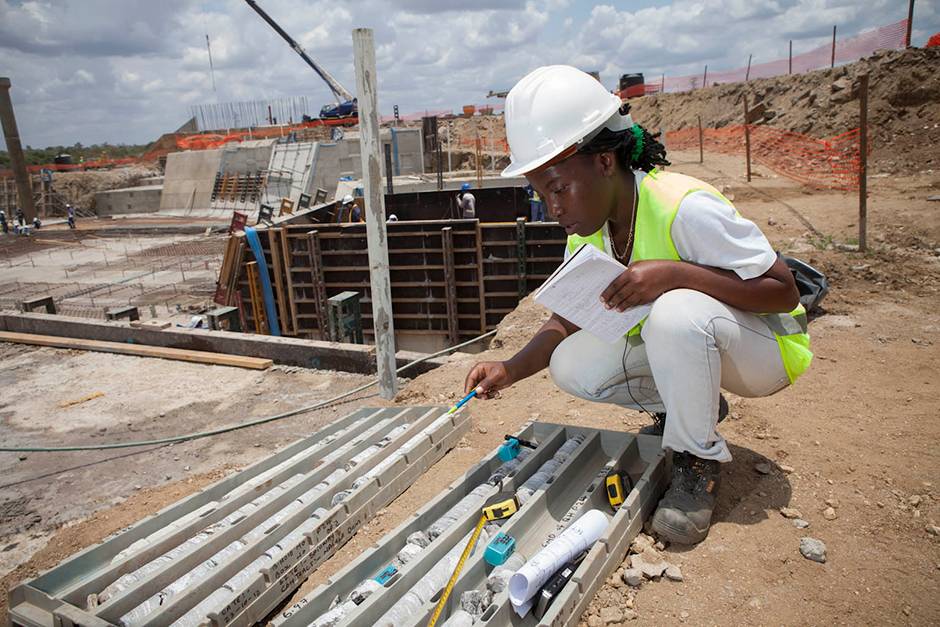 The Nacala Dam was designed and constructed from 1968 to 1975. In 1982, the dam wall was overtopped for 10 consecutive hours because the spillway gates failed; this resulted in the severe erosion of the dam's downstream face. In 1983, the dam's washaway area was reinstated and a layer of stone pitching was placed on the downstream face of the wall as a protective measure against the possibility of future overtopping. Further repairs were undertaken in 1995 and 2002, but considerable seepage from the concrete wall of the spillway undermined operations.
MCC is helping rehabilitate the dam and raise it from 17 meters to 19 meters. An improved water treatment plant will be able to handle 1,041 cubic meters of water per hour—more than triple the current capacity. The dam's storage capacity will increase from 4.2 million to 6.6 million cubic meters.
As Nacala grows, so does the demand for water from domestic and commercial customers. And as the demand for water grows, MCC's investments will help provide this crucial element for the city's future.
The importance of proper drainage
For Rosalinda Jose Pereira of Nampula, it's an experience as regular as the rainy season: Storms arrive, the land floods, water stagnates, mosquitoes thrive, and malaria spreads.
Flooded streets can also force traffic to a standstill and send operating costs skyward. MCC is rehabilitating and expanding the city's drainage system to help ease street flooding, control erosion in peri-urban areas and improve access to drainage channels in order to clean them.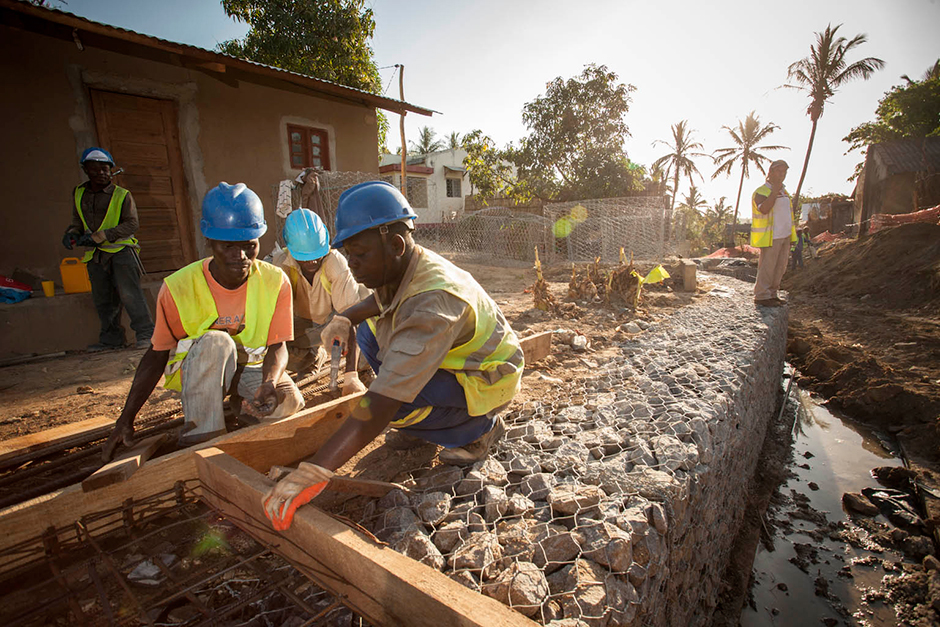 The planned improvements in Nampula include rehabilitating 0.66 kilometers of drainage galleries and 174 storm water inlets in the city; constructing 9.5 kilometers of drainage pipes and almost 1 kilometer of galleries in the city; and realigning, widening or building more than 8 kilometers of storm water drainage open channels in the peri-urban area.
MCC is also funding the rehabilitation and construction of storm-water pipes, galleries and open channels in Quelimane, the largest city in Zambezia province.
For Pereira and her neighbors in Nampula, improved drainage will mean a better quality of life.
"This area's soil is marshy, so a little rain means stagnant water and disease," she said.
Pereira and her husband operate a restaurant and bar off a major road in Nampula. Customers regularly gather to grab a bite, relax over drinks and shoot some pool. Pereira plans on adding a hairdressing salon soon.
But the business is built upon marshy ground that easily floods. The neighborhood created a joint effort to drain water from their houses. They dug their own channels to divert water away. They also helped drain water from the street by laying down sand or digging small canals.
It's a short-term fix with limited success, Pereira said.
"We can only do so much by ourselves," she said. "With this project, I hope my area will be much cleaner."