Working Together to Bring Water to Lesotho
Governments and organizations from the United States, Africa, Europe, and the Middle East are working hand-in-hand to provide clean water to homes and businesses in Lesotho—a prime example of donor coordination that will ultimately benefit the Basotho people.
The Metolong Dam Water Supply Program is one of the country's largest infrastructure programs since independence in 1966 and aims to provide a reliable source of water to nearly 125,000 people. The roughly $400 million project is becoming a reality in part because of the Millennium Challenge Corporation's five-year, $363 million compact with Lesotho.
As part of the compact's $164 million Water Sector Project, MCC funded construction of the water treatment facility, command reservoir and associated pipelines. Funding also went toward project design and the project management unit.
Rapid growth in the capital of Maseru has strained the region's water supply. Both residential and industrial customers suffer water shortages during the dry season, stifling economic growth in the country's commercial hub.
When completed in 2014, the new dam along the Phuthiatsana River will stand 73 meters high and 210 meters long. It is projected to provide enough water for the region's growing population into the next decade.
MCC leveraged the investments of a diverse group of donors and governments to make this possible.
MCC helped build a raw water transmission pipeline that connects the dam to a downstream water facility, a treatment plant with a peak capacity of more than 93 megaliters a day, a transmission system that includes a pump station, bulk water supply components for three communities, and detailed designs for a conveyance system.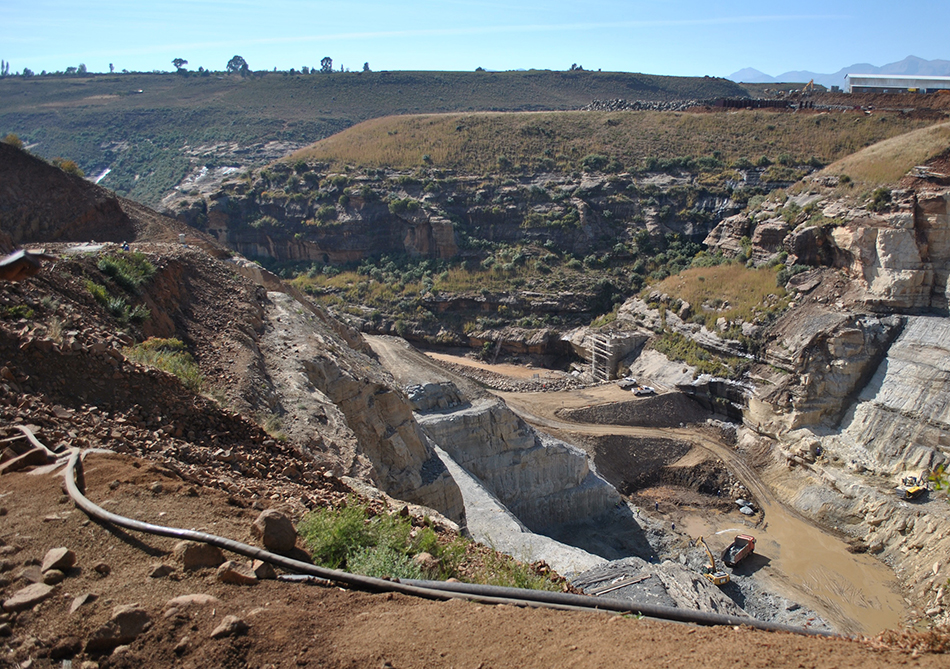 The dam itself is being built with financing from the Kuwait Fund for Arab Economic Development, the Saudi Fund for Development, the OPEC Fund, and the Arab Bank for Economic Development in Africa.
The European Investment Bank is financing a major pipeline connecting the dam to a reservoir above Maseru, as well as secondary pipelines. The World Bank is financing secondary lines and other infrastructure. The Government of South Africa is constructing a visitor center and housing for the system's operators. And the Government of Lesotho will spend almost $33 million on infrastructure.
The Metolong Dam represents both the future of water security in Lesotho, as well as a model of coordination on large-scale development projects. And, ultimately, it is the people of Lesotho who will most benefit from such coordinated efforts.