Building the Future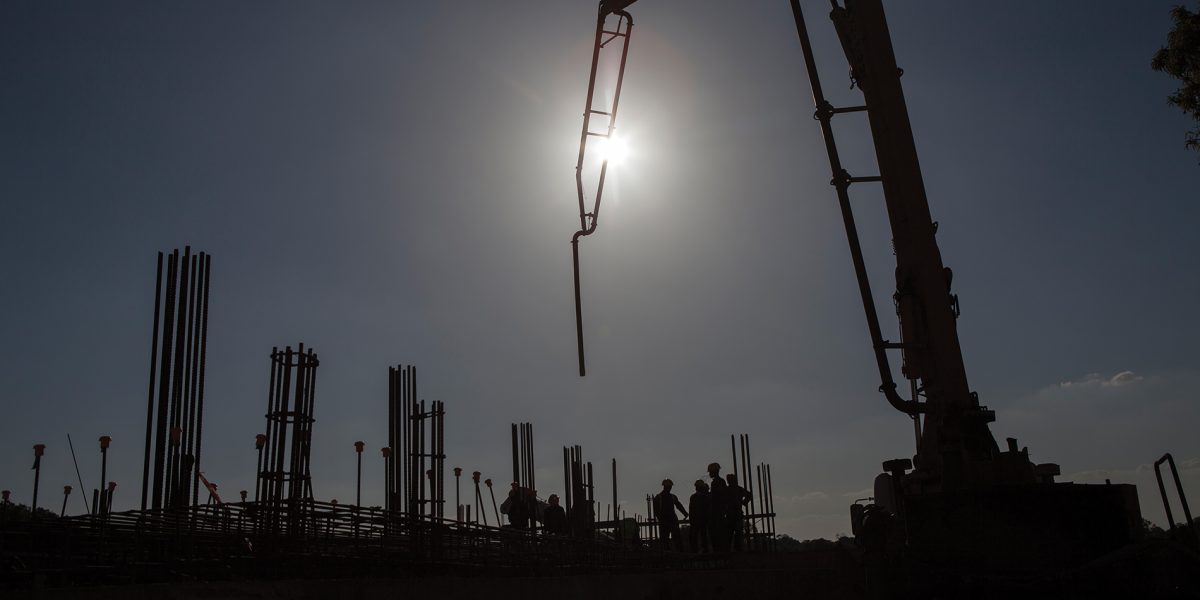 December 13, 2013
Message from the CEO: A Personal Perspective
I have personally traveled the uneven road on the island of Samar in the Philippines, seen the broken irrigation canals in Armenia and stepped into an outdated health clinic in Lesotho. I have also surveyed the upgraded port in Benin and witnessed the installation of a submarine cable that is bringing dependable electricity to Zanzibar in Tanzania. These experiences in MCC partner countries affirm a shared reality: Infrastructure is critical in the fight against global poverty.
Since assuming my duties as MCC's chief executive officer in 2009, one of my key oversight duties has been assessing progress on major, MCC-funded infrastructure works. For a country to be competitive, it needs roads and airports to provide access to markets, power sources to fuel homes and businesses and reliable water to generate productivity. Investments in these areas are closing the infrastructure gap and providing our partners around the world with a greater ability to compete and prosper.
The majority of MCC-funded projects support infrastructure. This reflects the fact that infrastructure is often a binding constraint to the private-sector investment and growth that are essential for poverty reduction. We know that reliable infrastructure is key for trade and commerce, opening access to markets and stimulating economic development and growth. The entrepreneurs I have met in our partner countries want to invest in their businesses rather than incur the disproportionate costs of transportation or post-harvest losses, so they can boost productivity and create jobs. And when infrastructure is in place, getting to hospitals, schools or government offices for a range of purposes becomes part of the routine of a thriving society.
MCC and our partners understand the benefits of infrastructure for achieving our mission of poverty reduction through economic growth. In Africa, for example, we are enhancing the continent's ability to trade locally, regionally and internationally. This supports Africa's own development agenda. It also positions MCC to contribute in positive and substantial ways to the Obama Administration's strategy toward sub-Saharan Africa through integrated infrastructure projects that advance land security, food security, energy security, and water security.
MCC's efforts to reduce poverty through growth-enhancing investments in infrastructure encompass partnerships not just in Africa but also around the world. I am proud of the work MCC is doing and welcome the meaningful change we are bringing to the lives of people. So, I invite you to explore the pages that follow to discover the depth and breadth of MCC's global infrastructure investments and how we are building a lasting foundation for growth and prosperity.
What Sets MCC's Infrastructure Investments Apart?
The importance of MCC's infrastructure investments
When partner countries worldwide work with MCC on identifying binding constraints to growth, the evidence often leads to infrastructure, both physical infrastructure needs and related policy and institutional reforms that enhance infrastructure's contribution to sustainable growth and poverty reduction. Among MCC's diverse portfolio of investments, infrastructure is one of the most visible signs of MCC's evidenced-based approach to development. Reliable roads, airports, seaports, irrigation canals, water and sanitation networks, electrical systems, schools, and health centers therefore become the very foundation for economic growth. Throughout Africa, Asia, the Middle East, Europe, and Latin America, MCC's partners have directed the majority of their MCC-funded programs to closing the infrastructure gap and creating the means for communities and citizens to meet local market opportunities and compete in a global economy. The efficient and effective movement of goods and services to markets; the pathways to obtain critical inputs, like water and electricity, for agricultural and industrial productivity and household well-being; and the ability to access education, training, health care, and other vital community services make infrastructure an indispensable factor for economic growth.
Empirical evidence confirms the impact of infrastructure development on economic growth and income distribution. A 2004 World Bank policy research working paper that relies on data from more than 100 countries from 1960 to 2000 reveals two findings:
Growth is positively affected by the stock of infrastructure assets.
Income inequality declines with higher infrastructure quantity and quality.
Recognizing this reality, partner countries have invested their MCC grants in a wide range of infrastructure projects. Thanks in large part to these MCC-funded investments, the United States has emerged as a key donor in global infrastructure construction for the first time in decades. Partner countries understand the importance of infrastructure investments to advancing three key objectives: economic and commercial growth, expanded agricultural productivity and greater social empowerment and inclusion.
Infrastructure is key for business and commercial development to succeed and for regional and international trade to flourish. In Tanzania, MCC invested in more than 300 kilometers of road and airport upgrades focused on commercial expansion and trade development. MCC-financed roads have improved linkages between western Tanzania and the rest of the country, as well as with Zambia. Upgrading the final unpaved road between Dar es Salaam and the Kenyan border created a firm regional link; and improvements to Mafia Island's airport will encourage trade and tourism by allowing larger planes to land.
Infrastructure is essential for food security, providing communities with both pathways to access and distribute crops and dependable linkages from farm to market to table. In Ghana, MCC funded the rehabilitation of a critical 14-kilometer stretch of the N-1 highway that accesses the international airport and port. More than 51,000 vehicles drive across the new stretch of highway daily, up from 27,737 before MCC's investments. This is helping Ghanaian farmers expedite the transport of their perishable, high-value horticultural exports by reducing travel time to shipping centers. Getting produce to market at the peak of quality and freshness maximizes returns.
Infrastructure is also vital for community development, paving reliable ways to access schools, hospitals, land administration offices, and the voting booth and making sure that when citizens get to these locations, the lights turn on and safe water and proper sanitation are available. Georgia's MCC investment funded the infrastructure resources to meet such needs through a road upgrade, regional infrastructure investment facility and critical repairs to the country's natural gas supply system. MCC's investment in Georgia has resulted in reduced travel time to Turkey and the more efficient transport of goods and people within the country, rehabilitated municipal water and sewage systems for clean water supplies and a stabilized natural gas transmission system that provides Georgians with a more reliable source of power for heating and lighting.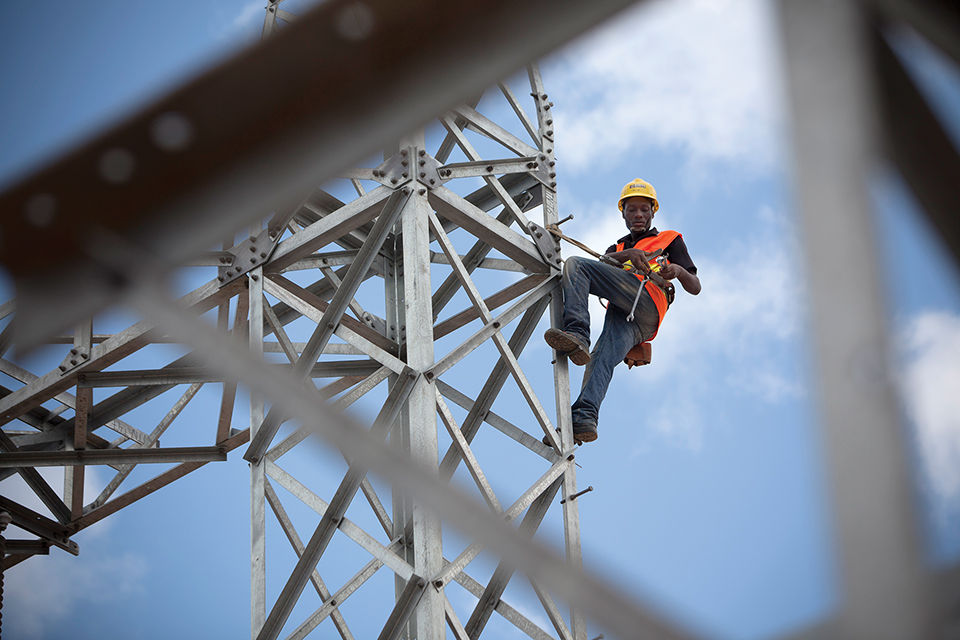 A time-bound approach to infrastructure
While many other donors provide funding for infrastructure, what sets MCC apart is its active engagement with a partner country to complete large projects within the five-year compact period, while at the same time building the necessary policy reforms to deliver and sustain infrastructure services. The five-year time constraint on MCC's investments demands immediate attention to reaching milestones and delivering results on schedule, while focusing on appropriate levels of quality and cost effectiveness. In order to meet the challenge of timely implementation with high-quality results, MCC adds project management and oversight resources to its infrastructure programs. MCC also insists on rigorous adherence to international environmental and social standards, while carefully monitoring and evaluating results and integrating social and gender concerns into project design and implementation. On its end, MCC assembles a highly qualified, internal team with private sector experience to meet the diverse challenges of program development and implementation. As a result, MCC's staff brings a commercial orientation and the skills to support effective country-level program implementation.
The principles driving MCC's integrated, time-sensitive approach to infrastructure projects include:
Partnership: MCC does not build infrastructure alone, but rather does so in partnership with country authorities. Infrastructure projects are made possible through a highly focused combination of technical support, collaboration and oversight between MCC and the Millennium Challenge Account (MCA), a partner country's organization responsible for implementing the MCC compact. The decision to invest in infrastructure is not MCC's alone to make; rather, partner countries must first consult with their citizens to determine if such infrastructure investments are essential for addressing key constraints to growth and jump-starting economic activity. MCC then partners with countries to build not just necessary infrastructure but also their capacity to maintain the assets.
Policy reform, capacity building and coordination: To ensure countries have the capacity to deliver planned infrastructure investments, MCC focuses on establishing effective and highly qualified partner country teams responsible for the design, contracting and oversight of the infrastructure assets. To ensure the sustainability of those assets, MCC provides technical assistance and equipment in areas such as asset management and insists that countries budget for operations and maintenance. For example, to sustain road investments in Honduras, MCC requested that the government adopt legislation, a multi-year maintenance plan and a budget to provide adequate funding for road maintenance on the national level. Prior to this legislation, roads were maintained through a less systematic planning and budgetary process that lacked strong linkages among road conditions, maintenance interventions and funding needs. In Burkina Faso, MCC funded the preparation of a five-year road maintenance plan, required reforms to the road fund and provided capacity building and systems to allow the fund to operate more professionally going forward. MCC also provided incentives and catalyzed funding for long-term maintenance through a road maintenance matching fund.
Enhancing environmental and social performance: MCC recognizes that the development of sustainable infrastructure requires the integration of environmental and social considerations from the project selection and design phase through construction, operations and maintenance. As part of this commitment, MCC recently adopted the industry-leading International Finance Corporation's Performance Standards on Environmental and Social Sustainability.  For MCC's partner countries, following these standards strengthens government systems for environmental compliance, enhances capacity for implementing responsible resettlement programs, encourages more efficient use and management of natural resources, and contributes to an improved culture of worker health and safety.
Gender integration: MCC understands that gender inequality can be a constraint to economic growth and poverty reduction, and it therefore emphasizes gender integration as a priority in all compacts. Infrastructure investments are no exception. While men typically fill construction jobs and other infrastructure-related activities, there can be meaningful opportunities for involving women as well. Environmental and social impact assessments and feasibility studies are early entry points for incorporating robust gender and social assessments. These help identify potential social risks, such as those related to human trafficking that need to be mitigated and monitored during the construction and subsequent operations of MCC-funded infrastructure projects. The studies also identify proactive engagement opportunities and design considerations to ensure that the infrastructure being funded reflects and responds to gender perspectives. Ensuring gender equity as part of resettlement planning and implementation, including through compensation, is another key consideration. MCC also places a growing emphasis on ensuring proactive economic opportunities for women during the implementation of infrastructure projects. These can include supporting non-traditional jobs for women in construction or complementary income-earning opportunities for female enterprises. 
MCC's approach to infrastructure investments is part of a holistic focus on instituting commercial approaches to implementing projects, on breaking the cycle of aid dependence and on empowering partner countries to be leaders of their own economic development and growth while efficiently integrating them into world markets. MCC places as much value on strengthening institutions, policies and practices to make a lasting difference in the lives of the poor as it does on constructing the hard assets of infrastructure that provide near-term, tangible benefits. The pages that follow demonstrate how MCC's worldwide infrastructure investments, fueled by the power of effective partnerships and a distinct operational approach grounded in accountability and sustainability, are building an enduring foundation for poverty reduction, economic growth and inclusive prosperity now and well into the future.
Highlights of MCC's Infrastructure Investments Around the World
Port of Cotonou, Benin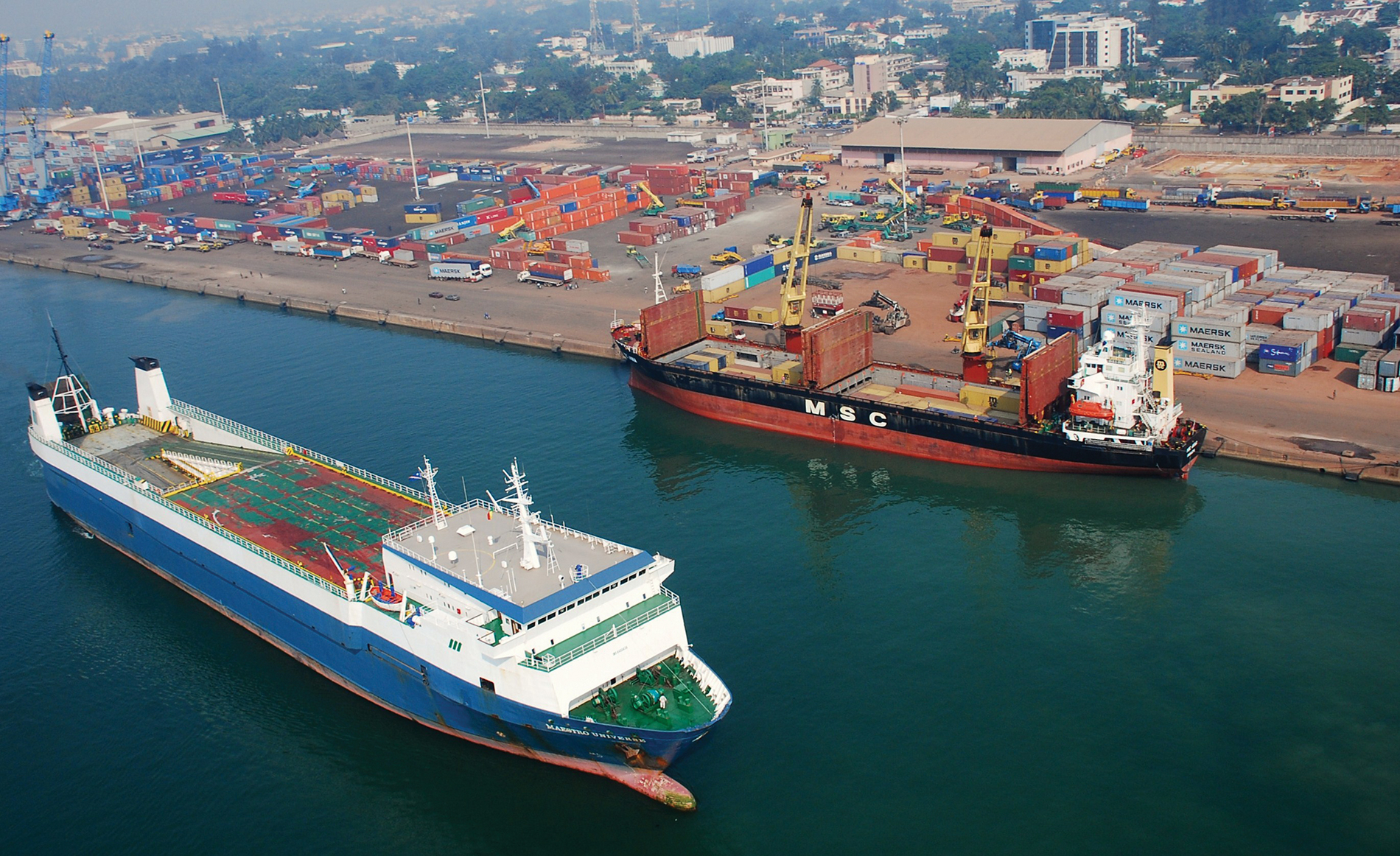 The Port of Cotonou is a key trading hub for West Africa, including Nigeria and Niger, and is the driver of economic growth in Benin. However, high shipping costs, low efficiency and limited facilities prevented the Port of Cotonou from attracting larger-scale imports and investments, which affected Benin's competitiveness as a springboard to neighboring countries. MCC's $188.5 million Access to Markets Project improved the port's security, expanded its capacity, enhanced intra-port traffic flow, and invested in cost-reduction measures—all of which helped create a more modern facility prepared for increased movement of goods.
MCC financed the addition of 600 meters of ship berthing space to the port's new south wharf to be used in a new container terminal. The compact required that this terminal be tendered in a transparent concession process. The tender resulted in selecting an international terminal operator who committed to invest more than $250 million in equipment and civil works over the life of the concession. In 2013, this transaction was named one of the top 40 public-private partnership projects by the Infrastructure Journal and the International Finance Corporation. The Access to Markets Project also included investments to install more efficient operating facilities, a fire station, expanded interior road and rail systems, security facilities, and an extended sand-stopping jetty.
Zanzibar submarine cable, Tanzania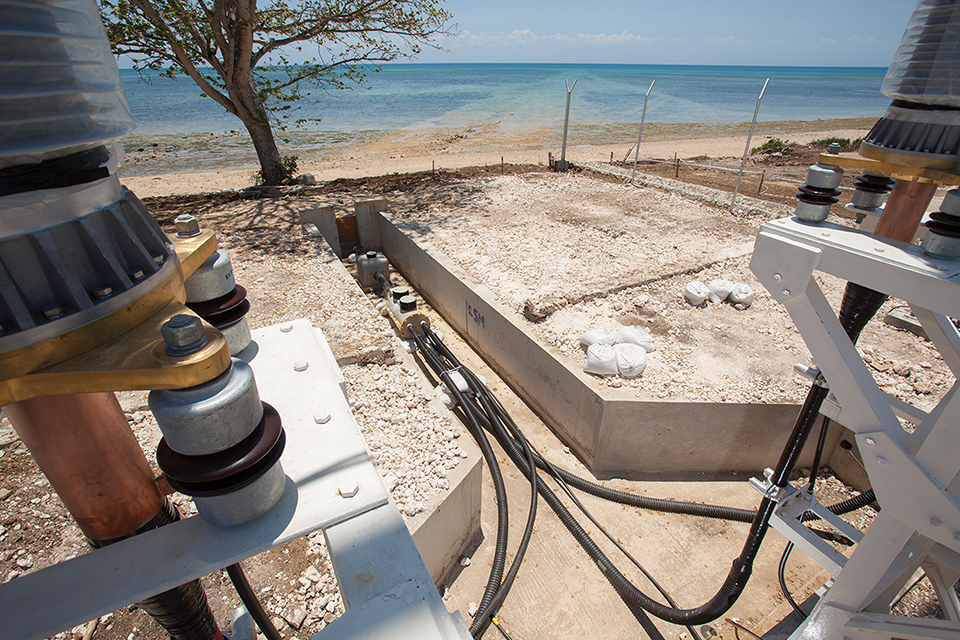 Before MCC's investments, power demands in Zanzibar far surpassed the electric utility's capacity, subjecting the island to rolling blackouts each day. MCC's Energy Sector Project in Tanzania financed the installation of a 100-megawatt submarine transmission cable that connects the island to the mainland's electric grid. MCC is also installing a new control station and switchyard on Zanzibar, as well as 22 kilometers of distribution lines on the island—all with the aim of providing an improved source of electricity that will benefit the Zanzibari people and attract outside investment.
The 100-megawatt submarine cable will help eliminate the rolling blackouts and power surges that have become regular occurrences in Zanzibar. The cable includes a fiber-optic component that will improve the island's Internet access.
After MCC's investments, the island's utility will be able to handle up to 250,000 customers—almost double its previous capacity. "With this project, the capacity will be there for the present and for the future," said Thabit Salum, the MCC project coordinator with the Zanzibar Electricity Corporation.
Nacala Dam, Mozambique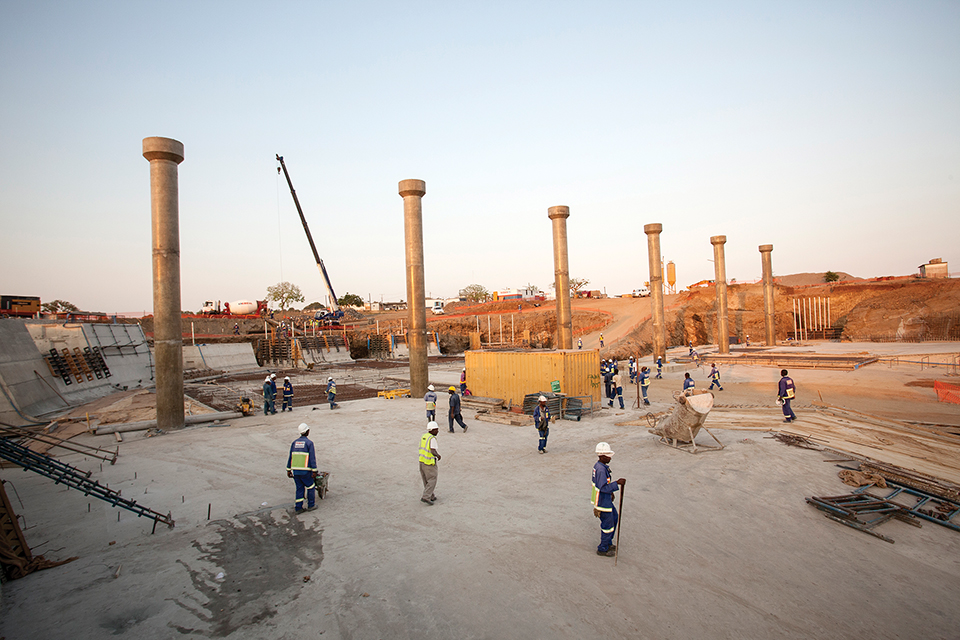 Nacala is the epicenter of northern Mozambique's booming economic growth, and businesses looking to expand into the region require a reliable source of water. MCC contributes to this growth by providing access to a more secure water supply network by, among other projects, rehabilitating and expanding the 17-meter dam on the Muecula River.
The MCC-financed dam expansion will raise it to 19 meters. The dam's storage capacity will increase from 4.2 million to 6.6 million cubic meters.
As Nacala grows, so does the demand for water from domestic and commercial customers. As the demand for water grows, MCC's investments will help provide this crucial element for the city's future.
Botsabelo Health Complex, Lesotho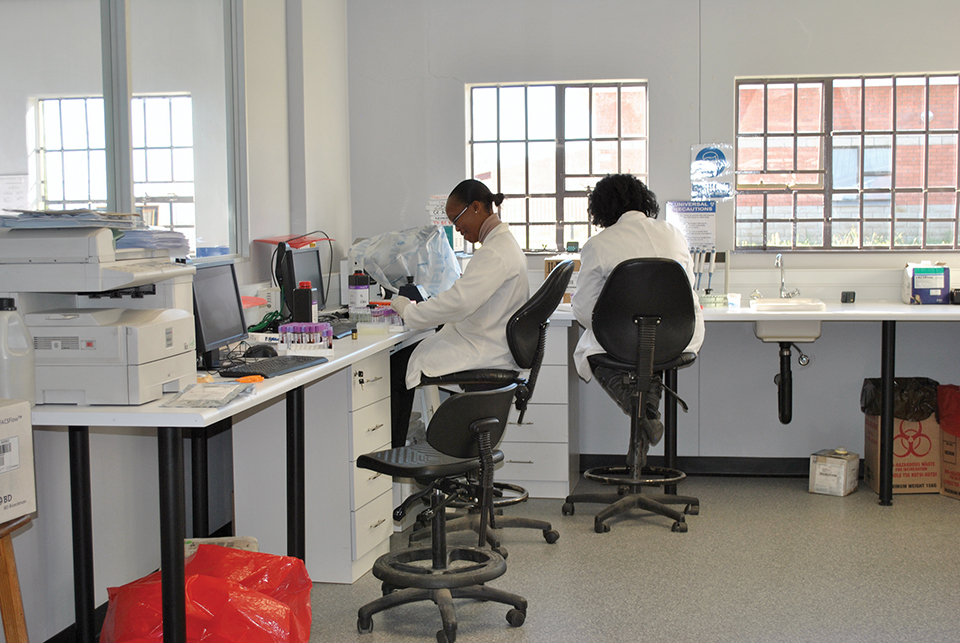 Almost one-fourth of all Basotho adults are HIV positive, one of the highest rates in the world. The population also suffers from poor maternal health, tuberculosis and other diseases—all of which harm the country's productivity and economy.
To address these concerns, MCC built the Botsabelo Health Complex in Lesotho that includes the Lesotho Blood Transfusion Services Center, the National Reference Laboratory, student dormitories, and staff housing. The complex is part of the compact's Health Sector Project that is designed to mitigate the negative economic impacts of poor maternal health, HIV/AIDS, tuberculosis, and other diseases by substantially strengthening Lesotho's health care infrastructure and human resources for health capacity.
The Lesotho Blood Transfusion Services Center provides a dedicated central facility for collecting and processing blood to supply nearby hospitals. The country's former blood transfusion center was too small; it lacked proper equipment and operated from a rented property in Maseru that was not designed to provide transfusion services.
The National Reference Laboratory's improved facilities will be critical in Lesotho's fight against HIV/AIDS and tuberculosis.
MCC built dormitories for 120 students and six staff residences for the National Health Training College. Before construction, most students sought accommodations in nearby villages—resulting in long commutes and limiting the time they can use library facilities and engage in academic discussions after class.
Secondary national roads, the Philippines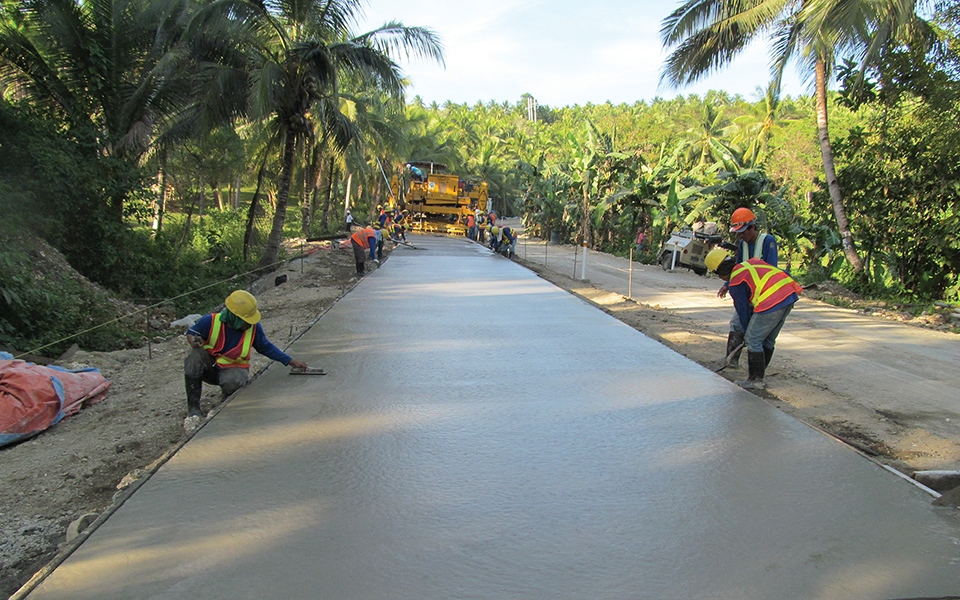 MCC is rehabilitating 220 kilometers of roads in Samar and Eastern Samar provinces in the Philippines—among the country's poorest regions. Without dependable roads, local residents and businesses face high vehicle operating costs and lack quick access to basic community services. The project incorporates enhanced safety measures, including paved shoulders, construction of sidewalks and curbs in areas of high pedestrian traffic and use of road narrowing, median islands and traffic humps to slow traffic speeds. The project also promotes gender equality by jointly compensating spouses within a household in the event that families are resettled, emphasizing economic opportunities for women through jobs in construction and pursuing an anti-human trafficking campaign focused on the communities surrounding the roads.
Roads—like this section in Barangay Pequit, Paranas—are being built to international standards and include measures to protect against extreme rainfall and typhoon-related hazards. Previously, the roads suffered from these climatic conditions, limiting the year-round movement of people and goods.
The Wright-Taft Road is part of a 3,000-kilometer network evaluated by the International Road Assessment Programme (iRAP) to improve road safety in the Philippines. MCC spearheaded a safety initiative that included the Department of Public Works and Highways, iRAP and the project-design team; this newly constructed section shows the typical roadway clear zone that is part of the safety program.
Wastewater network and treatment, Jordan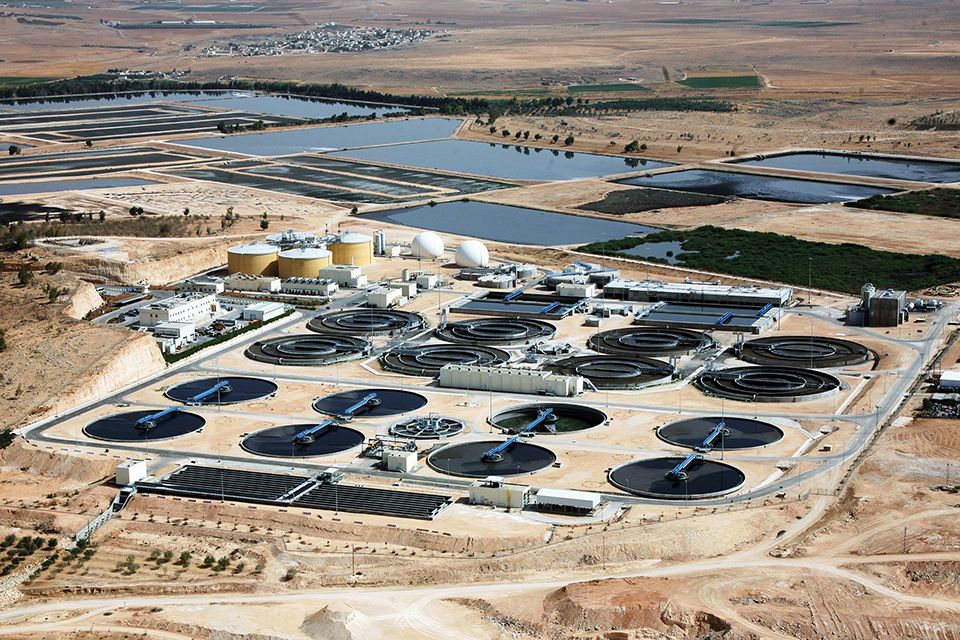 Severe water scarcity impacts every aspect of daily life in Jordan. MCC is rehabilitating and upgrading main sewer lines that are nearing full capacity and extending service to households who are not currently connected to the sewer network in Zarqa, the third largest city in Jordan. This will improve wastewater services, prevent potentially harmful overflows of raw sewage and capture additional quantities of wastewater for treatment and eventual reuse in agriculture downstream in the Jordan Valley.
MCC is replacing or rehabilitating up to 29 kilometers of undersized trunk lines and expanding sewers by up to 140 kilometers in the neighborhoods of east Zarqa and west Zarqa, both of which lack proper sewer connections.
Through a public-private partnership, MCC is assisting the expansion of the As-Samra wastewater treatment plant to meet the needs of Amman and Zarqa through 2025. The $223 million As-Samra expansion and refinancing is comprised of $93 million in grant funding from MCC, $20 million from the Government of Jordan and $110 million from private debt and equity sources. The project is financed on a build-operate-transfer basis whereby a private concessionaire will manage and operate the facility for 25 years.
Community infrastructure, the Philippines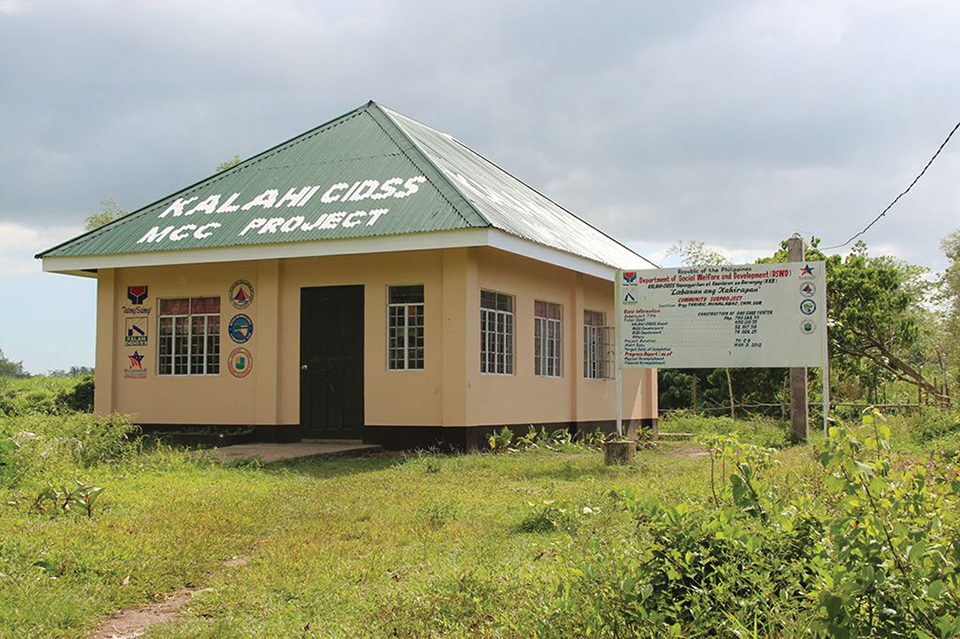 MCC's Kalahi-CIDSS Project in the Philippines aims to improve lives in rural areas through small-scale, community-driven development projects, targeting communities where poverty exceeds the national average. This involves directly providing infrastructure and services associated with community-selected and managed projects, strengthening community participation in development and governance activities at the village and municipal levels and improving the local government's responsiveness to community needs.
Health clinics—like this one in the province of Leyte in the Eastern Visayas region—are just one way communities are choosing to invest their project grants. Other communities are building schools, roads, foot bridges, and water supply and drainage systems.
Kalahi-CIDSS benefits from partnerships forged among community members who welcome small-scale infrastructure, like this daycare center in the province of Camarines Sur in the Bicol region, national-level stakeholders like the Department of Social Welfare and Development and development partners like the World Bank and the Asian Development Bank.
Highway and secondary roads, Honduras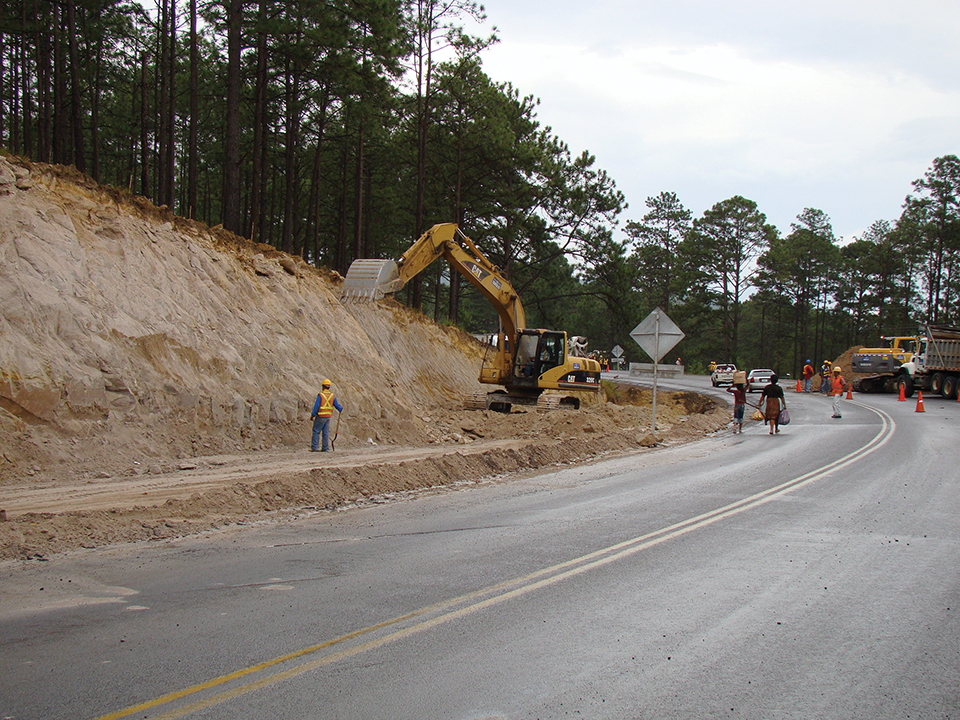 In Honduras, MCC upgraded critical road segments on the CA-5 highway, the country's main logistical route running north from the capital of Tegucigalpa to San Pedro Sula and the port of Puerto Cortés. The project also upgraded three secondary roads and improved 33 rural roads. These roads will bring more than 1 million people closer to markets, social services and economic opportunities. They will also lower transportation costs by reducing transportation times and vehicle repair costs, freeing up resources to be productively invested elsewhere in Honduras.
MCC supported efforts by the Government of Honduras to develop legislation to empower Fondo Vial, the national road maintenance authority, to better address road maintenance issues, primarily by making it the responsible entity for weight control. Additionally, the Government of Honduras increased its road maintenance budget from $37 million in 2005 progressively to $64 million in 2010 by the end of the compact, emphasizing the importance of protecting the investments made in the national road network.
Samtskhe-Javakheti roads, Georgia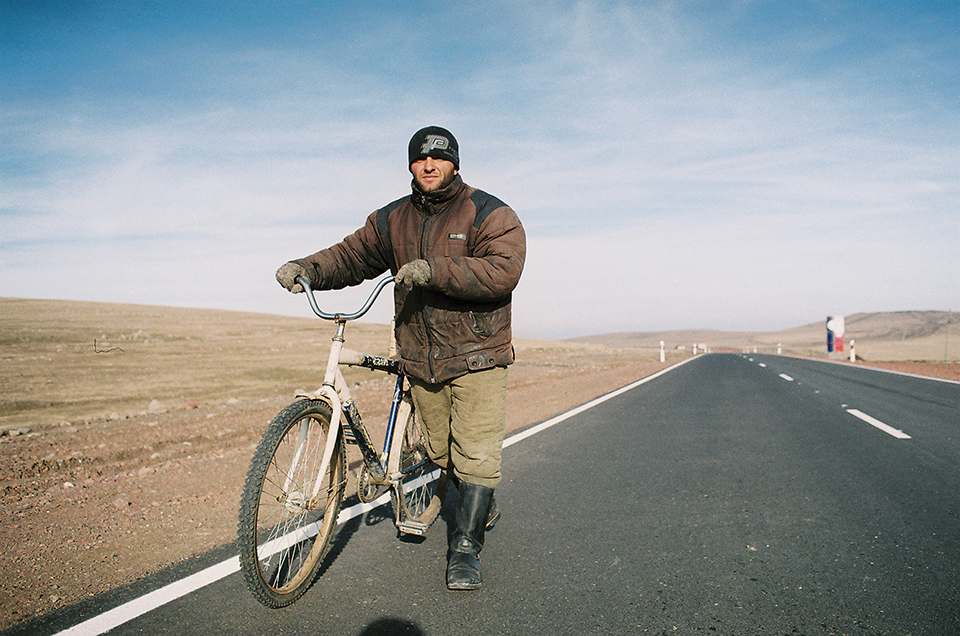 The Samtskhe–Javakheti region is known for its dairy products and famed potatoes from the black soils of the high mountain plateaus. Although the region is quite close to the capital with a large potential for trading and tourism, travel along the main road had been painfully slow. MCC improved more than 220 kilometers of main roads traversing the region, which is improving access to markets to support economic growth. The construction connected an under-served agricultural corridor in the country's southwest to markets in Armenia, Turkey and central Georgia.
Average travel time along the project's 220 kilometers of roads dropped from more than eight hours to under three hours after MCC's investments.
Irrigation, Armenia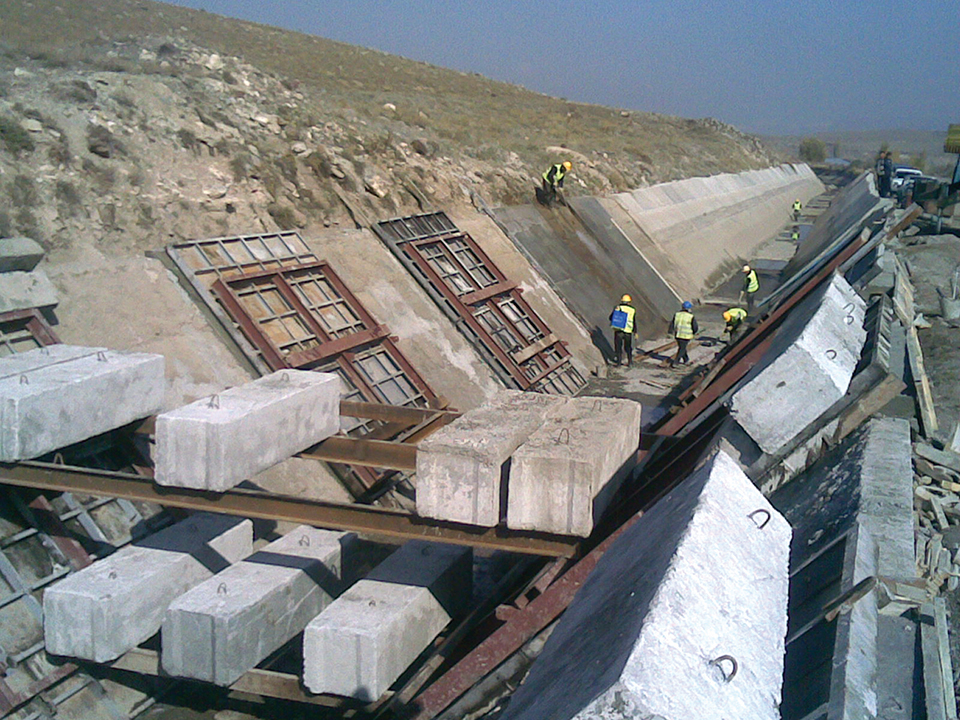 Armenia's agricultural productivity and profitability were constrained by dilapidated irrigation infrastructure and an outdated system characterized by water losses, inefficient operations and high costs of electric pumping. MCC refurbished vital irrigation infrastructure to provide the rural population with a more reliable supply of irrigation water, increase available farmland and reduce the cost of operating irrigation systems. MCC's investments represented the single largest grant investment in the country's irrigation infrastructure in the past 30 years.
The compact's Irrigation Infrastructure Activity improved 780 kilometers of irrigation canals, providing access to reliable irrigation for over 420,000 farmers, 40 percent of the rural population.
Over the next 20 years, irrigation infrastructure improvements will result in 9,000 hectares of newly irrigated land, more reliable water supply for more than 38,000 hectares of currently irrigated land and improved drainage for about 10,000 hectares.
Northern Transnational Highway and community infrastructure, El Salvador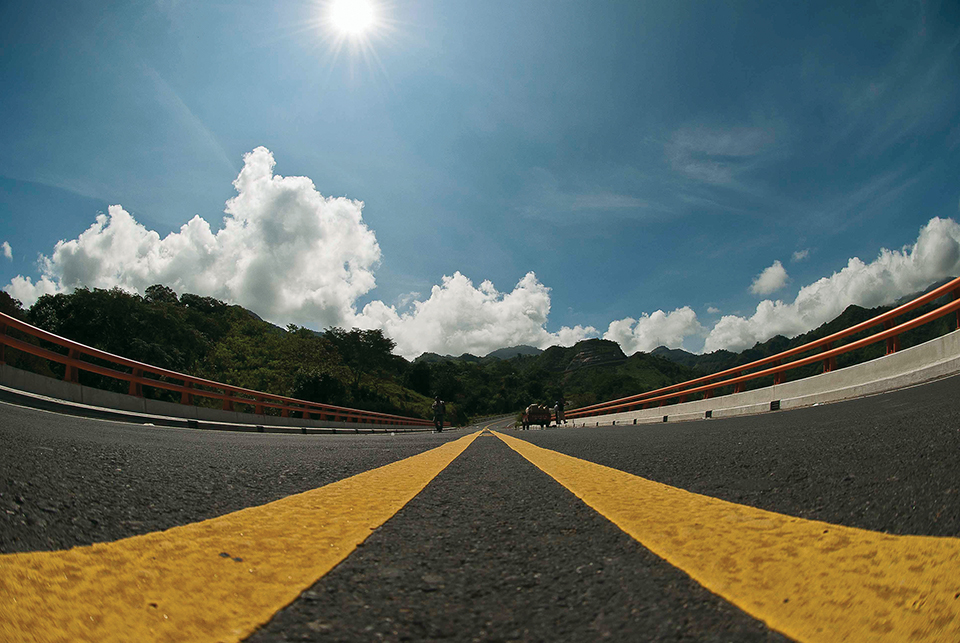 El Salvador's Northern Zone suffered disproportionately during the country's civil war. The Northern Zone was considered a forgotten area, largely cut off from the rest of the country. This changed when MCC invested to construct approximately 223 kilometers of the Northern Transnational Highway (left). Various impressive bridges were constructed to ensure year-round connectivity throughout the region. Among them is the Nombre de Jesus Bridge, which passes 27 meters above the country's Lempa River.
The rural electric grid extension and household connections project increased service coverage in the Northern Zone from 78 percent in 2007 to 90 percent in 2012, connecting more than 36,000 households. This $35 million component was a public-private partnership, with 85 percent funded by MCC and 15 percent by the distributer, a U.S.-based energy conglomerate.
About $17 million of MCC funds were invested to increase access to basic water and sanitation for households in the Northern Zone from 79 percent in 2007 to 86 percent in 2011. A total of about 278 kilometers of pipes were installed, significantly reducing the cost of water for Salvadorans.
About 39 kilometers of community roads and many small bridges were built with about $11.5 million of MCC funds. This reduced transportation time by 60 percent to very poor communities, many of which had been disconnected previously.
The Future of Infrastructure
Developing countries are becoming increasingly integrated into the global economy.  African economies, in particular, are proof of this, as strategic investments in agriculture, health and water, together with policy and trade reforms, are accelerating economic growth and improving the quality of life for millions. One of the main ways economies in Africa and around the world can sustain their growth trajectories is through increased investment in infrastructure. Yet, according to the World Bank, low and middle income countries face a $1 trillion infrastructure gap. Efforts by national governments and donors such as MCC to address this gap will not be enough. Donors will need to draw on past lessons and consider more commercial approaches to how development assistance can support infrastructure needs, including ways of engaging the private sector in building, maintaining and operating infrastructure assets. MCC already plays a leading role in defining how infrastructure is built and sustained. Key considerations looking ahead include:
Private Sector Engagement. To continue to meet the infrastructure financing challenge, MCC and other donors are going beyond public financing and increasing their engagement with private sector investors. MCC integrated private sector investment into its infrastructure development activities in Jordan and Benin, among other countries, and in the future MCC will continue to expand its role as a co-investor alongside private sector partners to develop innovative financial arrangements that support sustainable infrastructure to alleviate poverty and spur growth.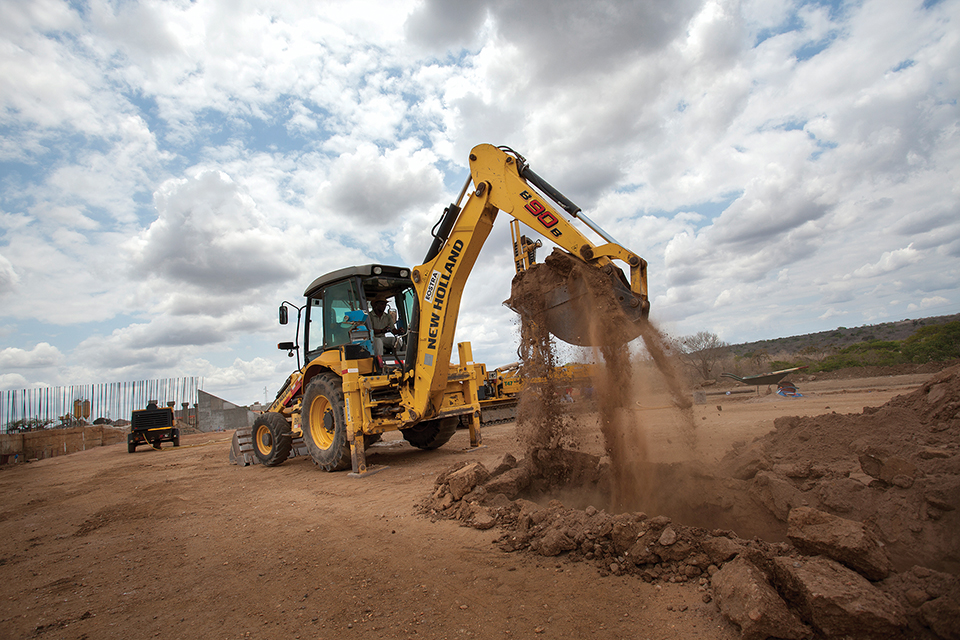 Sound Policies. Policy and institutional reforms are critical to the success, impact and sustainability of investments by MCC and others. In order to attract private capital, countries need predictable policies, enforceable laws and a business-friendly institutional orientation. Across all infrastructure sectors, MCC works to create policy and institutional frameworks that facilitate greater private sector investment. This often entails modernizing legislation and regulations, evaluating tariffs, reducing losses, and ensuring the sector is governed transparently in a participatory manner. For example, MCC is not only increasing generation capacity and expanding access to power through improvements to transmission and distribution infrastructure, but also working with partner countries to create well-functioning energy sectors by strengthening the legal and regulatory environment, building institutional capacity and promoting transparency.
Rapid Urbanization. Today, more than half of the world's population lives in urban areas. According to the United Nations, that number is anticipated to climb to 70 percent by 2050, making rapid urbanization a major factor in the future of infrastructure development.  In many of MCC's partner countries, the poor are migrating to urban areas to seek economic opportunities, and existing urban populations are getting larger. While many cities in developing countries currently lack sufficient infrastructure, governance and environmental capacity to sustain increased growth, the concentration of urban populations provides real opportunities to make measurable gains in improved schools and housing, upgraded water and sanitation systems and increased reliability of electrical grids.
Increasing Resilience. Infrastructure investments are not only impacted by but also play a role in mitigating the negative consequences of climate change, natural disasters, food crises, and other shocks. With rising sea levels and shifting climatic patterns, infrastructure design needs to take into account climate projections, such as the climate-smart, MCC-funded Philippines road project. Infrastructure design and construction will also need to address and minimize impacts on critical natural resources, like wetlands, forests and mangroves, that increase communities' resilience against natural disasters and food shortages. Through low carbon footprints and sustainable approaches, infrastructure will play an important role in the emerging green economies in poor countries.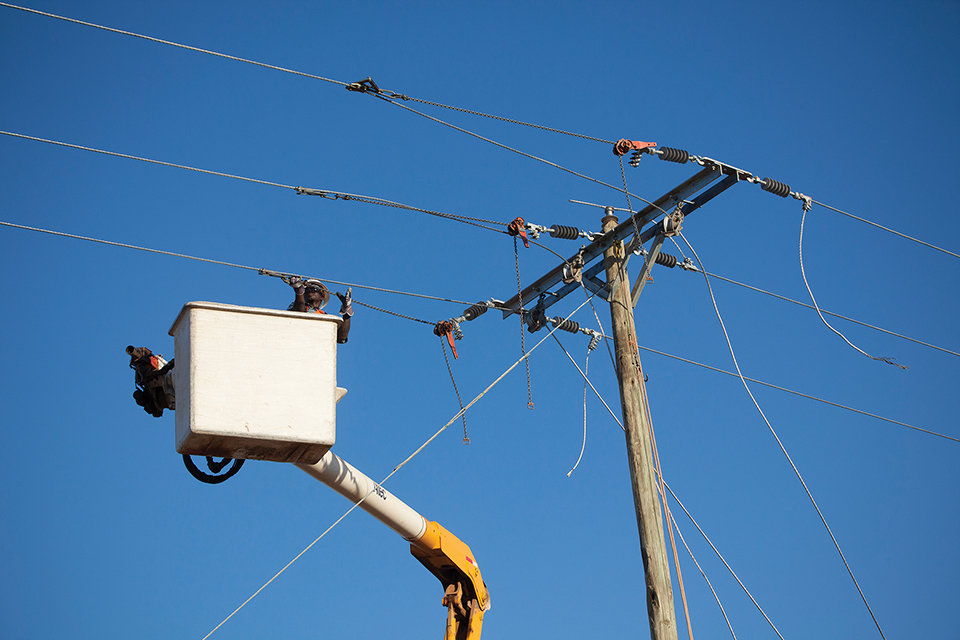 New Technologies. Given the rapid pace of change, a number of developing countries are leap-frogging technologies to take advantage of the latest in materials development, smart metering, data processing, networking, and more efficient construction techniques. Nevertheless, a significant challenge is applying appropriate technology and best practices to maximize the productivity of the countries' existing and new infrastructure facilities. MCC approaches each investment seeking a balance between new technologies' promises and the reality of the current operating environments.
Evaluation and Learning. MCC is committed to using data and rigorous analytical methods to prioritize its investments as well as assess whether or not its investments actually lead to an increase in household incomes. MCC has invested in independent impact and performance evaluations across its infrastructure investment portfolio. There are ongoing independent evaluations of school construction and rehabilitation investments in Burkina Faso, El Salvador, Georgia, and Niger; roads investments in Armenia, Georgia, Honduras, Nicaragua, Tanzania, and Vanuatu; health center construction and rehabilitation in Lesotho; and major investments in water and sanitation networks in Jordan and Tanzania. Results from independent evaluations will come in on a rolling basis, with results from education infrastructure investments already available (Niger 2011 and Burkina Faso 2009) and several in roads expected by early 2014. Given MCC's commitment to transparency, these results will be publicly available through the Evaluation Catalog at data.mcc.gov. The diversity of this evaluation portfolio is expected to contribute to MCC's data-driven decision making in order to identify when and where to make smart investments in sustainable infrastructure.