NEXT
A Strategy for MCC's Future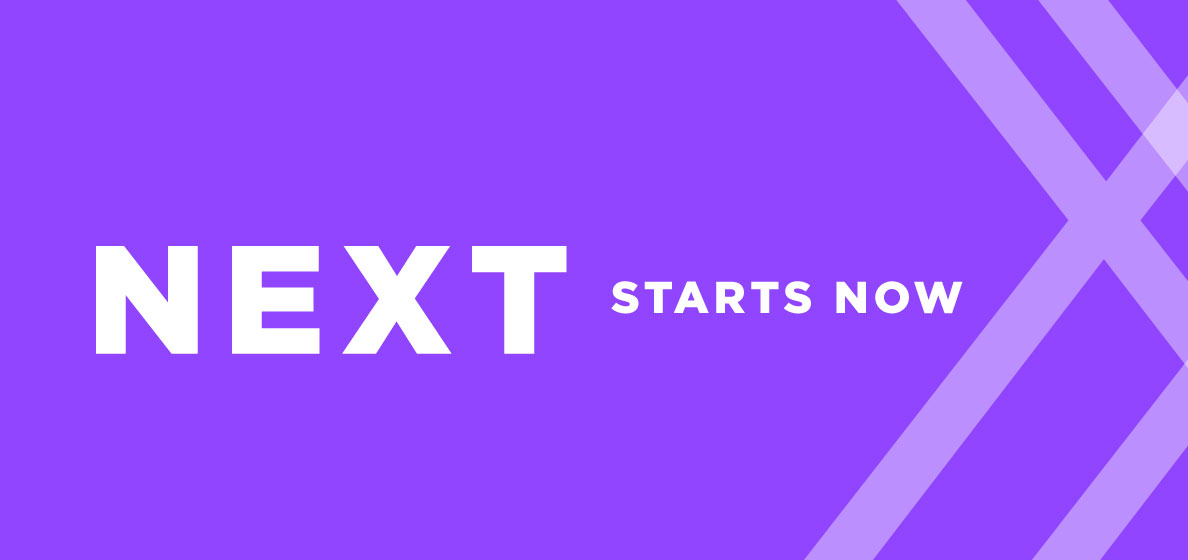 The Millennium Challenge Corporation (MCC) was created in 2004 to pioneer a new approach to poverty reduction—firmly grounded in the best evidence and aimed at expanding the frontiers of development effectiveness. Over a decade later, MCC has a track record that validates the efficacy of this model, but it also has learned, and adapted to, many important lessons along the way. This document charts a course for deepening and expanding impact and meeting the challenges of the new landscape of global poverty and development. It lays out new directions, five specific goals, and priority actions that MCC will pursue, building on its proven model and founding principles. By following this strategy, MCC will seek to achieve greater leverage and results from the use of its resources, partner consistently and catalytically with the private sector and other key development actors, and continue to drive innovations in development effectiveness in the development community.
February 22, 2016
A Message from Dana J. Hyde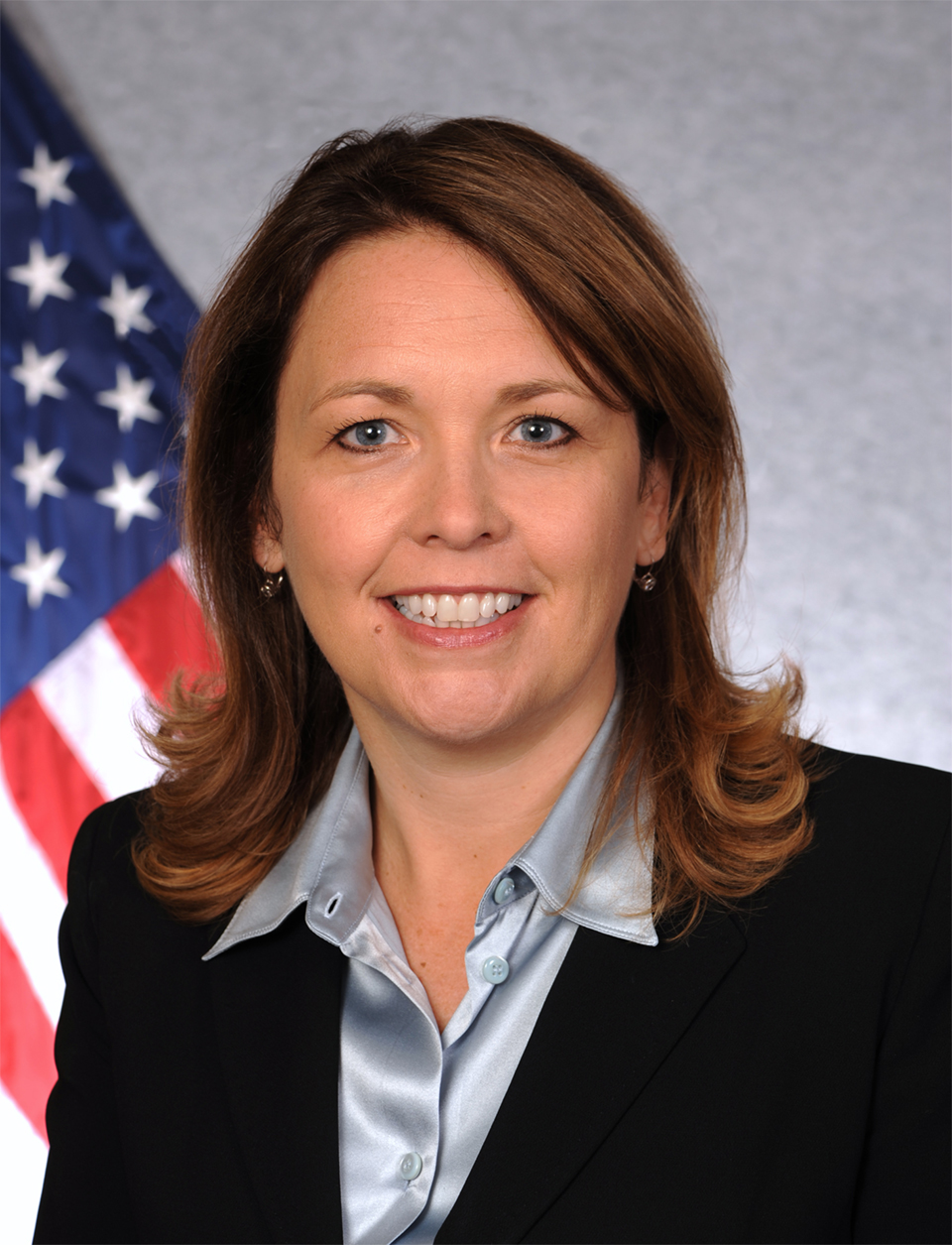 It has been over a decade since MCC was founded as a bold experiment, and in that time the model has proven to be one of the most effective ways to transform lives and advance prosperity around the world. MCC's support for the best-governed poor countries has been a critical tool for promoting U.S. democratic values. And it has laid the groundwork for sustained and widely shared economic growth that lifts people out of poverty. This strategic plan provides a blueprint as we embark upon the agency's next chapter.
As an institution committed to innovative development solutions, we recognize that MCC must continue to evolve to strengthen and deepen its impact.  We must continue to foster an environment where learning is applied and adaptation is embraced.  The occasion of MCC's 10-year anniversary presented an opportunity to take stock of our experiences over the past decade and reflect on what we learned.  This strategic plan was born out of that stock-taking, and represents a collaborative effort with MCC's staff, Board of Directors, and stakeholders in and outside of government. MCC's unique approach to development is sustained by this community, which continues to amaze me with its enduring commitment to MCC's model, mission, and people.
The path laid out in the pages that follow takes to heart the lessons of the past, while reaching for the opportunities of tomorrow. Experience has taught us where we can hone our approach and where we can pursue innovations that will help us fight poverty.  We can double down on our investments by seeking to achieve systemic change, promote regional integration, and ensure that our work reaches communities that need it most.  We can strengthen programs by working collectively with our public and private partners.  We can push ourselves to lead by example and drive best practices in the U.S. Government and across the development community.  And our greatest asset – and most valuable investment – is our people.
The challenge to end poverty requires a global response, with donors working hand-in-hand with partner countries, the private sector, and civil society to advance growth.  MCC is a small but critical piece of the solution, and we will continue to utilize the most rigorous, data-driven, transparent, and effective programs to achieve our singular mission: poverty reduction through economic growth.
Founding Principles
MCC was founded on the following principles:
MCC has a single mission:  reducing poverty through economic growth.
Aid is more effective in countries where there is good governance, personal and economic freedom, and investment in people.
Country ownership of programs from the start is essential for sustainable success.  
Data-driven analytical rigor and a focus on outcomes should govern resource allocation, project design, and results measurement.
Transparency and accountability must be embedded in all aspects of the country partnership—before, during, and after the compact period.
Based on these principles, MCC's founders established a new model for development. That model raised a number of questions about its underlying assumptions:
Does growth really drive poverty reduction?
Does good governance foster growth and development?
Would it be possible to find poor countries demonstrably committed to good governance?
Would the U.S. Government (USG) accept this discipline in selecting eligible countries?
Would poor countries pursue the right policies, make data-driven investment decisions, and implement projects effectively?
Could MCC effectively empower partner countries to "own" the design and implementation of projects?
Could large grants for infrastructure be deployed productively and effectively within five-year compacts?
Would extreme transparency backfire? Would full honesty about results—good and bad—jeopardize funding?
A Model Validated
Twelve years later, the answers to those questions are in, and they validate MCC's founding principles and model:
Economic growth drives poverty reduction
Sustained and inclusive growth has been shown to be the most powerful engine of poverty reduction. Data confirm this relationship for MCC program countries: in fact, for those countries, the incomes of the poor have increased at least as fast as the increase in average income. 1
Selectivity works
Importantly, MCC's objective selection criteria have proven well-founded. The evidence shows that:
Corruption is a major drag on GDP. 2
Democratic rights are crucial to sustainable development. 3
Corruption and disenfranchisement undermine stability and create fertile ground for violence.
Failing to invest in the poor limits economic mobility and worsens inequality. 4
Education and health investments boost productivity and growth.
Further, poor countries can and do meet MCC's criteria for eligibility. And the USG has consistently respected the criteria in making selection decisions and in determining whether to terminate or alter compacts when countries regress.
Reform can be incentivized
With the incentive of being selected for an MCC compact, many countries pursue the right policies, make data-driven investment decisions, and implement projects effectively. Put another way, what has been termed the "MCC Effect"—the reforms incentivized by MCC's scorecard and country selection system—is real and observable. This not only amplifies the effectiveness of MCC's investments, it also advances American interests and creates the enabling conditions for the private sector to flourish.
MCC's experience has demonstrated that compacts offer the opportunity to make the logic and case for reform politically compelling. Combining support for reform with support for project investments helps governments realize tangible gains through difficult decisions. Country ownership and genuine partnership are achievable
Countries have truly "owned" their projects, taking a lead role in compact development and execution. And MCC has developed a genuine partnership with these countries. Rather than dictating the path of development, it plays the role of supporting actor to the lead role of the country – including the government, civil society, and private sector.
Major infrastructure projects are possible in five years
MCC is now recognized worldwide as a leader in helping poor countries select, design, and complete large-scale infrastructure projects in five years in difficult contexts—meeting high construction, environmental, and social inclusion standards. These projects are connecting people and communities to jobs, markets and opportunities to lift themselves out of poverty.
Data-driven rigor and transparency helps, not hurts
With MCC help, government partners embrace use of analysis identifying constraints to economic growth, cost-benefit analysis, and robust monitoring and evaluation (M&E) plans as the drivers of resource allocation, project design decisions, and results measurement.
MCC has been recognized for its leadership in transparency—ranked the most transparent aid agency in the world in 2013 and consistently in the top three since then. Far from jeopardizing funding, this transparency represents one of MCC's key assets.
Results and Lessons Learned
Results
MCC is committed to achieving and measuring results, holding itself accountable for those results, transparently reporting its results data and evaluations, and learning from the evidence to improve future programs. MCC targets and achieves results in the following three ways:
MCC catalyzes results by incentivizing good policies and reforms. MCC's stringent eligibility criteria and global credibility have created a powerful incentive for reform, often before spending a dollar on country programs.
MCC drives results through its compact and threshold investments which are tracked meticulously and evaluated independently. It has shown that a country-driven model of development can achieve measurable results.
MCC promotes systemic change in policies, institutions, and sectors that outlives MCC engagement. It models best practices that are adopted and absorbed by partner countries.  MCC's unique model increases partner-country capacity and promotes sustainability, accountable fiscal stewardship, and transparent procurement processes that outlast the lifetime of its compacts. 
MCC's commitment to making decisions based on data and evidence pervades all stages of its engagement. MCC:
Chooses partners based on 20 publicly available indicators that measure democracy, good governance and sound economic and social policies.
Focuses compacts based on the binding constraints to economic growth in the countries. 
Chooses projects based on careful due diligence, including cost-benefit analysis and beneficiary analysis to ensure cost-effectiveness, to identify projects with, in most cases, a projected economic rate of return (ERR) greater than 10 percent, and to ensure that MCC's projects achieve growth and reduce poverty. The average estimated ERR over the life of the investment is 16 percent.
Monitors and tracks progress through the life of the compact, making adjustments to programs as needed.
Emphasizes outcome measurement to be able to assess how and if projects boost living standards for beneficiaries.
Draws lessons from rigorous evaluations conducted by independent experts.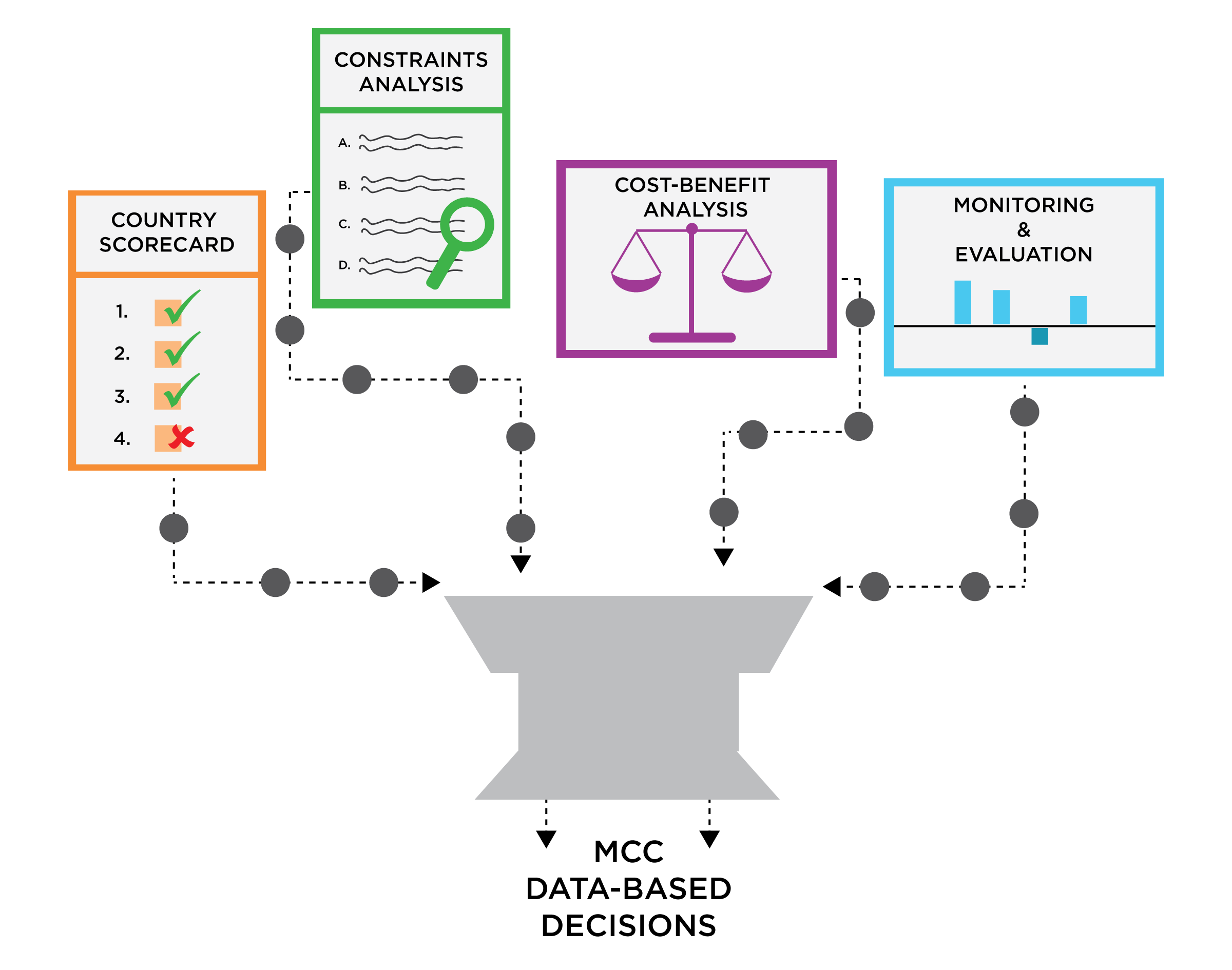 Because of this rigorous tracking, MCC has evidence of where projects are meeting or exceeding outcome targets—incomes, employment, productivity, and reduced costs–and where they are not; and MCC is committed to sharing these results publicly. This evidence informs and shapes future project design and decisions. In response to early results, MCC has:
Improved its tools with a more consistent approach to constraints analyses, beneficiary and gender analyses, and use of common indicators. Used time between when a compact is signed and when it enters into force (when the five-year clock starts) more effectively to work with country partners to set up implementation and procurement systems and hire staff.
Developed standards to ensure that programs are designed to show measurable results, and established an evaluation review and management process that involves MCC and country stakeholders, and fosters accountability and learning at all stages of the project cycle.
Shared learning through Principles into Practice papers on results and evaluations, and summarized findings in a public evaluation catalog.
Lessons Learned
MCC practices what it preaches on transparency and accountability. Through self-assessment, MCC has moved to translate setbacks into adaptation and better approaches. A few examples:
Data-driven resource allocation. A strong data-driven analytical and measurement framework is essential for choosing the right sectors and projects. Project selection in early compacts was suboptimal and inefficient without this framework, as valuable time was spent assessing long country wish lists lacking an underpinning in economic analysis.
Country-led design and implementation. Building country implementation capacity needs to be an early focus, and adequately resourced, in the compact process. Early compacts invested too little in country capacity, in some cases with weak results. Implementation capacity needs to include both technical competence and the ability to mobilize decision-making at the political level. This capacity is viewed and assessed as part of the governance outcome of the compact.
Managing costs. Insufficient early-stage investment in project preparation and risk mitigation was a principal reason for weak project delivery and cost overruns. Later compacts explicitly corrected this problem.
Leveraging the private sector. In the early years, MCC did not deploy its grants strategically and catalytically enough to mobilize private investment. A more systematic focus on private investment has confirmed that high leverage is achievable.
Creating systemic impact. A sharp and deep focus on one or two sectors enables greater systemic and sustainable impact. Early compacts spread MCC resources thinly across too many activities, limiting their scale, impact, and sustainability.
The New Landscape of Poverty and Development
The landscape of poverty and development has changed considerably since 2004:
More inclusive growth leads to faster, more sustained growth.

Researchers have found evidence that high inequality is bad for growth. 5 Research also shows disproportionate poverty reduction gains from reaching women 6 and marginalized populations 7 .

Regional integration has been a proven accelerator of growth and poverty reduction.

There is clear evidence of sustained benefits from regional integration in East Asia.

The geographic distribution of poverty is changing.

Currently, the largest numbers of poor live in marginalized pockets in middle income countries. Over time, poverty will increasingly be concentrated in fragile and conflict-affected states.

For countries with high inequality, measuring poverty using average per capita incomes can obscure important information.

Average income growth does not show the degree to which growth is shared by those at the bottom of the income distribution.

Decentralization is a growing trend in many poor countries.

Responsibility for delivery of public services and infrastructure is increasingly being devolved to local governments. More local control can improve accountability and resource allocation and create islands of success with demonstration effects.
For poor countries with weak central governments, functioning local systems can help fill the governance vacuum.

Private firms and private financial flows increasingly drive development as well as growth.

Donor funds are not enough to meet infrastructure financing needs in developing countries. The private sector is a key player in funding, building, and managing infrastructure and the provision of social services.
Private corporations are building shared value business models that target the poor as consumers and producers.
Private investors searching for yield are willing to go to frontier markets.
A growing class of private impact investors seeks both financial and social returns.
Private capital and remittance flows dwarf official aid flows.

Nontraditional donors are moving center stage as development actors.

A number of private foundations and new emerging market donors are now development leaders.

Governments have greater capacity to self-fund development.

Domestic resource mobilization in low-income countries has quadrupled between 2002-2012, and many countries regard improving the efficiency of public investment as a key development priority.

Technological innovations make it possible to reach, serve, and empower the poor.

Examples include mobile phone technology, internet and broadband access, solar energy technology, nano- and mini-power and water grids, open data platforms, big data analysis, social networks, e-commerce, e-learning, and geospatial data tools.

Innovations in development finance tools enhance accountability, attract private funders.

Outcomes-based funding, crowdfunding platforms, and impact investment assets are examples of investment options offering opportunities to private actors with development interests.

The climate change and poverty reduction agendas are converging.

The poor and poor countries are on the front lines of climate change impact. Strategies for climate change mitigation/adaptation and poverty reduction are more complementary than conflicting.
Implications for MCC
These lessons and new evidence on poverty and development present important implications for MCC:
MCC should work to expand gains from its poverty reduction model.  This means: (a) identifying and supporting strategies for accelerating growth that are shaped by the latest and best evidence, and (b) helping the poor, women, and marginalized groups participate more in the benefits. The two objectives should be mutually reinforcing.
Working with Congress, MCC should review its statutory country income eligibility criterion in order to assess whether it is using the best data available to identify high-poverty countries.
MCC should aim to help governments sustain and expand the benefits of compacts through supporting reforms and better governance systems that outlive the five-year compacts.
MCC can help partner countries reap greater growth gains by supporting their work to integrate regional markets and by investing its own resources on a regional basis.
MCC needs to work more systematically to build local governance systems—both to reach the poor and to help countries that want to build strong decentralized governance.
MCC can do more to engage and partner with the private sector as a critical source of finance, ideas, commercially viable business models, data-driven decision-making, and scaling capacity.
MCC must remain an innovation leader and help governments and the private sector deploy innovations in bridging the digital access divide, technology, data, and business solutions that strengthen development effectiveness, accelerate growth, and connect the poor to opportunity.
MCC must remain a leader in gender integration and inclusive growth, helping countries realize sustainable economic gains driven by greater gender and social inclusion.


MCC should approach climate change in ways that advance the mission of poverty reduction through growth, helping countries become more resilient and manage climate risks, as well as seizing sustainable growth opportunities that reach and benefit the poor.
MCC needs to ensure that it has the institutional strength and capacity and high caliber workforce needed to drive innovation in its operations and broaden its impact, as well as the knowledge management platforms necessary to share learning internally and externally.
New Strategic Directions
MCC's experience and record strongly affirm that the core features of the mission and model should not change.
MCC's successes have been firmly rooted in the focus on poverty reduction through growth, good policy and governance, country ownership, data and analysis, strong results measurement, and transparency and accountability. Over time, MCC has found effective ways to address early challenges and make the model work in practice as well as in theory.
The focus going forward should be to reinforce and deepen the model and expand its impact and reach, rather than to change or weaken its core attributes.
This means:
strengthening economic analysis,
looking for better data for identifying high poverty countries,
focusing on systemic and sustained impact,
enhancing how the agency tracks and reports results,
harnessing the benefits of regional integration for growth and poverty reduction,
strengthening local governance to improve service delivery,
forming more strategic and catalytic partnerships with the private sector and public donors,
building in additional reform incentives,
strengthening gender integration and social inclusion throughout analysis, design and implementation,
investing more in learning feedback loops, and
investing in MCC's own capacity and staff.
Goal 1: Opportunities
Help countries choose evidence-based priorities in growth and poverty reduction strategies that reflect new learning and new opportunities.
Helping countries set and pursue practical and specific priorities for accelerating growth has proven one of the most valued MCC roles. Now countries seek better growth quality, which includes better poverty reduction returns, more inclusion, and more sustainable growth opportunities for the poor. MCC will deepen analytical support at the front end of compacts, including through tools for promoting inclusive growth; build partnerships around constraints to growth analysis results to engage others in advancing evidence-based priorities; and continue to emphasize strong governance and results.
Priority Actions
Reinforce focus in compacts on critical growth-promoting reforms and on governance systems that mobilize and allocate resources wisely and execute programs effectively.
Deepen constraints analysis to better assess how growth constraints impact women and marginalized groups.
Broaden economic analysis to incorporate regional integration opportunities for accelerating growth.
Build partnerships around constraints analysis results—attracting public and private donors to tackle the most binding constraints to growth and projects which exceed MCC funding capabilities and better leverage the effectiveness of the distinctive implementation model.
Integrate more beneficiary-specific data and analysis into estimates of economic rates of return and project selection and design to boost gains for the poor and women and to foster more inclusive growth.
Seek more feedback post-compact at the beneficiary level as part of results measurement and learning.
Strengthen integration of environmental and social considerations in selection of poverty reduction strategies to manage risks, enhance broader benefits and promote sustainability.
Systematically integrate assessments of climate change risks and opportunities into all projects and build sustainable growth opportunities for the poor into compacts.
Goal 2: Incentives
Strengthen reform incentives and accountability.
MCC's selection criteria and ability to combine policy and project discussions have helped motivate countries to undertake difficult reforms. To make better use of this advantage, MCC should focus more on reforms with greater systemic impact.
Priority Actions
Calibrate MCC's reform role to meet countries' distinct needs and capacities, recognizing that MCC works in a wide variety of countries ranging from vulnerable, reforming states to emerging markets.
Work with countries and partners to prioritize reforms that sustain and expand benefits beyond compact projects.
Help governments imbed improvements in standards, practices, and service delivery in country systems to build accountable national and local institutions that strengthen the citizen-state social contract.
Ensure that reforms prioritize financial and institutional sustainability, with attention to gender and social equity.
Enhance programmatic focus on fighting corruption to address identified binding constraints to growth and root causes.
Strengthen the threshold program as a tool for promoting reform and accelerating the MCC Effect.
Deploy innovative tools for tightly linking funding to outcomes for both the public and private sector.
Use new systems and technologies that directly engage beneficiaries and other stakeholders for design and feedback on impact.
Goal 3: Leverage
Broaden and deepen public and private partnerships for more impact and leverage.
MCC can increase returns on its investments by deepening engagement with the right countries, taking the model to new high-poverty areas, and helping countries collaborate on building dynamic regional markets.
MCC should focus more systematically on using the full range of its robust toolkit to build new market opportunities in frontier economies and crowd in private investors.
Priority Actions—Public
Deepen partnerships with African governments and develop new partnerships in South Asia.
Develop regional, multi-country investment approaches that maximize economic impact.
Pursue high-impact investments that reach the poor and strengthen local governance, including through subnational partnerships.
Collaborate systematically with other USG agencies to create more synergies and boost collective returns.
Develop partnerships with other public donors to expand the scale and impact of MCC projects.
Priority Actions—Private
Target policy reforms and solutions to market failures that open up private sector market opportunities.
Build bankable project pipelines by investing in early project preparation.
Help countries design and implement public-private partnerships with the highest returns.
Fill financing gaps and deploy risk-mitigating tools to unlock private investment in frontier markets and achieve more leverage with grant funding.
Build strategic partnerships with foundations, corporations, and investors that share MCC goals and values.
Engage U.S. companies on business opportunities generated by compacts.
Goal 4: Measurement
Lead on data and results measurement, learning, transparency, and development effectiveness
MCC should take its results and data leadership to the next level by helping others build data-driven decision-making systems; better measuring systemic impact; incorporating and improving gender data; investing more in knowledge feedback; and committing to scaling evidence-based development innovations.
Priority Actions
Explore new data sources for more accurately identifying countries with high poverty rates.
Build out the MCC results framework to better assess systemic impact, track gender and social inclusion goals, performance on institutional goals, and efficiency.
Invest more in knowledge management systems that systematically share and deploy learning internally and externally.
Share innovations in data-driven decision-making across the development community.
Target resources for promoting and scaling proven innovations where conventional development solutions are failing.
Goal 5: World-Class
Maximize internal efficiency and productivity. Maintain and motivate a world class, high functioning staff
After 12 years, like any firm that has moved beyond start-up and the first phase of growth, MCC needs to invest in institutional strength, including a business culture of dynamism, strong and flexible management systems, and exceptional human capital.
Priority Actions
Design better compacts, faster through systems changes directed at stronger outcomes for cost, time, and quality.
Invest more in the rapid start-up, strong performance, and sustainability of local partner implementers.
Empower and motivate staff through support for bottom-up innovation and collaboration.
Support country teams by strengthening and streamlining managerial oversight and better defining roles, responsibilities, and accountability.
Integrate and strengthen systems for financial management, contracting, results, knowledge management, and human resources to boost productivity, optimize resource allocation, and enhance decision making.
Adapt policies for staffing and training to better meet MCC's workload needs and distinctive human capital needs.