Highlights of MCC's Infrastructure Investments Around the World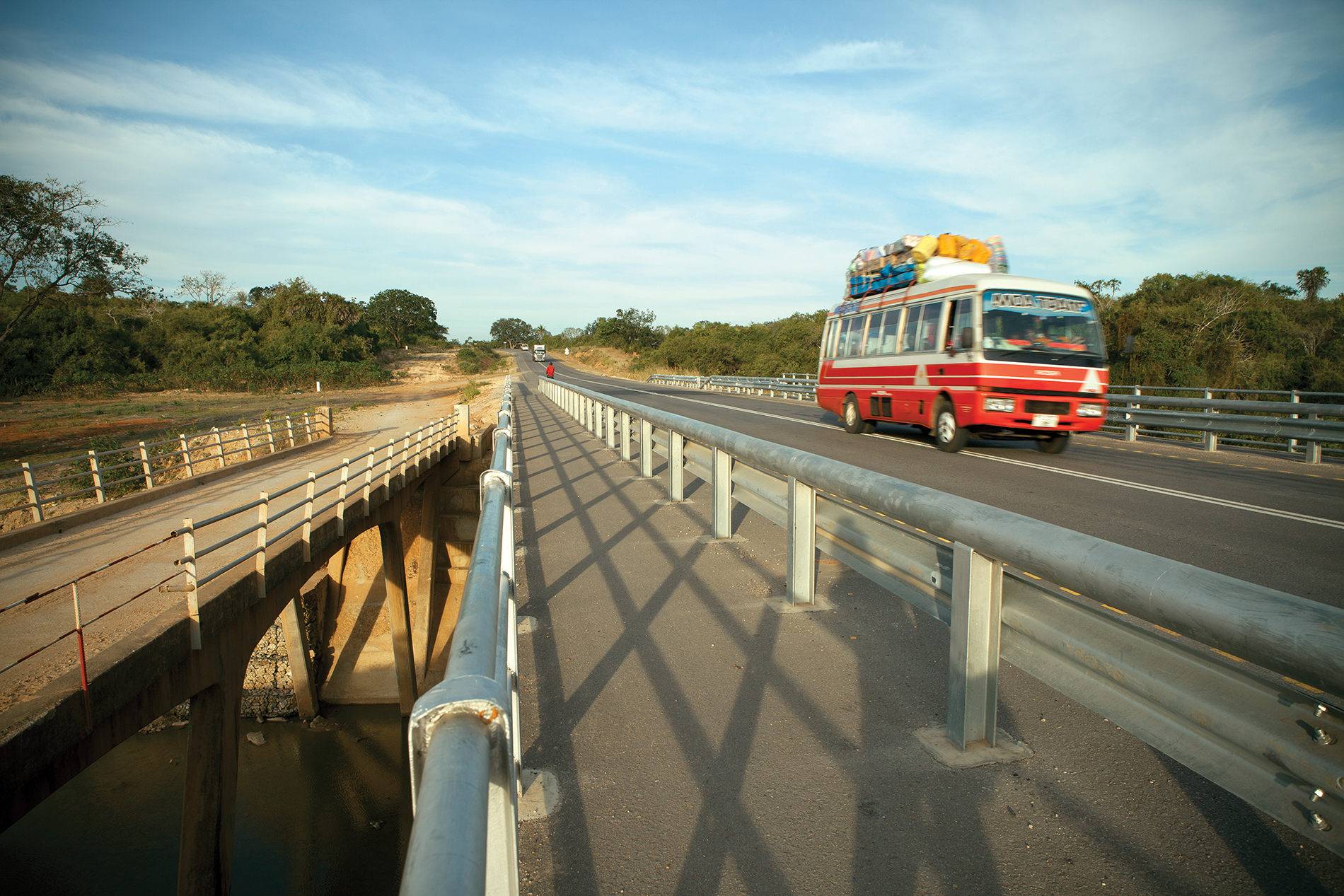 Port of Cotonou, Benin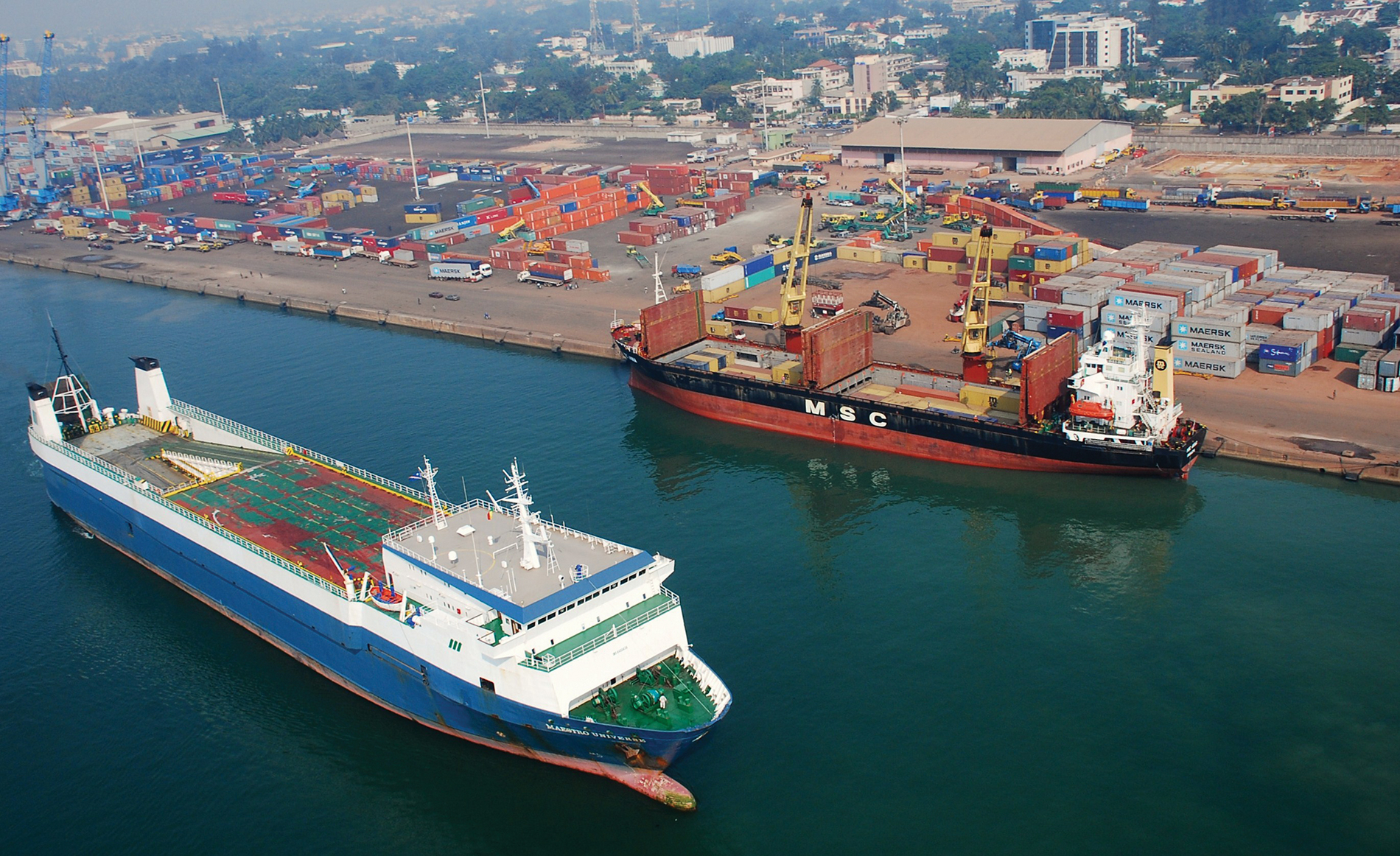 The Port of Cotonou is a key trading hub for West Africa, including Nigeria and Niger, and is the driver of economic growth in Benin. However, high shipping costs, low efficiency and limited facilities prevented the Port of Cotonou from attracting larger-scale imports and investments, which affected Benin's competitiveness as a springboard to neighboring countries. MCC's $188.5 million Access to Markets Project improved the port's security, expanded its capacity, enhanced intra-port traffic flow, and invested in cost-reduction measures—all of which helped create a more modern facility prepared for increased movement of goods.
MCC financed the addition of 600 meters of ship berthing space to the port's new south wharf to be used in a new container terminal. The compact required that this terminal be tendered in a transparent concession process. The tender resulted in selecting an international terminal operator who committed to invest more than $250 million in equipment and civil works over the life of the concession. In 2013, this transaction was named one of the top 40 public-private partnership projects by the Infrastructure Journal and the International Finance Corporation. The Access to Markets Project also included investments to install more efficient operating facilities, a fire station, expanded interior road and rail systems, security facilities, and an extended sand-stopping jetty.
Zanzibar submarine cable, Tanzania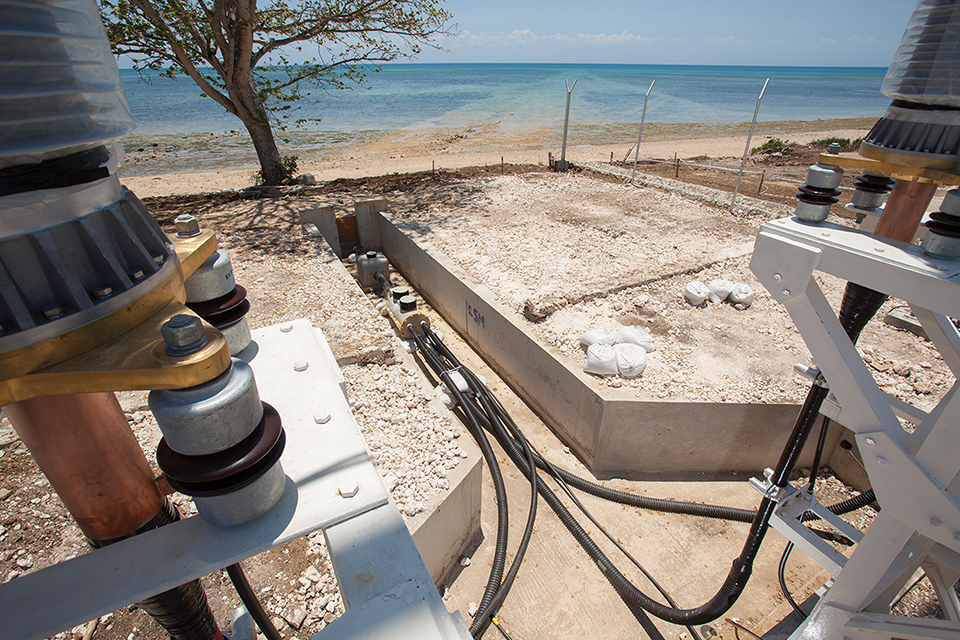 Before MCC's investments, power demands in Zanzibar far surpassed the electric utility's capacity, subjecting the island to rolling blackouts each day. MCC's Energy Sector Project in Tanzania financed the installation of a 100-megawatt submarine transmission cable that connects the island to the mainland's electric grid. MCC is also installing a new control station and switchyard on Zanzibar, as well as 22 kilometers of distribution lines on the island—all with the aim of providing an improved source of electricity that will benefit the Zanzibari people and attract outside investment.
The 100-megawatt submarine cable will help eliminate the rolling blackouts and power surges that have become regular occurrences in Zanzibar. The cable includes a fiber-optic component that will improve the island's Internet access.
After MCC's investments, the island's utility will be able to handle up to 250,000 customers—almost double its previous capacity. "With this project, the capacity will be there for the present and for the future," said Thabit Salum, the MCC project coordinator with the Zanzibar Electricity Corporation.
Nacala Dam, Mozambique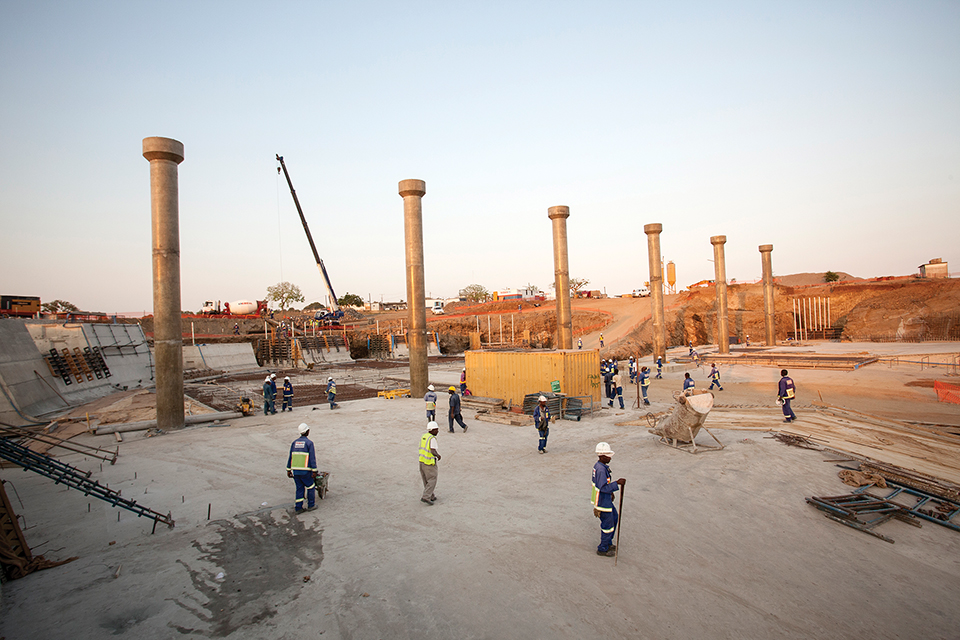 Nacala is the epicenter of northern Mozambique's booming economic growth, and businesses looking to expand into the region require a reliable source of water. MCC contributes to this growth by providing access to a more secure water supply network by, among other projects, rehabilitating and expanding the 17-meter dam on the Muecula River.
The MCC-financed dam expansion will raise it to 19 meters. The dam's storage capacity will increase from 4.2 million to 6.6 million cubic meters.
As Nacala grows, so does the demand for water from domestic and commercial customers. As the demand for water grows, MCC's investments will help provide this crucial element for the city's future.
Botsabelo Health Complex, Lesotho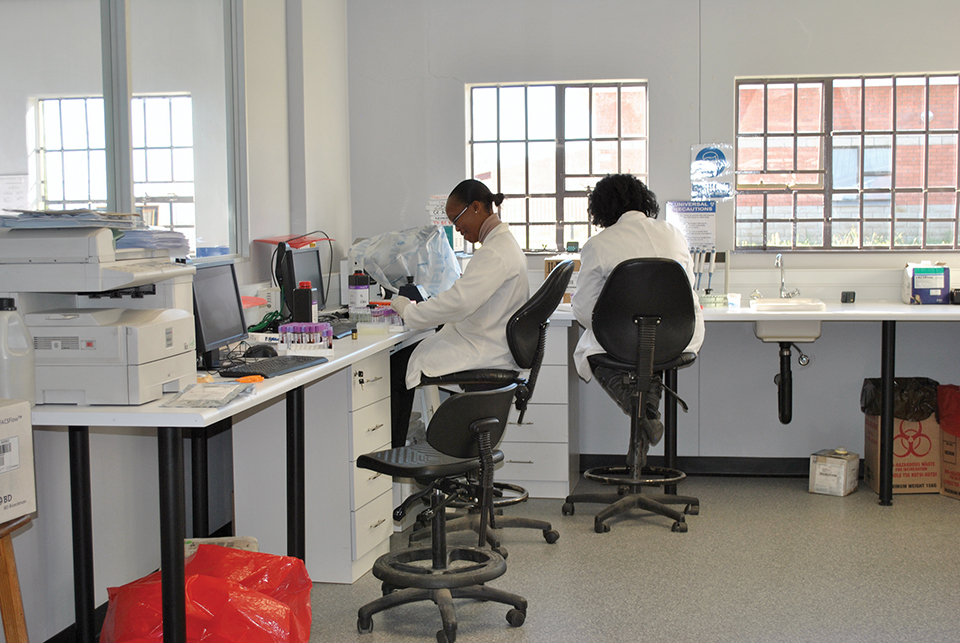 Almost one-fourth of all Basotho adults are HIV positive, one of the highest rates in the world. The population also suffers from poor maternal health, tuberculosis and other diseases—all of which harm the country's productivity and economy.
To address these concerns, MCC built the Botsabelo Health Complex in Lesotho that includes the Lesotho Blood Transfusion Services Center, the National Reference Laboratory, student dormitories, and staff housing. The complex is part of the compact's Health Sector Project that is designed to mitigate the negative economic impacts of poor maternal health, HIV/AIDS, tuberculosis, and other diseases by substantially strengthening Lesotho's health care infrastructure and human resources for health capacity.
The Lesotho Blood Transfusion Services Center provides a dedicated central facility for collecting and processing blood to supply nearby hospitals. The country's former blood transfusion center was too small; it lacked proper equipment and operated from a rented property in Maseru that was not designed to provide transfusion services.
The National Reference Laboratory's improved facilities will be critical in Lesotho's fight against HIV/AIDS and tuberculosis.
MCC built dormitories for 120 students and six staff residences for the National Health Training College. Before construction, most students sought accommodations in nearby villages—resulting in long commutes and limiting the time they can use library facilities and engage in academic discussions after class.
Secondary national roads, the Philippines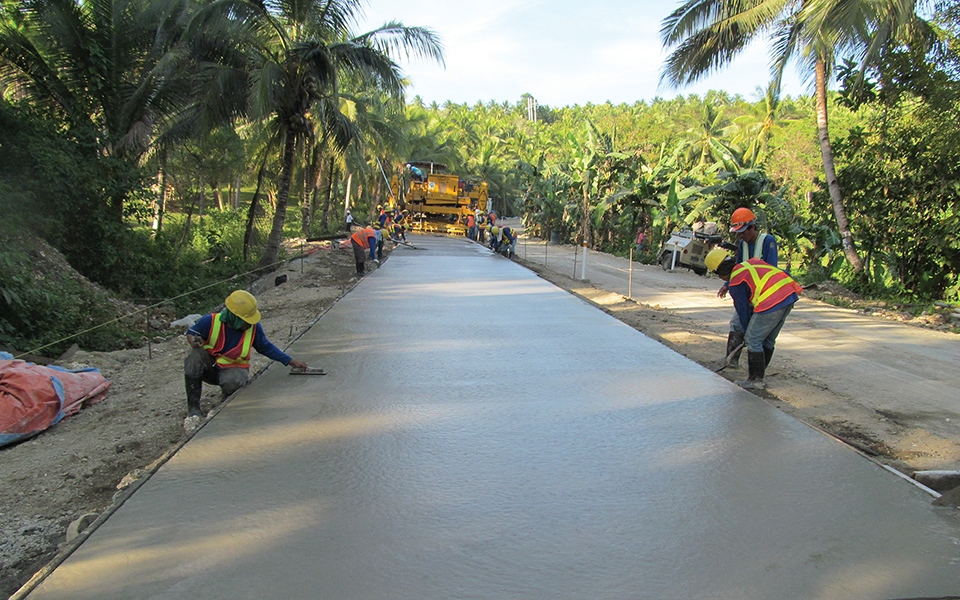 MCC is rehabilitating 220 kilometers of roads in Samar and Eastern Samar provinces in the Philippines—among the country's poorest regions. Without dependable roads, local residents and businesses face high vehicle operating costs and lack quick access to basic community services. The project incorporates enhanced safety measures, including paved shoulders, construction of sidewalks and curbs in areas of high pedestrian traffic and use of road narrowing, median islands and traffic humps to slow traffic speeds. The project also promotes gender equality by jointly compensating spouses within a household in the event that families are resettled, emphasizing economic opportunities for women through jobs in construction and pursuing an anti-human trafficking campaign focused on the communities surrounding the roads.
Roads—like this section in Barangay Pequit, Paranas—are being built to international standards and include measures to protect against extreme rainfall and typhoon-related hazards. Previously, the roads suffered from these climatic conditions, limiting the year-round movement of people and goods.
The Wright-Taft Road is part of a 3,000-kilometer network evaluated by the International Road Assessment Programme (iRAP) to improve road safety in the Philippines. MCC spearheaded a safety initiative that included the Department of Public Works and Highways, iRAP and the project-design team; this newly constructed section shows the typical roadway clear zone that is part of the safety program.
Wastewater network and treatment, Jordan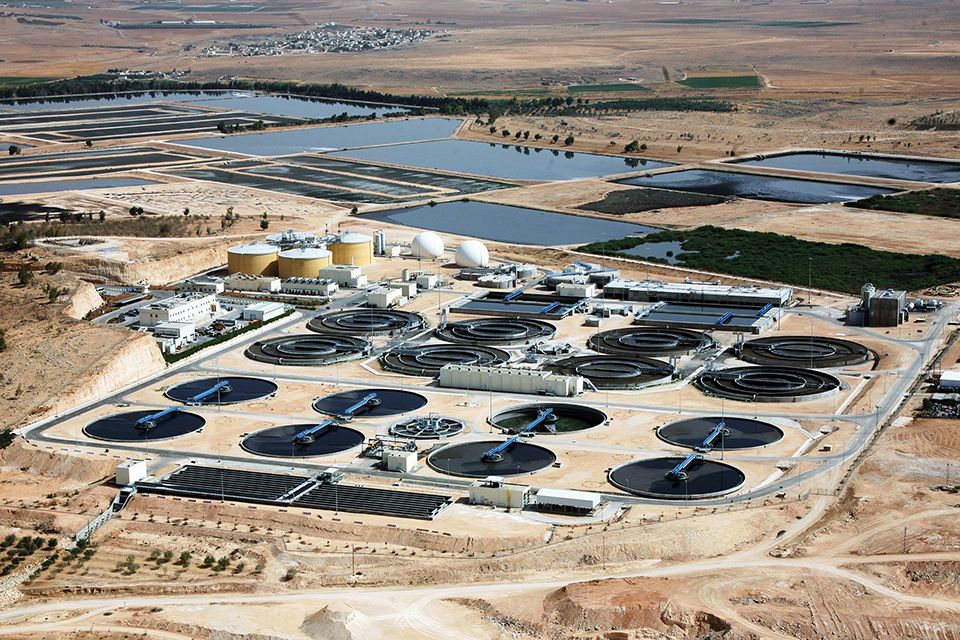 Severe water scarcity impacts every aspect of daily life in Jordan. MCC is rehabilitating and upgrading main sewer lines that are nearing full capacity and extending service to households who are not currently connected to the sewer network in Zarqa, the third largest city in Jordan. This will improve wastewater services, prevent potentially harmful overflows of raw sewage and capture additional quantities of wastewater for treatment and eventual reuse in agriculture downstream in the Jordan Valley.
MCC is replacing or rehabilitating up to 29 kilometers of undersized trunk lines and expanding sewers by up to 140 kilometers in the neighborhoods of east Zarqa and west Zarqa, both of which lack proper sewer connections.
Through a public-private partnership, MCC is assisting the expansion of the As-Samra wastewater treatment plant to meet the needs of Amman and Zarqa through 2025. The $223 million As-Samra expansion and refinancing is comprised of $93 million in grant funding from MCC, $20 million from the Government of Jordan and $110 million from private debt and equity sources. The project is financed on a build-operate-transfer basis whereby a private concessionaire will manage and operate the facility for 25 years.
Community infrastructure, the Philippines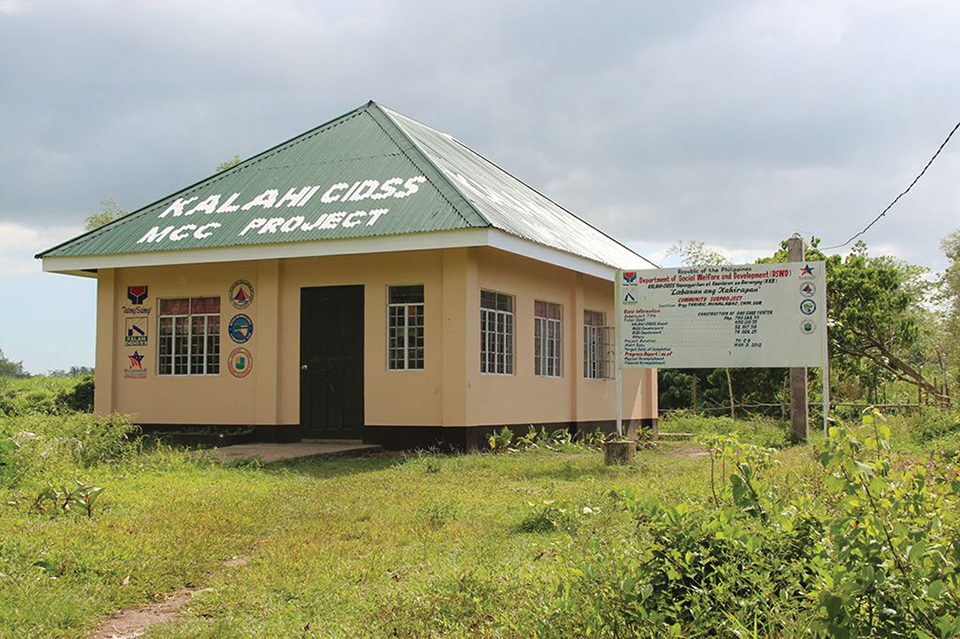 MCC's Kalahi-CIDSS Project in the Philippines aims to improve lives in rural areas through small-scale, community-driven development projects, targeting communities where poverty exceeds the national average. This involves directly providing infrastructure and services associated with community-selected and managed projects, strengthening community participation in development and governance activities at the village and municipal levels and improving the local government's responsiveness to community needs.
Health clinics—like this one in the province of Leyte in the Eastern Visayas region—are just one way communities are choosing to invest their project grants. Other communities are building schools, roads, foot bridges, and water supply and drainage systems.
Kalahi-CIDSS benefits from partnerships forged among community members who welcome small-scale infrastructure, like this daycare center in the province of Camarines Sur in the Bicol region, national-level stakeholders like the Department of Social Welfare and Development and development partners like the World Bank and the Asian Development Bank.
Highway and secondary roads, Honduras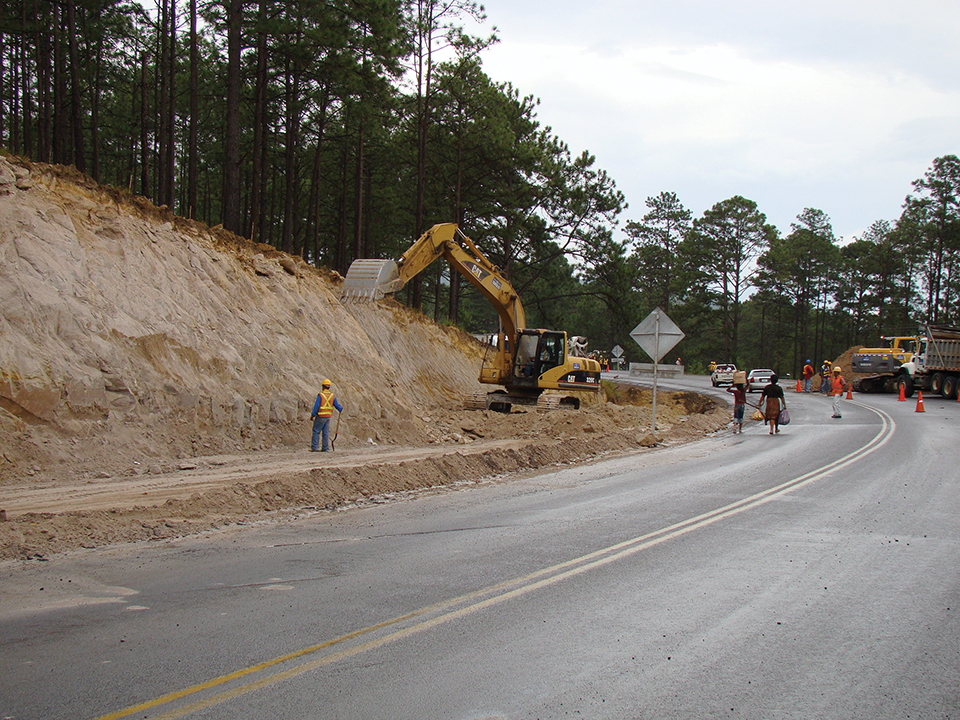 In Honduras, MCC upgraded critical road segments on the CA-5 highway, the country's main logistical route running north from the capital of Tegucigalpa to San Pedro Sula and the port of Puerto Cortés. The project also upgraded three secondary roads and improved 33 rural roads. These roads will bring more than 1 million people closer to markets, social services and economic opportunities. They will also lower transportation costs by reducing transportation times and vehicle repair costs, freeing up resources to be productively invested elsewhere in Honduras.
MCC supported efforts by the Government of Honduras to develop legislation to empower Fondo Vial, the national road maintenance authority, to better address road maintenance issues, primarily by making it the responsible entity for weight control. Additionally, the Government of Honduras increased its road maintenance budget from $37 million in 2005 progressively to $64 million in 2010 by the end of the compact, emphasizing the importance of protecting the investments made in the national road network.
Samtskhe-Javakheti roads, Georgia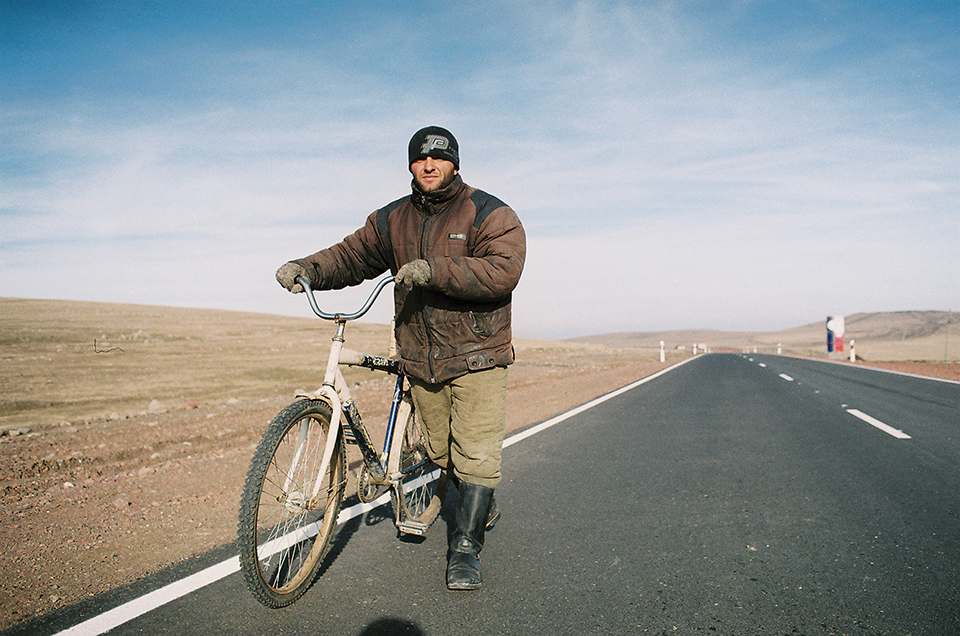 The Samtskhe–Javakheti region is known for its dairy products and famed potatoes from the black soils of the high mountain plateaus. Although the region is quite close to the capital with a large potential for trading and tourism, travel along the main road had been painfully slow. MCC improved more than 220 kilometers of main roads traversing the region, which is improving access to markets to support economic growth. The construction connected an under-served agricultural corridor in the country's southwest to markets in Armenia, Turkey and central Georgia.
Average travel time along the project's 220 kilometers of roads dropped from more than eight hours to under three hours after MCC's investments.
Irrigation, Armenia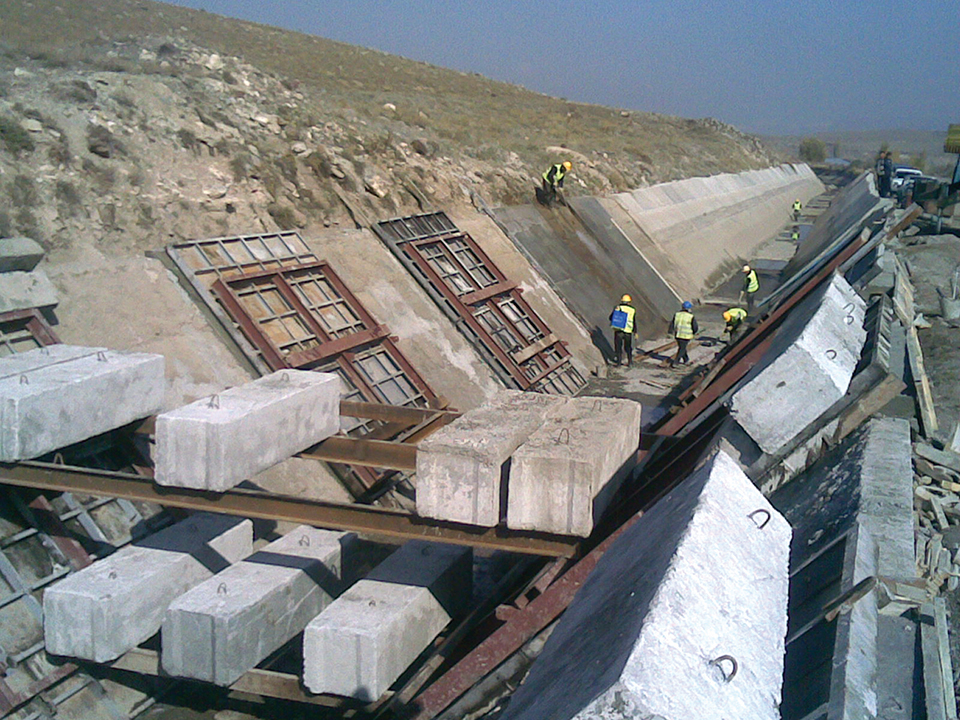 Armenia's agricultural productivity and profitability were constrained by dilapidated irrigation infrastructure and an outdated system characterized by water losses, inefficient operations and high costs of electric pumping. MCC refurbished vital irrigation infrastructure to provide the rural population with a more reliable supply of irrigation water, increase available farmland and reduce the cost of operating irrigation systems. MCC's investments represented the single largest grant investment in the country's irrigation infrastructure in the past 30 years.
The compact's Irrigation Infrastructure Activity improved 780 kilometers of irrigation canals, providing access to reliable irrigation for over 420,000 farmers, 40 percent of the rural population.
Over the next 20 years, irrigation infrastructure improvements will result in 9,000 hectares of newly irrigated land, more reliable water supply for more than 38,000 hectares of currently irrigated land and improved drainage for about 10,000 hectares.
Northern Transnational Highway and community infrastructure, El Salvador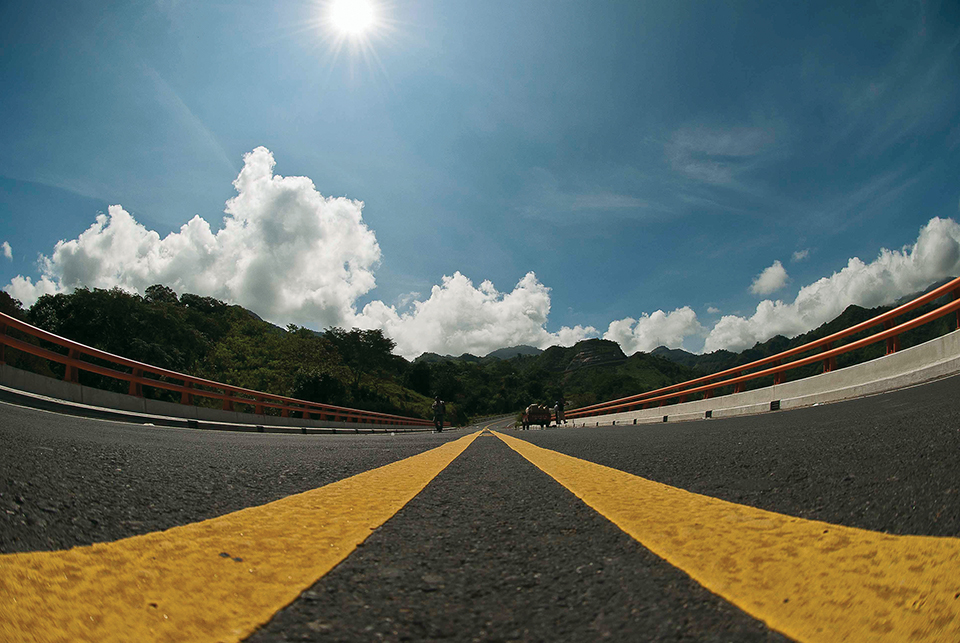 El Salvador's Northern Zone suffered disproportionately during the country's civil war. The Northern Zone was considered a forgotten area, largely cut off from the rest of the country. This changed when MCC invested to construct approximately 223 kilometers of the Northern Transnational Highway (left). Various impressive bridges were constructed to ensure year-round connectivity throughout the region. Among them is the Nombre de Jesus Bridge, which passes 27 meters above the country's Lempa River.
The rural electric grid extension and household connections project increased service coverage in the Northern Zone from 78 percent in 2007 to 90 percent in 2012, connecting more than 36,000 households. This $35 million component was a public-private partnership, with 85 percent funded by MCC and 15 percent by the distributer, a U.S.-based energy conglomerate.
About $17 million of MCC funds were invested to increase access to basic water and sanitation for households in the Northern Zone from 79 percent in 2007 to 86 percent in 2011. A total of about 278 kilometers of pipes were installed, significantly reducing the cost of water for Salvadorans.
About 39 kilometers of community roads and many small bridges were built with about $11.5 million of MCC funds. This reduced transportation time by 60 percent to very poor communities, many of which had been disconnected previously.