Technical and Vocational Education Training: Key Nexus for Corporate Partnership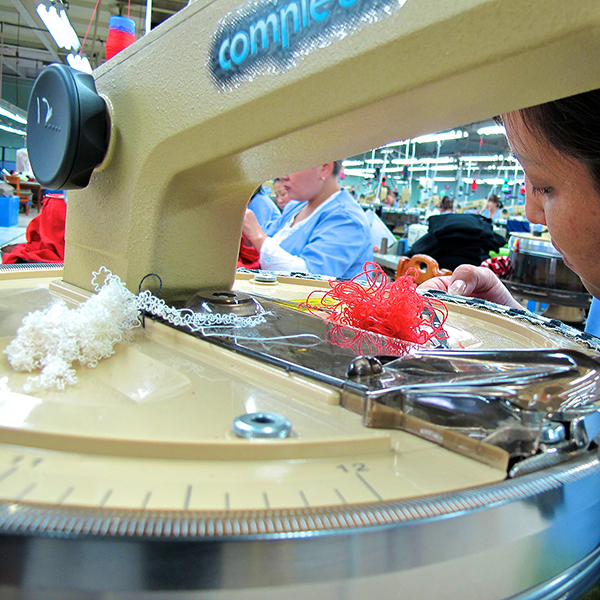 Abstract
A shortage of skilled, productive workers and a mismatch between the types of skills training offered and the skills needed by industry are commonly identified constraints that limit investment and economic growth in MCC partner countries. As such, technical and vocational education and training (TVET) is often an area where MCC invests since it has a direct impact on incomes and economic growth. TVET also is a natural area for partnerships with businesses to increase the impact and sustainability of MCC's efforts.
Young people make up nearly half of the global unemployed and represent the largest youth population in the history of the world, in both absolute and relative numbers. According to the World Bank's World Development Report, 1.3 billion 15- to 30-year-old people now live in the developing world. As these young people begin to enter the job market, it is vital that they are equipped with the skills needed by the marketplace so  they can take advantage of employment opportunities that will help reduce poverty and  lead to economic growth.
In developing countries, re-training to meet new employment opportunities is also critical. Emerging markets the world over require skilled workers for new jobs created by these growing economies. The shortage of skills in Africa, for example, permeates nearly all skill levels and could worsen as the region's economy grows over the next two decades.
Technical and vocational education and training (TVET) is critical for initial skills development and for re-skilling. TVET promotes self-reliance, widens opportunities for people to find a job that fits their talents and preferences and helps them get decent work and a fair income.
Globally, TVET has received renewed attention as a tool to reduce poverty, grow economies and contribute toward sustainable development. As part of this movement, the Obama Administration launched Skills for America's Future in October 2010, an initiative to improve industry partnerships with community colleges to ensure that American community college students are gaining the skills and knowledge they need to be successful in the workforce. 
Many modern TVET systems now see their role as developing workforce capability rather than just offering pre-employment training. TVET systems such as those in Australia, Germany and Singapore focus on skills required for jobs that, in turn, are in demand in the economy. In these systems, TVET is seen as an end in itself that allows people to gain skills to enter the workforce or to change their roles within the workforce. In all these systems, TVET is seen as a partnership among industry, business and governments. In developing TVET systems, designing and operationalizing these industry/TVET partnerships are critical.
Since 2004, MCC has invested approximately $454 million in education projects in nine countries. These projects have included general education from elementary to advanced levels, as well as non-formal basic literacy instruction. MCC's investments have covered a broad range of activities and interventions, including instructional tools and technology, teacher training and pedagogical enhancements and system restructuring. MCC programs have also targeted under-privileged economic or social sub-groups in specific countries.
Approximately $132 million—or 29 percent of the total amount invested in MCC education projects—has been for TVET programs to develop workforce capacity in order to increase productivity and private investment and to reduce unemployment and poverty. The economic logic of these investments is to improve industry productivity by providing the market with key skills it most needs and improve the ability of graduates of market-relevant TVET programs to find jobs and earn higher wages. Both increased firm productivity and increased graduate earnings lead to economic growth and reduced poverty.
Workforce development is a common interest that the public and private sectors both share, so MCC seeks to invest alongside private capital and host governments in TVET projects. To determine how best to develop these partnerships, MCC consults with local employers (or prospective employers) and analyzes the local business environment to identify skill gaps and unmet demand. Companies benefit from these partnerships by, among other things, leveraging their own investment in the TVET arena, gaining access to needed skilled workers and having a stronger voice in the host country's education system. These partnerships also help MCC and the host country to identify and develop skills in highest demand, leverage MCC funding to maximize its impact and sustain investment results over time. 
MCC TVET programs leverage the experience and resources of businesses to help MCC and the partner country improve linkages between market-demanded skills and the development of a workforce with the technical skills relevant to the local and national economies. In some cases, MCC strengthens sector policy to support industry engagement with the aim of creating an environment conducive to public-private partnership. This includes paying attention to internationally-accepted good practices in industry engagement, including industry advisory boards, improved labor market information, student career counseling, student tracer studies and occupational standards based on competencies that respond to labor market needs, and accounting for social and gender issues in the design of TVET programs.
Brief survey of MCC TVET programs
MCC TVET programs take a number of different forms, depending on the nature of the overall compact investment goals and local market conditions.
In Morocco, MCC's TVET program was undertaken to provide formal training not available locally and that was necessary to support and sustain larger compact goals. The program supported the Moroccan TVET system by focusing investment on key artisan trades (leather, wood, metal, pottery, and textiles) whose products are in demand in the national, export and tourist markets. Fifteen schools were renovated and equipped with facilities to teach students the skills needed by employers and the labor market. Competency-based curricula were developed with local industry groups, Chambres d'Artisanats and Moroccan artisans.  Faculty and school administrators were provided technical assistance in competency-based teaching, assessment, and results-based management, and the program piloted the country's first school-based career counseling centers.
In addition to putting into place structures for consulting with the private sector on competency-based curricula, professional development programs were launched in management, product marketing, production processes, technology applications, and workplace health and safety. A cadre of successful Moroccan artisans and companies peer-trained 15,000 men and women in small business during the compact, with additional funding support post-compact from the Government of Morocco.
In Namibia, a key compact investment objective is to enhance growth in rural areas where many poor tribal communities live. These communities have a wealth of rare wildlife and other natural resources on their communal lands. While such natural assets are attractive to the global adventure travel industry, these communities have limited capacity to develop eco-tourism operations that preserve and showcase these resources and accommodate tourists wanting to see them. To help generate these skills, MCC is providing grants to develop tourism lodge joint ventures with private lodge operators. These joint ventures provide jobs to community members and on-the-job training in needed skills.
Complementing this effort, MCC is improving the climate for developing skilled workers in Namibia by helping the country's National Training Authority design demand-led programs and funding a National Training Fund to ensure a financially viable TVET system.  MCC is also providing support to Regional Study and Resource Centers that place a wide range of technology, information resources and skills training at the doorstep of Namibia's most disadavantaged communities. IREX, the contractor that worked with MCC on developing the RSRCs, is now working with the government and using funding from the Gates Foundation to expand the centers and use them in innovative ways (e.g., to address reproductive health and gender-based violence).   
In Georgia, a wide range of industries lack sufficient workers with skills in key science, technology, engineering, and math (STEM) areas, limiting business productivity and investment. A principal compact objective is to improve the quality of STEM education by making strategic investments beginning at the early levels of general education as a way to increase lifetime earning potential. There is a particular focus on increasing the participation of women in STEM fields.
As part of this effort, MCC established a facility to make grants to public and private TVET providers so they can partner with industries and businesses to develop courses in specific skill areas that the market needs. In 2013, MCC conducted a "call for ideas" that attracted 128 proposals totaling $130 million from more than 85 potential private, public and other non-profit entities. Additionally, MCC is supporting the development of workforce capacity in Georgia by disseminating best practices, such as using industry advisory boards, industry staff and facilities in TVET programs and otherwise involving industry in the TVET teaching process.
In El Salvador, a shortage of skilled labor is a key factor that limits investment in the country's export sector and its competiveness in global markets. To address this problem, MCC funded the renovation of 20 technical schools, the development of demand-driven curricula, teacher training, and scholarships to deserving students to develop key skills to work in the country's growth industries.
In the second compact, MCC will fund a facility in El Salvador that will support workforce development programs developing skills that exporting companies need to improve their productivity and expand their businesses. At the policy level, MCC would support an integrated TVET governance system and the creation of a continuous assessment process for demand-led TVET. This would include support for standards for student and teacher certification, curriculum development, training provider accreditation, and efforts to facilitate labor mobility and job matching.
In Mongolia, the recently concluded compact was a successful and transformative MCC investment in TVET that used public-private partnerships (PPPS) as a key approach to reforming the system.  The success of the public-private partnerships is remarkable because Mongolia's historical Soviet influence left the country's TVET system with very little experience to engage with private enterprise. The absence of prior private sector engagement meant there was both a lack of understanding and trust with private enterprise. Putting together successful public-private partnerships meant starting a conversation and a process for building trust that would eventually lead to mutually beneficial and productive results for two partners that historically did not speak a "common language." Competitive grants that required matching funds from both schools and their industry partners were seen as a way to do this.
To drive forward the PPP concept locally, MCC established a facility to provide competitive grants to TVET institutions that partnered with local businesses to leverage private resources and know-how to improve skills development. Thirteen (13) schools established partnerships with 48 employers, who contributed an additional $750,000 to upgrade the learning environment, provide opportunities for teachers and students to improve their trade skills at industry sites and to develop competency-based curricula in specialized areas relevant to employers' needs. In total, the program engaged more than 100 major employers in establishing new skill standards, updating curricula in 28 trades, designing competency-based assessments, and expanding apprenticeship opportunities, industrial workshops and faculty-industry exchanges.
MCC helped the government move towards a modern, demand-driven TVET system through extensive reform of the policy and legal framework, a new labor market information and career guidance system, a quality assurance system, and quality improvements in six priority trades benefitting 50 vocational colleges and their students.  The new framework enabled schools to become financially sustainable, respond effectively to labor market demand and partner with key industry partners.    
Looking ahead
Because human capital can be a constraint to economic growth, it is likely that TVET will be a component of future compacts. In these projects, MCC will continue working with its partner countries to maximize impact by broadly addressing systemic issues as well as promoting  partnership with private companies and other entities who can  identify needs as well as help find  and fund solutions. TVET is a natural point of connection where the pursuit of public and private needs intersect.