Special Publication: Building the Future | December 2013
Message from the CEO: A Personal Perspective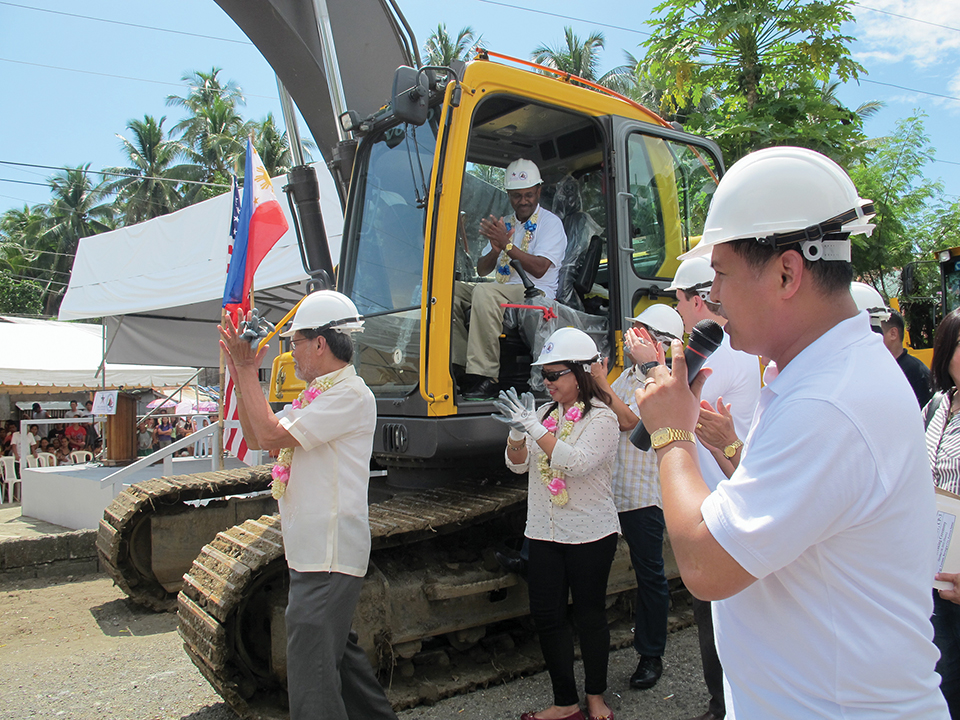 I have personally traveled the uneven road on the island of Samar in the Philippines, seen the broken irrigation canals in Armenia and stepped into an outdated health clinic in Lesotho. I have also surveyed the upgraded port in Benin and witnessed the installation of a submarine cable that is bringing dependable electricity to Zanzibar in Tanzania. These experiences in MCC partner countries affirm a shared reality: Infrastructure is critical in the fight against global poverty.
Since assuming my duties as MCC's chief executive officer in 2009, one of my key oversight duties has been assessing progress on major, MCC-funded infrastructure works. For a country to be competitive, it needs roads and airports to provide access to markets, power sources to fuel homes and businesses and reliable water to generate productivity. Investments in these areas are closing the infrastructure gap and providing our partners around the world with a greater ability to compete and prosper.
The majority of MCC-funded projects support infrastructure. This reflects the fact that infrastructure is often a binding constraint to the private-sector investment and growth that are essential for poverty reduction. We know that reliable infrastructure is key for trade and commerce, opening access to markets and stimulating economic development and growth. The entrepreneurs I have met in our partner countries want to invest in their businesses rather than incur the disproportionate costs of transportation or post-harvest losses, so they can boost productivity and create jobs. And when infrastructure is in place, getting to hospitals, schools or government offices for a range of purposes becomes part of the routine of a thriving society.
MCC and our partners understand the benefits of infrastructure for achieving our mission of poverty reduction through economic growth. In Africa, for example, we are enhancing the continent's ability to trade locally, regionally and internationally. This supports Africa's own development agenda. It also positions MCC to contribute in positive and substantial ways to the Obama Administration's strategy toward sub-Saharan Africa through integrated infrastructure projects that advance land security, food security, energy security, and water security.
MCC's efforts to reduce poverty through growth-enhancing investments in infrastructure encompass partnerships not just in Africa but also around the world. I am proud of the work MCC is doing and welcome the meaningful change we are bringing to the lives of people. So, I invite you to explore the pages that follow to discover the depth and breadth of MCC's global infrastructure investments and how we are building a lasting foundation for growth and prosperity.