Special Publication: Building the Future | December 2013
What Sets MCC's Infrastructure Investments Apart?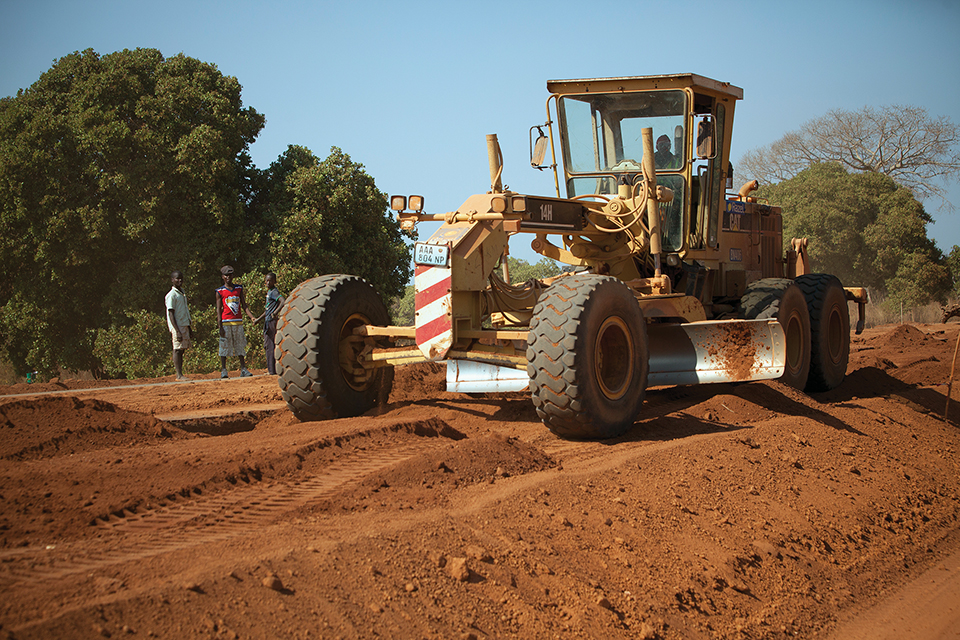 The importance of MCC's infrastructure investments
When partner countries worldwide work with MCC on identifying binding constraints to growth, the evidence often leads to infrastructure, both physical infrastructure needs and related policy and institutional reforms that enhance infrastructure's contribution to sustainable growth and poverty reduction. Among MCC's diverse portfolio of investments, infrastructure is one of the most visible signs of MCC's evidenced-based approach to development. Reliable roads, airports, seaports, irrigation canals, water and sanitation networks, electrical systems, schools, and health centers therefore become the very foundation for economic growth. Throughout Africa, Asia, the Middle East, Europe, and Latin America, MCC's partners have directed the majority of their MCC-funded programs to closing the infrastructure gap and creating the means for communities and citizens to meet local market opportunities and compete in a global economy. The efficient and effective movement of goods and services to markets; the pathways to obtain critical inputs, like water and electricity, for agricultural and industrial productivity and household well-being; and the ability to access education, training, health care, and other vital community services make infrastructure an indispensable factor for economic growth.
Empirical evidence confirms the impact of infrastructure development on economic growth and income distribution. A 2004 World Bank policy research working paper that relies on data from more than 100 countries from 1960 to 2000 reveals two findings:
Growth is positively affected by the stock of infrastructure assets.
Income inequality declines with higher infrastructure quantity and quality.
Recognizing this reality, partner countries have invested their MCC grants in a wide range of infrastructure projects. Thanks in large part to these MCC-funded investments, the United States has emerged as a key donor in global infrastructure construction for the first time in decades. Partner countries understand the importance of infrastructure investments to advancing three key objectives: economic and commercial growth, expanded agricultural productivity and greater social empowerment and inclusion.
Infrastructure is key for business and commercial development to succeed and for regional and international trade to flourish. In Tanzania, MCC invested in more than 300 kilometers of road and airport upgrades focused on commercial expansion and trade development. MCC-financed roads have improved linkages between western Tanzania and the rest of the country, as well as with Zambia. Upgrading the final unpaved road between Dar es Salaam and the Kenyan border created a firm regional link; and improvements to Mafia Island's airport will encourage trade and tourism by allowing larger planes to land.
Infrastructure is essential for food security, providing communities with both pathways to access and distribute crops and dependable linkages from farm to market to table. In Ghana, MCC funded the rehabilitation of a critical 14-kilometer stretch of the N-1 highway that accesses the international airport and port. More than 51,000 vehicles drive across the new stretch of highway daily, up from 27,737 before MCC's investments. This is helping Ghanaian farmers expedite the transport of their perishable, high-value horticultural exports by reducing travel time to shipping centers. Getting produce to market at the peak of quality and freshness maximizes returns.
Infrastructure is also vital for community development, paving reliable ways to access schools, hospitals, land administration offices, and the voting booth and making sure that when citizens get to these locations, the lights turn on and safe water and proper sanitation are available. Georgia's MCC investment funded the infrastructure resources to meet such needs through a road upgrade, regional infrastructure investment facility and critical repairs to the country's natural gas supply system. MCC's investment in Georgia has resulted in reduced travel time to Turkey and the more efficient transport of goods and people within the country, rehabilitated municipal water and sewage systems for clean water supplies and a stabilized natural gas transmission system that provides Georgians with a more reliable source of power for heating and lighting.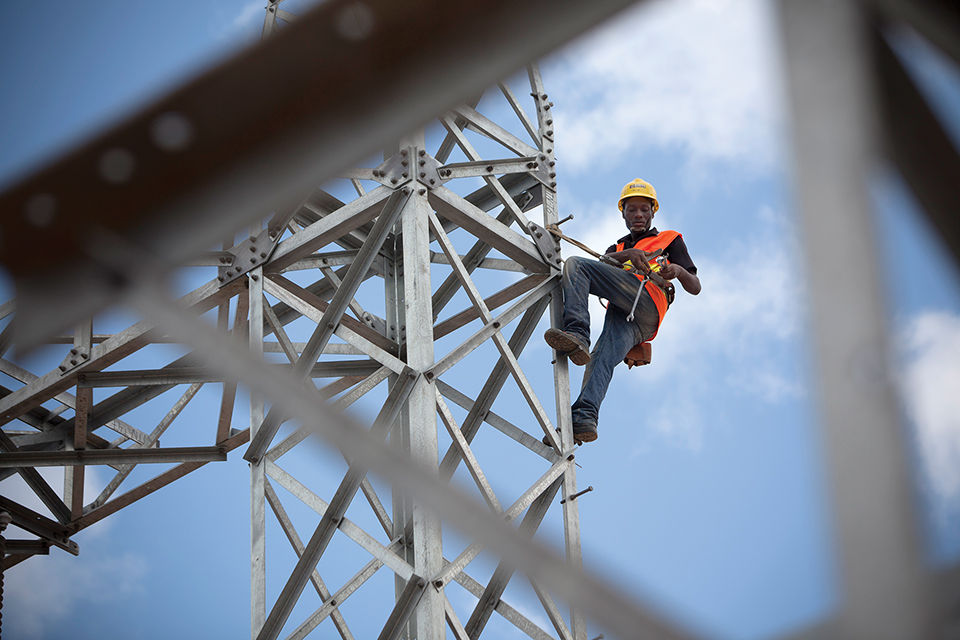 A time-bound approach to infrastructure
While many other donors provide funding for infrastructure, what sets MCC apart is its active engagement with a partner country to complete large projects within the five-year compact period, while at the same time building the necessary policy reforms to deliver and sustain infrastructure services. The five-year time constraint on MCC's investments demands immediate attention to reaching milestones and delivering results on schedule, while focusing on appropriate levels of quality and cost effectiveness. In order to meet the challenge of timely implementation with high-quality results, MCC adds project management and oversight resources to its infrastructure programs. MCC also insists on rigorous adherence to international environmental and social standards, while carefully monitoring and evaluating results and integrating social and gender concerns into project design and implementation. On its end, MCC assembles a highly qualified, internal team with private sector experience to meet the diverse challenges of program development and implementation. As a result, MCC's staff brings a commercial orientation and the skills to support effective country-level program implementation.
The principles driving MCC's integrated, time-sensitive approach to infrastructure projects include:
Partnership: MCC does not build infrastructure alone, but rather does so in partnership with country authorities. Infrastructure projects are made possible through a highly focused combination of technical support, collaboration and oversight between MCC and the Millennium Challenge Account (MCA), a partner country's organization responsible for implementing the MCC compact. The decision to invest in infrastructure is not MCC's alone to make; rather, partner countries must first consult with their citizens to determine if such infrastructure investments are essential for addressing key constraints to growth and jump-starting economic activity. MCC then partners with countries to build not just necessary infrastructure but also their capacity to maintain the assets.
Policy reform, capacity building and coordination: To ensure countries have the capacity to deliver planned infrastructure investments, MCC focuses on establishing effective and highly qualified partner country teams responsible for the design, contracting and oversight of the infrastructure assets. To ensure the sustainability of those assets, MCC provides technical assistance and equipment in areas such as asset management and insists that countries budget for operations and maintenance. For example, to sustain road investments in Honduras, MCC requested that the government adopt legislation, a multi-year maintenance plan and a budget to provide adequate funding for road maintenance on the national level. Prior to this legislation, roads were maintained through a less systematic planning and budgetary process that lacked strong linkages among road conditions, maintenance interventions and funding needs. In Burkina Faso, MCC funded the preparation of a five-year road maintenance plan, required reforms to the road fund and provided capacity building and systems to allow the fund to operate more professionally going forward. MCC also provided incentives and catalyzed funding for long-term maintenance through a road maintenance matching fund.
Enhancing environmental and social performance: MCC recognizes that the development of sustainable infrastructure requires the integration of environmental and social considerations from the project selection and design phase through construction, operations and maintenance. As part of this commitment, MCC recently adopted the industry-leading International Finance Corporation's Performance Standards on Environmental and Social Sustainability.  For MCC's partner countries, following these standards strengthens government systems for environmental compliance, enhances capacity for implementing responsible resettlement programs, encourages more efficient use and management of natural resources, and contributes to an improved culture of worker health and safety.
Gender integration: MCC understands that gender inequality can be a constraint to economic growth and poverty reduction, and it therefore emphasizes gender integration as a priority in all compacts. Infrastructure investments are no exception. While men typically fill construction jobs and other infrastructure-related activities, there can be meaningful opportunities for involving women as well. Environmental and social impact assessments and feasibility studies are early entry points for incorporating robust gender and social assessments. These help identify potential social risks, such as those related to human trafficking that need to be mitigated and monitored during the construction and subsequent operations of MCC-funded infrastructure projects. The studies also identify proactive engagement opportunities and design considerations to ensure that the infrastructure being funded reflects and responds to gender perspectives. Ensuring gender equity as part of resettlement planning and implementation, including through compensation, is another key consideration. MCC also places a growing emphasis on ensuring proactive economic opportunities for women during the implementation of infrastructure projects. These can include supporting non-traditional jobs for women in construction or complementary income-earning opportunities for female enterprises. 
MCC's approach to infrastructure investments is part of a holistic focus on instituting commercial approaches to implementing projects, on breaking the cycle of aid dependence and on empowering partner countries to be leaders of their own economic development and growth while efficiently integrating them into world markets. MCC places as much value on strengthening institutions, policies and practices to make a lasting difference in the lives of the poor as it does on constructing the hard assets of infrastructure that provide near-term, tangible benefits. The pages that follow demonstrate how MCC's worldwide infrastructure investments, fueled by the power of effective partnerships and a distinct operational approach grounded in accountability and sustainability, are building an enduring foundation for poverty reduction, economic growth and inclusive prosperity now and well into the future.