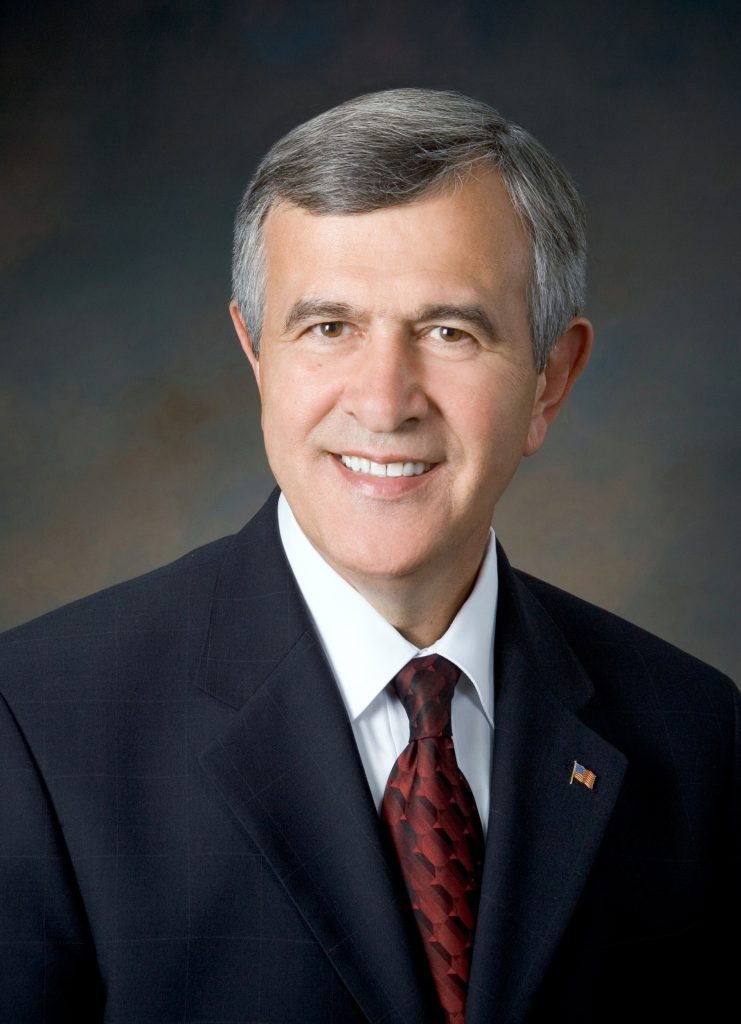 Mike Johanns has more than 30 years of service in both the legislative and executive branches of government.
Elected to the U.S. Senate in 2008, Sen. Johanns served one term as a member of the following committees: Appropriations, Agriculture, Banking, Commerce, Environment & Public Works, Indian Affairs and Veterans' Affairs (varied by Congress).
As the 28th Secretary of the U.S. Department of Agriculture, Sen. Johanns directed 18 agencies employing 90,000 staff worldwide and managed a $93 billion budget. He opened or expanded access to 40 international markets and accomplished agricultural breakthroughs as a member of the U.S. negotiating team for the Doha Development Round. He conducted 32 international trips to advance trade, aid, food safety and as a representative of the President of the United States.  Domestically, Sen. Johanns promoted the growth of the renewable fuels industry and advanced cooperative conservation. He guided the country through challenges relating to bird flu, BSE, TB and drought. An unprecedented achievement was the development of a complete farm bill proposal based on 50 nationwide listening sessions, half of which he personally hosted. His proposal became the foundation for improvements and reforms adopted in the 2008 farm bill.
Sen. Johanns served as Governor of Nebraska from 1999-2005, balancing a $2.6 billion state budget while providing property tax relief. He achieved reform of the state's antiquated mental health system and championed improvements to the state's child protection system. He expanded value-added agriculture and dramatically increased economic development efforts. Sen. Johanns led seven trade missions to eight countries as Governor. He served as the state representative on the Export-Import Bank Advisory Committee; as a member of the National Governors Association Executive Committee; as chair of the Governors' Biotechnology Partnership and chair of the 25-state Governors' Ethanol Coalition.
Sen. Johanns' public service began on the Lancaster County Board in Nebraska, followed by the Lincoln City Council. He was elected Mayor of Lincoln in 1991 and reelected without opposition in 1995. He is a graduate of St. Mary's University of Minnesota and holds a law degree from Creighton University in Omaha. He clerked for the Nebraska Supreme Court before practicing law in O'Neill and Lincoln, Nebraska.
Sen. Johanns currently serves on the Board of Directors of Deere & Co and Burlington Capital Group.  He is on the Board of Managers of OSI group and is on the Advisory Board of QDChip.