Dan Petrie
Managing Director, Congressional Affairs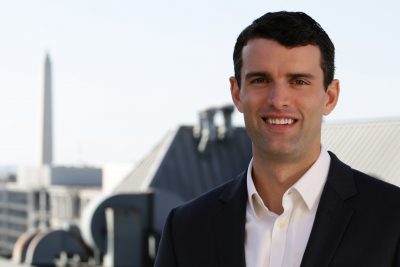 As Managing Director in the Millennium Challenge Corporation's Department of Congressional and Public Affairs, Dan Petrie leads the Congressional team to develop and implement legislative and programming strategies in support of MCC's mission and work across the globe.
Mr. Petrie joined MCC in 2016 and has sought to strengthen MCC's relationships with Congress, non-profits, businesses and government officials. In 2018, he helped secure passage of the AGOA and MCA Modernization Act, facilitating MCC's ability to make cross-border investments and codifying additional improvements to agency operations.
Prior to MCC, Mr. Petrie worked for Habitat for Humanity International where he most recently served as the Director of Global Affairs and Advocacy. At Habitat, he managed the organization's interests in U.S. foreign assistance, interfaced with donors, NGOs and the United Nations and helped build and launch the organization's first global advocacy campaign.
Mr. Petrie received his B.A. from Brown University and he resides in Washington, D.C.
Topics
NGO Consultations
Policy & Evaluation
Countries
Burkina Faso
Côte d'Ivoire
Ghana