Lessons from a 4-year-old in Mongolia
February 4, 2014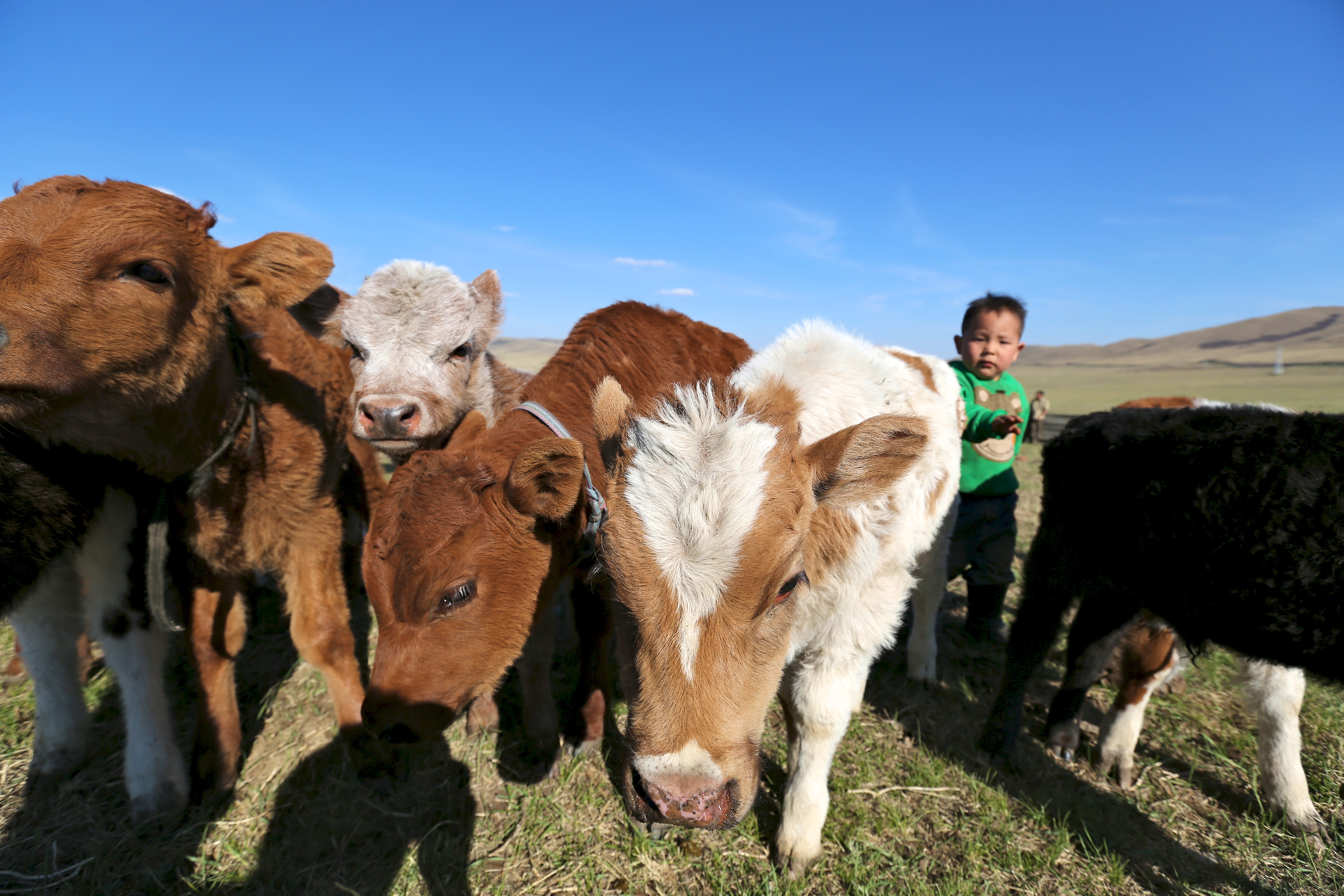 In 2012, I had the opportunity to visit Ms. Javshan and meet her family at their house in Ulaanbaatar, Mongolia. Her grandson Esuhei followed his grandma everywhere. He was curious and fearless, helping herd cows and horses that are 10 times his size.
Javshan is an admirable woman who heads several herder groups in her community. As part of MCC's five-year, $285 million compact, she received training on animal care and proper grazing. She proudly displayed all her learning materials and showed how she frequently refers to her books, in which she has highlighted the most important sections.
Previously, she had been grazing land and constantly moving, as herders usually do. However, given the number of herders that have moved closer to the city—part of a larger urbanization trend throughout the country in which pastoral traditions are intermingling with city living—MCC and the Government of Mongolia worked together to provide leases and training to help avoid overgrazing and maximize land efficiency. Her training allows her to properly graze the pastureland she leased from the local government, ultimately boosting her family's long-term economic potential.
I returned to Mongolia last September to help mark the closeout of the compact and was lucky to visit Javshan and Esuhei again. Javshan is happier than before; her cows and sheep are living longer and doing better through the very long and cold winter thanks to the MCC-funded training. Javshan and her family have the knowledge and tools to continue their herding lifestyle and create opportunities for a more prosperous future.
Esuhei, now 4, has four siblings and 15 cousins, and the older ones are attending school and learning English because of the extra income their grandmother is earning from new successes in agriculture and livestock. When I asked Esuhei what he wants to do when he grows up, he said, "I want to be a herder like my oldest brother—the one who has taught me how to ride a horse and herd animals and not like my other brother who can't ride a horse well."
When I asked if he wanted some candy that I was about to eat, he looked at me and said, "That rots your teeth," and rejected my offer. He taught me a lesson.
Javshan and her family now have the knowledge and tools to continue their herding lifestyle—and, with the help of MCC, create opportunities for a better future.