Investments in Energy Efficiency Pay Off for Women-Owned Businesses in Kosovo
February 9, 2022
Rina Abazi, Millennium Foundation Kosovo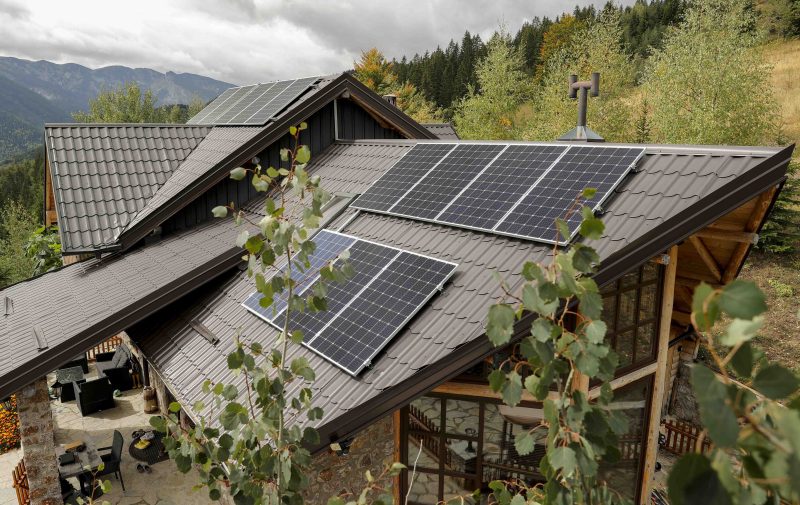 In Kosovo, rising electricity costs are one of the primary obstacles to greater economic growth. With that in mind, the MCC – Kosovo Threshold Program  is investing in renewable energy products such as solar panels to address energy limitations and promote energy efficiency.
Studies show that efficient use of energy helps boost economic growth. The use of energy efficient appliances is proven to help entrepreneurs attract more customers and allow for diversification in products for sale. Unfortunately, businesses in Kosovo tend not to fully understand energy efficiency measures and the potential benefits of energy-saving technologies according to a recent report by the European Investment Bank.
Recently, Millennium Foundation Kosovo (MFK), the agency in charge of implementing the MCC threshold program, decided to use the country's Big Energy Saving Week to focus on raising awareness of direct and indirect energy efficiency benefits. They invited women entrepreneurs, who have been part of Women in Energy Entrepreneurship (WEE) Program, to come and join an outreach campaign to inform businesses about the importance of implementing energy efficiency measures as a sustainable way for expansion and growth.
Nearly 100 women entrepreneurs joined MFK efforts, and praised the impact the program has had to help them improve energy efficiency and lower costs. The outreach program reached more than 20,000 people in just 8 days, making it the biggest organic, women-initiated campaign in the program so far.
According to the women entrepreneurs myself and other members of the MFK team met with in Kosovo, there are the three key benefits of investing in energy efficiency measures:
Saves time and increases production capacity
For Arbenita, owner of Margo Garden Bar, replacing her old oven—which used a lot of electricity—with a more efficient one designed to use less energy, has been a very smart move for her business as it helps her staff to be more productive and use their time more wisely. The new smart oven purchased with the support of MFK's WEE Program cooks food much faster and more evenly.
Saves money
High electricity bills are among the biggest challenges for entrepreneurs given that Kosovan businesses rely heavily on electricity for heating and cooling. Implementing energy efficient measures will help businesses save energy and money, allowing them to use the savings to invest elsewhere. Both Vlora, the owner of N'Mal, and Pranvera, the owner of Gezimi yne—a private kindergarten—invested in renewable energy solutions for their businesses, including solar panels and solar water heating systems. Both say this investment was among the wisest they have made for their businesses, as it allows them to save up to 50 percent on energy and water bills.
Helps grow and expand sales to national and international markets
MFK's Kosovo Constraints Analysis found that 62 percent of female entrepreneurs in Kosovo did not start their business based on a desire to expand and innovate beyond their local area due to the lack of access to loans and other investment opportunities. Now, having interviewed some women entrepreneurs, WEE beneficiaries, we could see their desire and aspirations to grow and expand internationally. One such woman is Diba Celina, a fashion designer, who has a very clear idea on how to use MFK investment. "We have been equipped with new machines which, apart from being much quieter, creating a pleasant and less stressful environment, they are much more efficient and help us save in many ways, thus allowing me to expand my business, and launch other sales points even across borders," said Diba.
Three principal challenges prevent women entrepreneurs from expanding their businesses: access to finance, knowledge, and networks of contacts, IFC report shows. Ultimately, this is what MFK's Women in Energy Program aimed to support women with. The program has allowed women entrepreneurs overcome gaps in finance through three types of grants: SMART, ADVANCED, and SIMPLE, provided know-how through personal coaching 'Business Acceleration Program', as well as gave them the opportunity to network and foster cooperation among women entrepreneurs of different fields, thus meeting many potential customers.
The WEE program is just one component of the broader Women in Energy Program supported by MCC. MFK and MCC remain committed to empowering women entrepreneurs and expanding their role through the implementation of clean sustainable energy solutions.