Women Plumbers Aid Jordan's Water Conservation Effort
February 22, 2017
Claudia Pirela, MCC Senior Program Officer, Honduras Threshold Program
Ra'eda projects confidence as she repairs leaky faucets, checks for rust in water tanks, and explains the basics of plumbing maintenance to her clients in Zarqa, Jordan. Ra'eda has an unusual profession for a woman in Jordan: She is a plumber.
As one of 30 women trained as plumbers through an MCC-funded program, Ra'eda and her former classmates are challenging attitudes about women's roles and professions in Jordan, which has one of the lowest women's labor force participation rates in the world.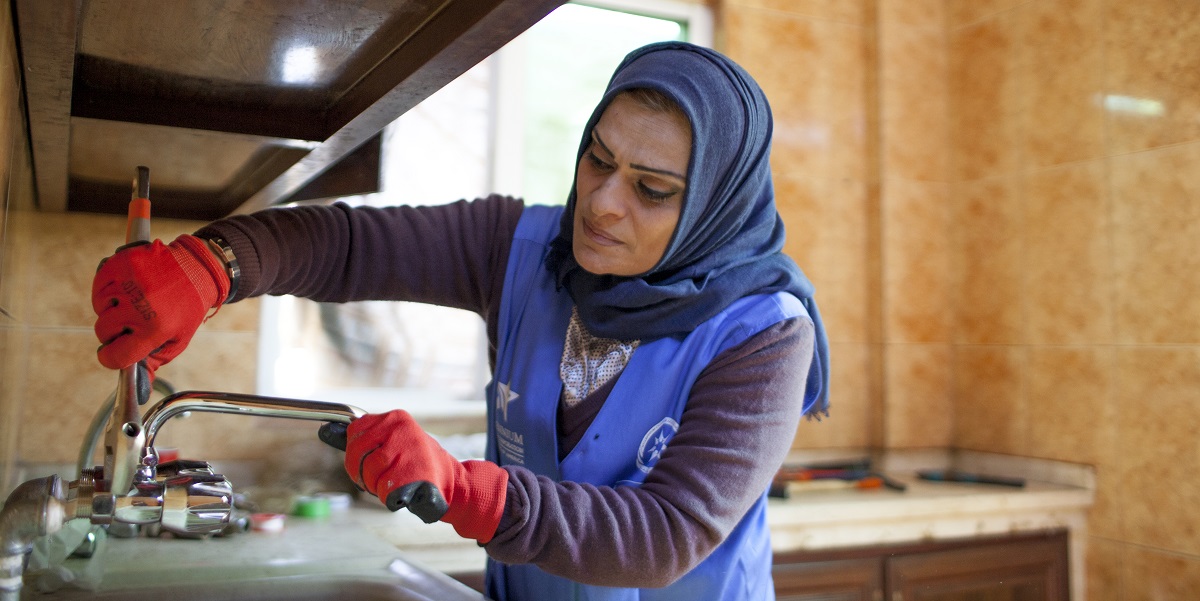 "People think us incapable of doing such work just because we are women," said Ra'eda, 47. By now, she is used to skepticism and even "mockery" about her abilities as a plumber, but is proud that it is "replaced by shock at my skill" once people see her work.
Women plumbers in Jordan fill a unique market need. Because of cultural norms, many customers do not feel comfortable having a man plumber visit their home unless a male head of household is also present. This means a husband or son may have to miss work or delay necessary repairs until he can be home, but the inconvenience can be avoided if a woman plumber is hired for the job.