Building bridges in every sense of the word
March 4, 2015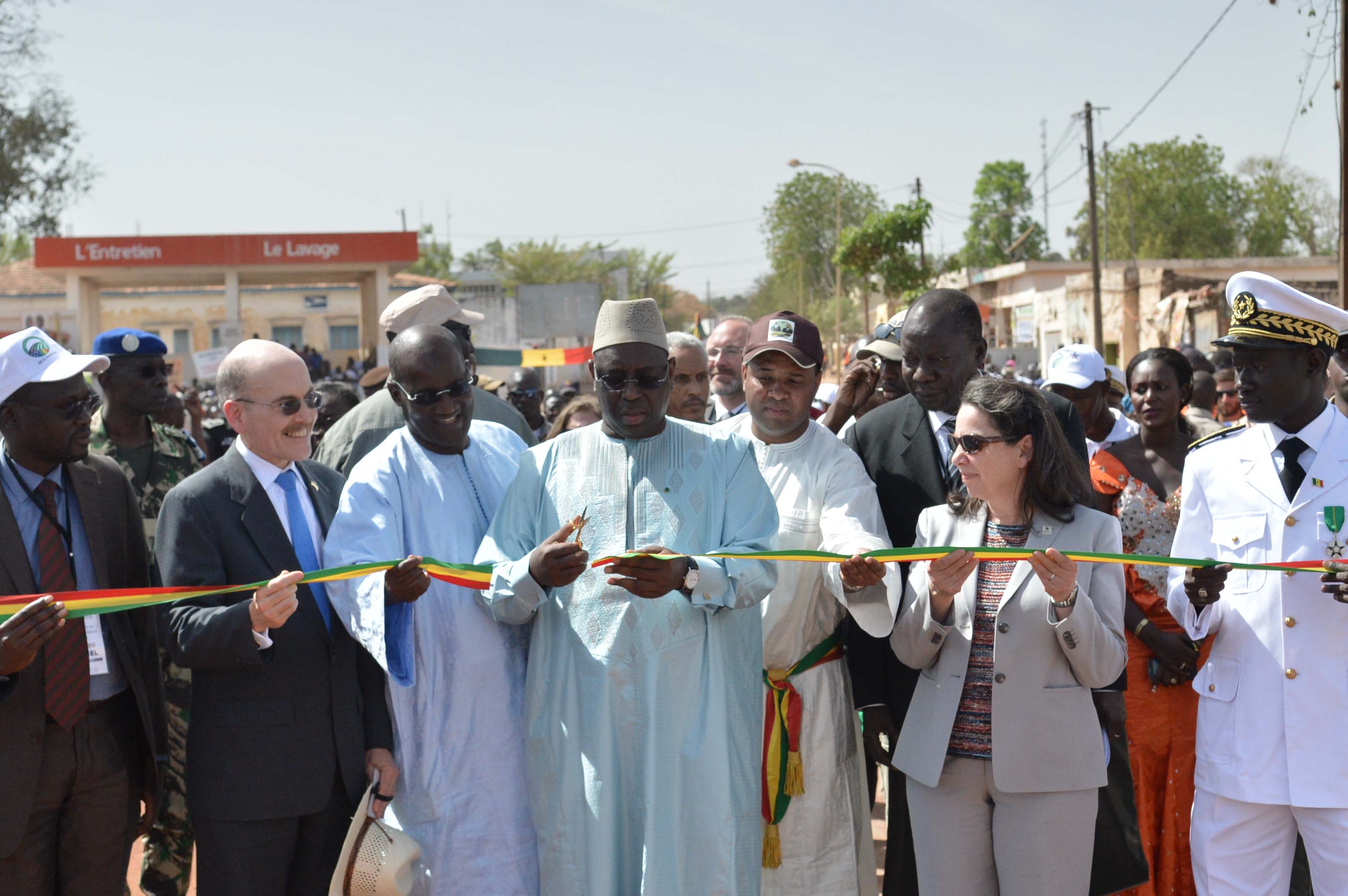 In my first field visit as MCC's Deputy Chief Executive Officer, I chose to visit Senegal for the inauguration of the Abdoul Diallo Bridge in Kolda.
Why Senegal?
For a start, of all the compacts currently in implementation, the $540 million partnership with Senegal is the second-largest compact in MCC's current portfolio and the fifth-largest MCC has ever signed. But size was not the only motivation. I was interested in seeing for myself the fruits of the combined efforts of MCC and the Government of Senegal to build a transport corridor that links the Casamance, the poorest region of Senegal, to the rest of the country and to neighboring countries. The bridge connects to National Highway 6 linking the port city of Ziguinchor to Tambacounda. Under the leadership of President Macky Sall, the region, once destabilized by conflict, is being reintegrated into the Senegalese economy. Its rich soils can contribute importantly to the food security of Senegal.
Inaugurated! Pres. Sall of #Senegal, Amb. Zumwalt of @usembassydakar and DepCEO Nancy Lee cut ribbon at Kolda Bridge. pic.twitter.com/MjRHk3WfBa

— Millennium Challenge (@MCCgov) February 21, 2015
The bridge over the Casamance River was completed in February, spanning a broad river valley that, while dry for the moment, will soon carry the water of the year's rainy season down to the sea. It was obvious just by the dimensions of the bridge what a barrier that river becomes when the rains begin to fall. Kolda is a market town that can now better serve as a crossroads and a trading center for travelers and merchants from Guinea, the Gambia, Guinea-Bissau, and Mali.
Again and again, I heard from the people of Kolda how important the greatly improved road network is for their livelihoods. More efficient transport should raise their incomes and lower their travel times and transport costs. I saw everything from ploughshares to bed frames for sale at the specially designed market platform, an MCC- funded component of the Compact at the bridge's foot.
MCC-funded Kolda Bridge in #Senegal represents major investment in country's Casamance region, will link markets. pic.twitter.com/0NBTurMBzy

— Millennium Challenge (@MCCgov) February 21, 2015
The Compact builds bridges in many ways. The obvious one stood before us in the afternoon sun of the Casamance, carrying goods and people back and forth across the Casamance River. As important are the economic and political links that are being strengthened by the Compact between the north and the south of Senegal. And we are building human bonds of friendship and collaboration between the Senegalese and the American people through this shared endeavor. The bridge will last 50 years or perhaps longer. These human bonds can, and I hope will, be permanent.