Why I love March
March 6, 2014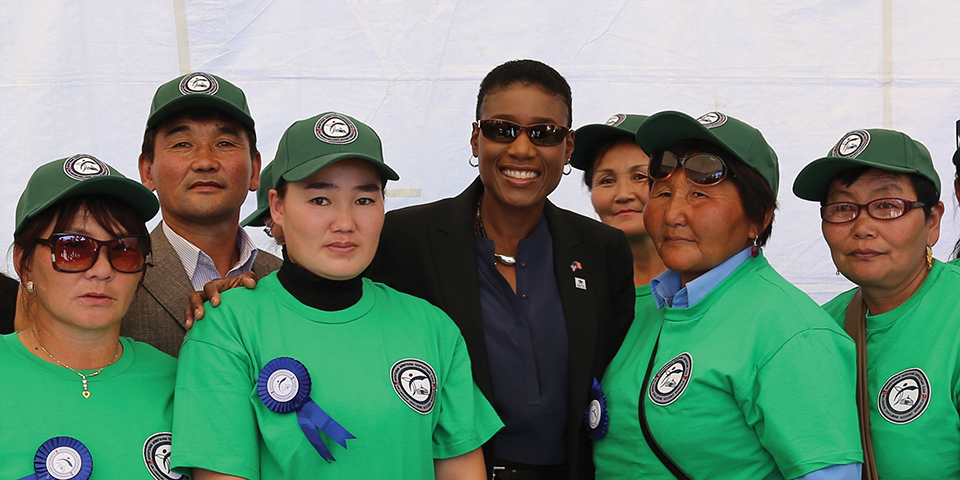 Gender is one of MCC's top priorities and for good reason. Creating better opportunities for women and girls is not only the right thing to do—a core value we share with our partner countries across the globe—but also because inequality can stifle a country's fight to lift its people out of poverty.
My role at MCC is in part to prioritize MCC's gender work to ensure that women and men are equal beneficiaries at the forefront of our approach to development.
On March 8—International Women's Day—MCC is partnering with Devex and other development leaders on a month-long campaign called She Builds that highlights the role women play in building communities, economies, innovations, and the future.
Together, we will unveil a series of stories and videos of women who have seen their lives change through gender inclusion projects, as well as profiles and interviews of female Millennium Challenge Account CEOs who are leading the charge in implementing MCC-funded programs. From Burkina Faso and Cabo Verde to the Philippines and beyond, these stories will describe how our partnerships are making a positive impact across the world.
We're also excited about our participation in the White House Council on Women and Girls' celebration of Women's History Month, which will highlight some of our achievements in ensuring women and girls benefit from our projects.
But that's not all. Today, MCC is presenting the latest issue of Milestones, which focuses on our approach to gender. And later this month, I will be sharing my experiences from a recent trip to Malawi.
MCC's gender investments are paying off, and I am proud of the strides we have made toward greater gender equality. Together with our partner countries, we are helping ensure a better future for all by standing up for women and girls.
Keep checking mcc.gov throughout March to read more about MCC's progress on advancing gender equality.