MCC Shares the Importance of Grid Reliability
March 10, 2020
Ishani Desai, Program Officer, Monitoring and Evaluation
Jeffrey Garnett, Associate Director, Monitoring and Evaluation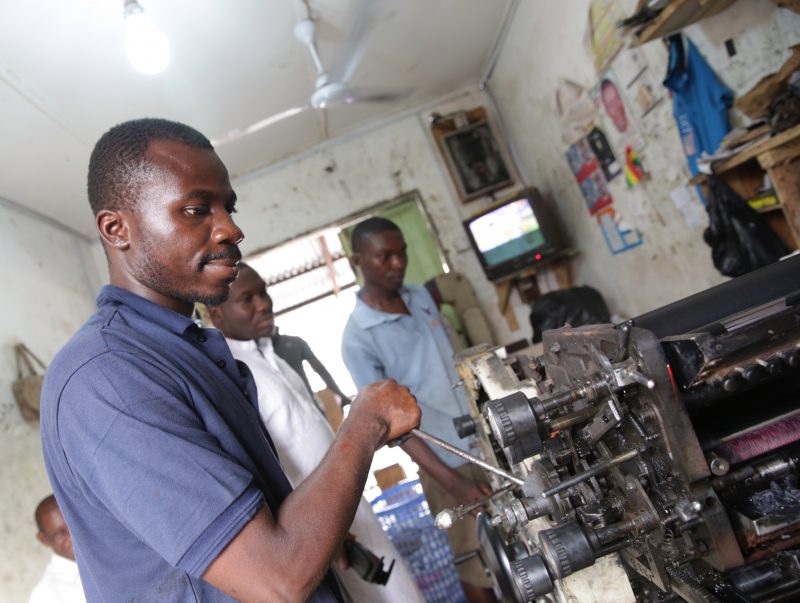 Why do we need grid reliability, and how can policymakers improve it?
Eighteen percent of the Millennium Challenge Corporation's (MCC) investments are in the energy sector and ensuring grid reliability is a key way MCC promotes sustainability. In partnership with the Energy and Economic Growth (EEG) program and the World Bank's Energy Sector Management Assistance Program (ESMAP), MCC co-hosted the Grid Reliability and Utility Operations Conference in Ghana in February 2020 to answer these critical questions.
Over two days, academics from around the world came together to present research and discuss the challenges developing countries face in delivering reliable, sustainable electricity to customers. Martin Eson-Benjamin, CEO of MCC Ghana Compact's implementing entity MiDA, kicked off the conference by talking about Ghana's challenges in the energy sector and encouraged more research on grid reliability. Topics ranged from enhancing women's participation in the energy sector and the impact of unreliable supply on livelihoods to service delivery and measuring reliability.
The insights from the event echoed MCC's learning in the energy sector, particularly around the tradeoffs between expanding grid access and grid reliability. Much has changed since MCC's early days investing in power sectors around the world – we're now doing more energy projects and spending more on them. Our energy work has evolved over time to place an emphasis on grid reliability and with that, sector reform. Through our early compacts, we learned that expanding access to power has tradeoffs with the quality of power if we're not also looking at improving reliability. We've realized that reliability is a part of the customer experience, and it is a necessary pre-condition to expanded access.
Given this shift, MCC faces several measurement challenges when it comes to monitoring and evaluating grid reliability projects. In the past with grid extension projects, MCC was mostly interested in answering one key Yes-or-No question: "Is your household connected to the grid?" Now, we're interested in the incremental improvements of the grid at the household level, asking questions like: "Exactly how many hours of outages did your household experience over the past month?" As you may guess, it's not easy for a respondent to precisely answer this question. It's also not easy for the utility to answer this question. Why? Because measuring reliability is difficult. And measuring the effect of improved reliability is even more difficult.
To help answer these questions, MCC has partnered with UC Berkeley's Development Impact Lab and GridWatch to measure outages in near real-time, at the household level, independent of the utility. At the conference, GridWatch presented on their work in Ghana and how they plan to use their technology to measure outages at the household and ultimately, conduct an impact evaluation to help us understand the connection between reliability and socioeconomic outcomes. It was also exciting to hear about other emerging technology to monitor reliability and the role of open source reliability data in shaping electricity service delivery conversations.
In addition, there was a session about women's employment in the energy sector and the barriers they face to enter. MiDA's Director of Gender and Social Inclusion, Dr. Cherub Antwi-Nsiah, contributed to this discussion by speaking about the Ghana Compact's Internship and Mentoring Program, which supports female students with opportunities to gain practical experience in the energy sector. The event closed with a presentation by Social Impact, one of MCC's independent evaluators, on the final results from the Malawi Compact's Power Sector Reform Project. This added to the discussion around the role of utility operations in ensuring reliability.
Overall, this conference provided an opportunity to engage in the latest evidence on grid reliability and utility operations. It was an important opportunity to share the work MCC is doing in Ghana with the compact, and in the energy sector around the world.