Defying Stereotypes in Moldova
April 15, 2014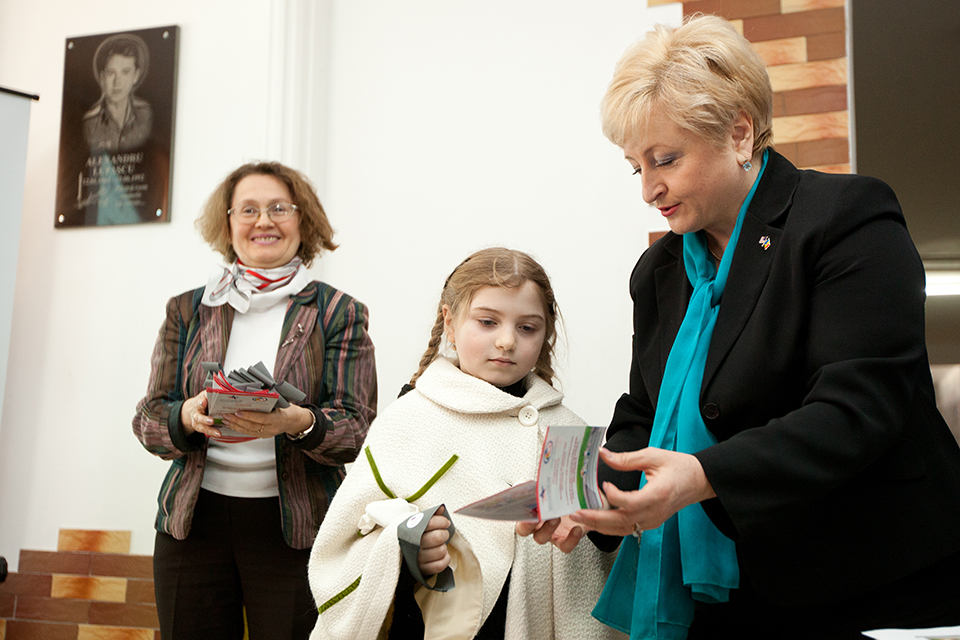 For more than 60 years, Moldova was part of the Soviet Union and women worked alongside men as teachers, doctors, tractor drivers, and academics—yet it was usually men who were appointed to decision-making positions. Nobody had the courage to oppose this.
Since the Soviet Union's fall, Moldova's transition from a centralized to market economy has been long and difficult. It has had negative social effects, including Moldovans, particularly women, seeking work abroad.
I'm very touched by Moldovan women who are saving every third family in Moldova from poverty by sending remittances from around the world. But even more touching is the power of those women who are building their way at home, in Moldova, by starting small businesses, participating in and creating associations or building new infrastructure. Women are helping pull the country out of poverty and are supporting its economic growth.
Many of these women are helping implement Moldova's five-year, $262 million MCC compact, which is investing in roads and high-value agriculture.
MCA-Moldova, which is implementing the compact, works with women who are mobilizing communities and who are building or expanding their small businesses. And as CEO of MCA-Moldova, I am certain that the progress that we are making in compact implementation is due in large part to the active involvement of women.
We encourage Moldovan women to act. The compact is funding training events and workshops to enhance women's business skills. These trainings provide them with the skills and confidence they need to start or expand their businesses.
Across Moldova, though, there is still more to do. Despite laws providing women equal rights to land ownership and to create and participate in agricultural cooperatives and business development, only 27 percent of women are willing to start their own business or association. This number is too small. And I believe it results from Moldova's difficult transition from a centralized economy and the sporadic pace of implementing reforms over the past two decades.This is why MCA-Moldova focuses on integrating gender considerations across our projects.
Moldovan women now play critical roles in the government and fill important positions in the private sector. Today, 19 percent of the members of Moldova's Parliament are women, including the deputy speaker. We have four female ministers. Two of the country's 14 commercial banks are headed by women. These are women who have the ability to influence public opinion and inspire all Moldovans to change their attitudes.
But like any other country in the world, some of the constraints Moldovan women face in the economy are linked to cultural traditions and prejudice. We must admit it is not easy for women to assert themselves.
To be successful, they sometimes must demonstrate more knowledge and experience than men. However, this is not a reason to give up. On the contrary, it is a reason for them to become stronger.
As a woman who has built a successful career path, I can tell from my own experience that we will not transform society with women in secondary roles and if they are disengaged from the decision-making chain. Transformation does not come by itself; it occurs only with strong political will. Throughout my career, I needed to convince male decision-makers that I am able, skilled and professional to hold positions of authority. It was not always easy, and as a woman I constantly needed to work harder, assert myself more and win respect for my achievements. I am proud that my perseverance and responsibility are appreciated both in Moldova and internationally.
My words of wisdom for young women are to follow their dreams, no matter if they have to break stereotypes and barriers. This means staying in school and receiving a good education.
The motto which helped me in my professional career was to always keep learning. I think this motto is also applicable for today's young women. Let's not forget that men and women are different, but they complement each other. The way to success lies in two key concepts that should guide us throughout our professional and social lives: partnership and respect.