Q&A with MCC Acting Vice President Kyeh Kim: MCC & Let Girls Learn in Morocco
July 5, 2016
This week, MCC announced a nearly $100 million investment toward a new model of secondary education in Morocco, included as part of MCC's Employability and Land Compact grant agreement signed in 2015. The announcement comes during First Lady Michelle Obama's visit to Morocco as part of the Let Girls Learn initiative. MCC's Acting Vice President for Compact Operations Kyeh Kim was in Morocco earlier this week with the First Lady, and shares the news and her experiences with us below.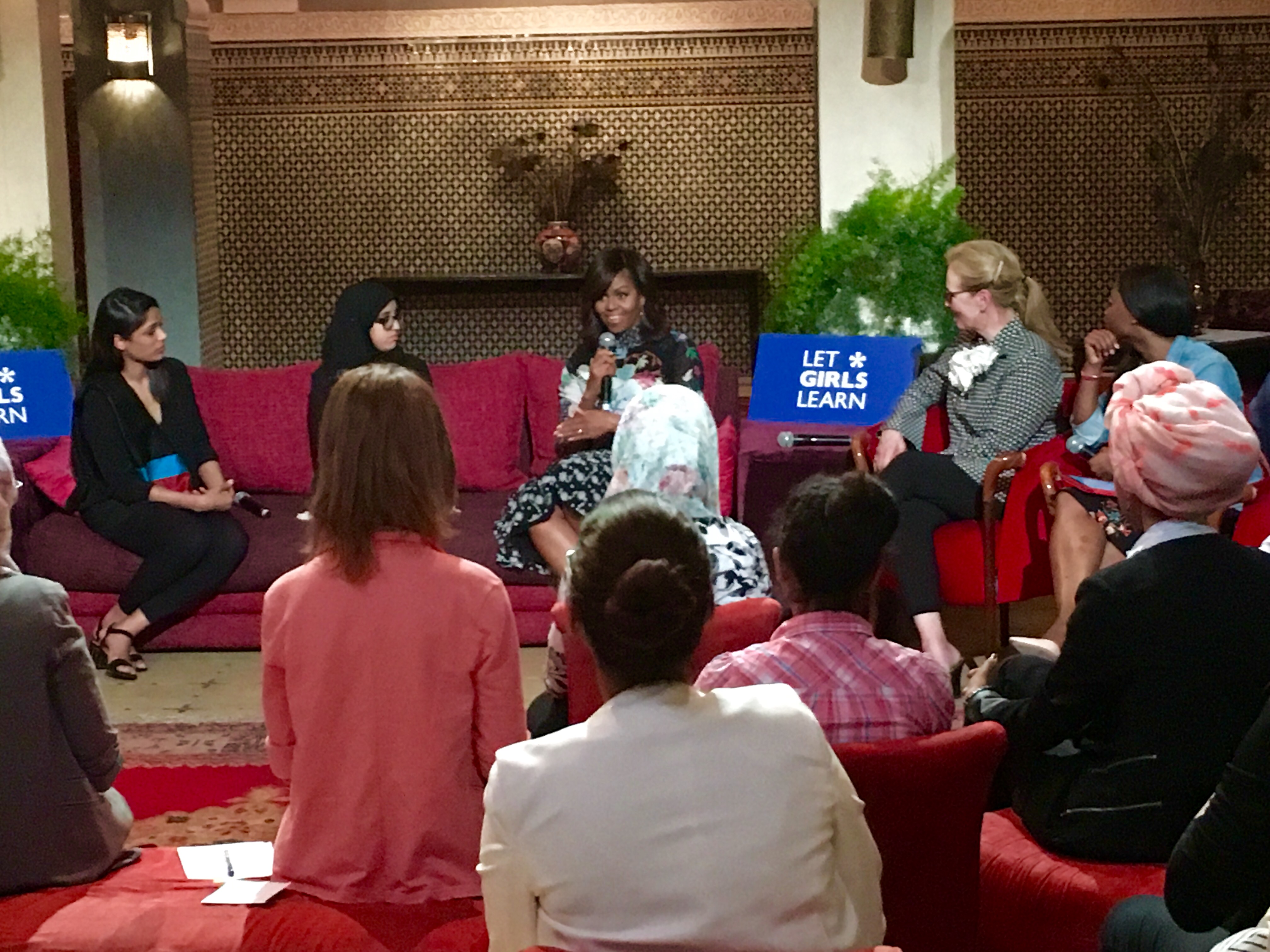 Tell us about this week's events in Morocco with the First Lady. What was on the agenda?
The last few days have been incredibly rewarding. I had an opportunity to hear about the challenges many girls in the region face in getting a quality education. While in Morocco, the First Lady—joined by Meryl Streep and Freida Pinto—participated in a conversation with adolescent girls. And the First Lady highlighted commitments made by the U.S. Government, including an MCC investment in a new model for middle and high school education in Morocco, with a focus on girls' education and their unique needs to go to and stay in school.
What is MCC's role in Let Girls Learn?
MCC is proud to join forces with other U.S. Government agencies as part of Let Girls Learn, a U.S. Government-wide effort that leverages the investments and successes achieved in primary school education and expands them to help adolescent girls go on to complete their education. MCC's goals, mission and country-driven approach are consistent with the Let Girls Learn initiative to promote adolescent girls' education.
Poverty reduction and economic growth are possible when countries invest in educating their people. So to maximize educational opportunities for girls and women and help countries reach their full potential, MCC works to improve access to and quality of education.
How is MCC's work in Morocco advancing the Let Girls Learn initiative?
This week, MCC announced a nearly $100 million investment in a new model for secondary education in Morocco, which is part of our Morocco Compact grant agreement signed in 2015. Communities, secondary school staff and students – including adolescent girls – will team up to identify and address the particular learning needs of girls with the aim of providing a quality education and safe learning environment for students in Morocco.
This could include updating school infrastructure to make it more girl-friendly, supporting community and school-based projects to address the root causes of school failure for girls, and providing gender-responsive training for educators to transform the way curriculum is delivered and how schools are managed.
Our investment also includes a newly announced $4.6 million Education for Employability Partnership Fund that brings in the private sector and non-governmental organizations to develop innovative secondary education programs that address the unique needs of girls and work to reduce social and gender inequalities in Morocco.
Why is MCC partnering with Morocco on education?
The MCC-Morocco Compact supports two Moroccan Government priorities that have proven to constrain economic growth and investment in Morocco:  high-quality education and land productivity.
Despite important progress by the Government of Morocco to reduce gender gaps in school enrollment and achievement, many girls in Morocco continue to face challenges to completing their education and getting the skills they need to enter and stay in the workforce.
By improving Morocco's policy and institutional environment and creating models for engagement with the private sector, the compact addresses both the supply and demand sides of the labor market.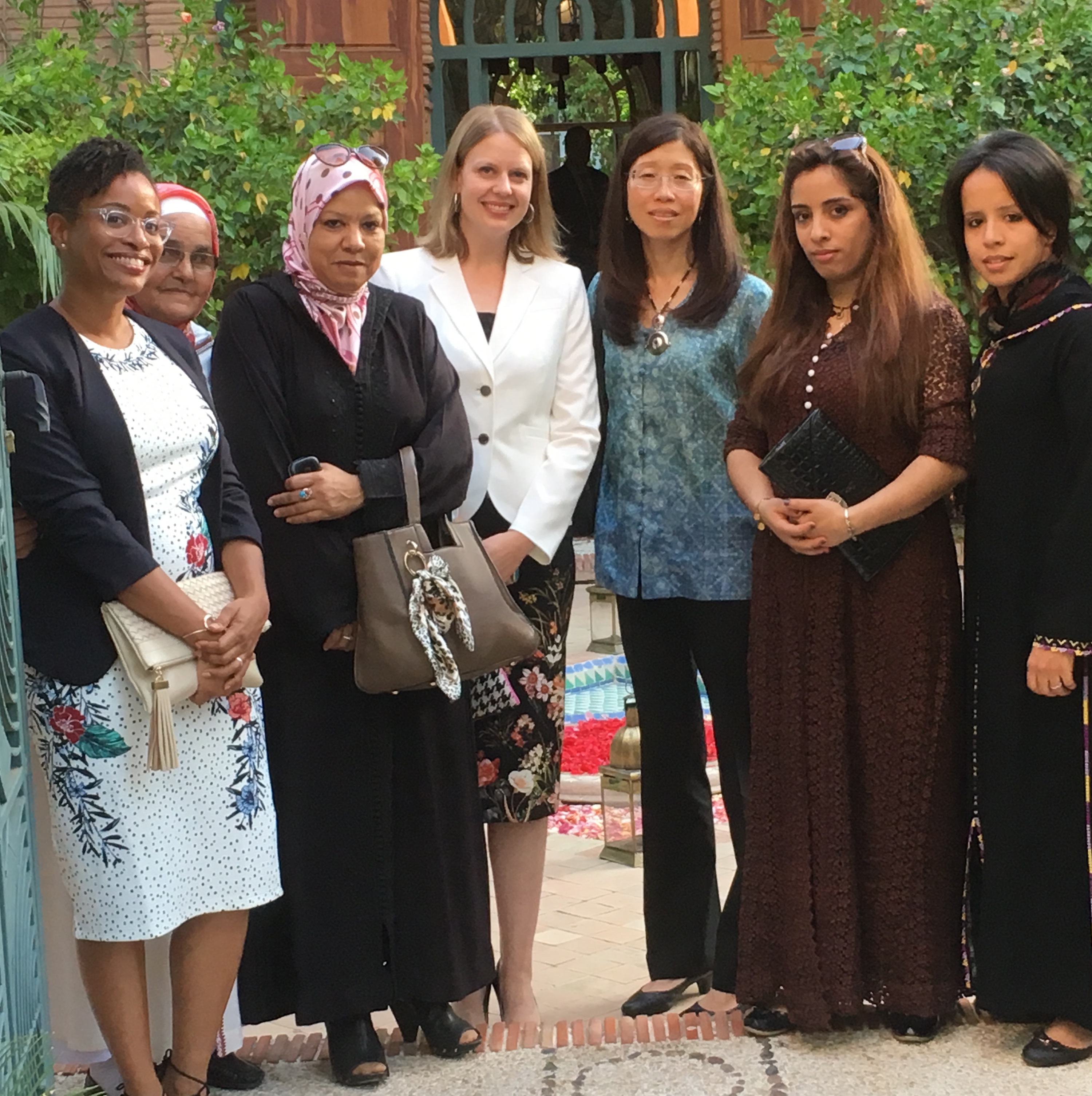 How will the MCC-Morocco Compact benefit women and adolescent girls in Morocco?
MCC and the Government of Morocco are partnering to address the challenges girls and women face to getting a high-quality education and finding income-generating jobs to support themselves, their families and the Moroccan economy.
Our Morocco Education and Training for Employability Project is designed to improve quality of and access to secondary education through improved school management, teacher training, updated school infrastructure and other interventions that incorporate gender-responsive approaches and counteract stereotypes.
At the end of our five-year compact, approximately 100,000 middle and high school students – including about 50,000 adolescent girls – are expected to benefit from higher-quality education designed to position them for opportunities in today's modern workforce.
Learn more about MCC's investments in Morocco and advancing the goals of Let Girls Learn.