A recipe for a better future in Senegal
August 18, 2015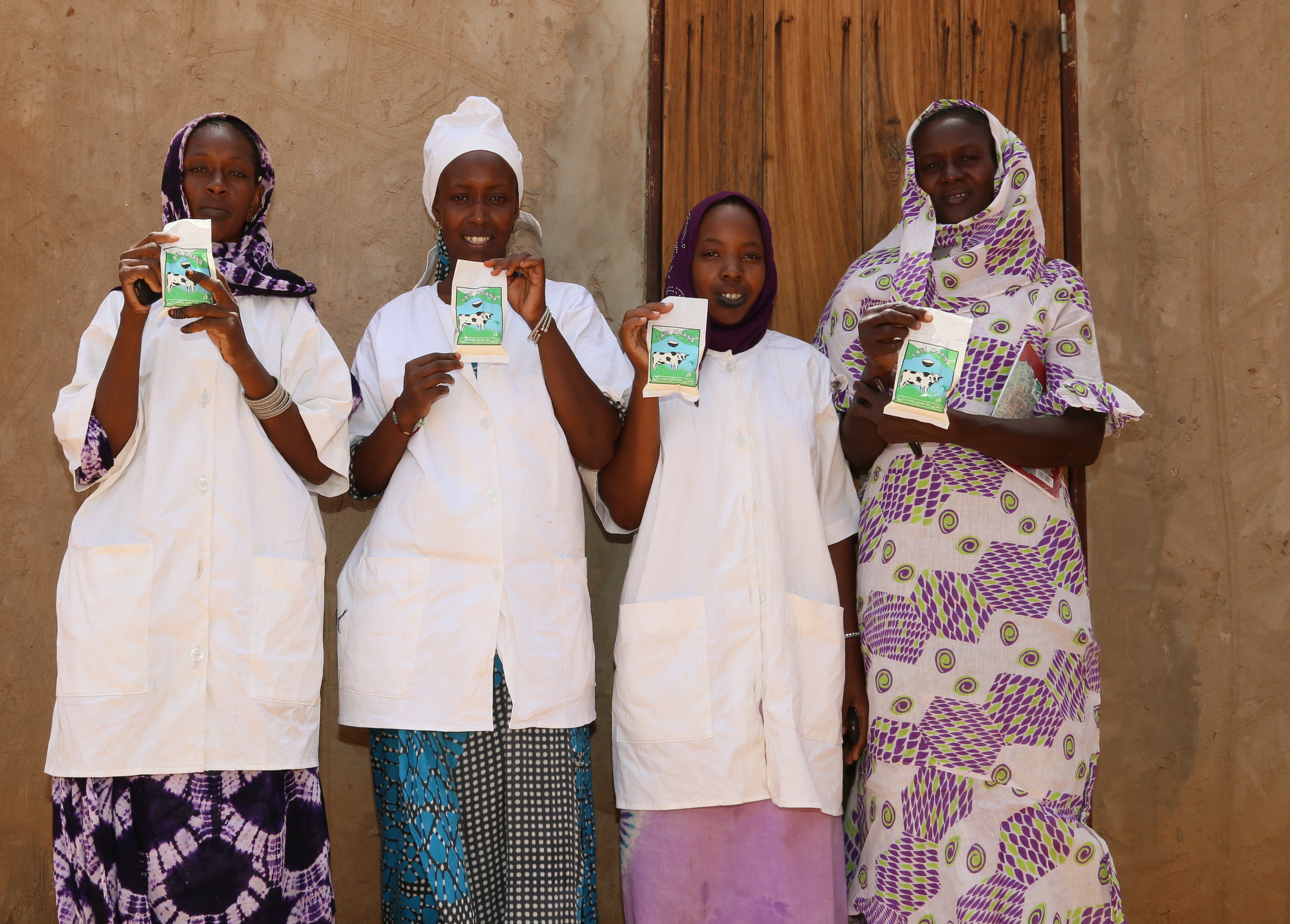 The method is simple: combine fresh milk, cold water and a bit of sugar. Boil it for a few minutes to thicken, let it cool and then freeze it overnight.
The recipe is one that a group of women in northern Senegal hope is a formula for a better future.
As a side investment to the Millennium Challenge Corporation's five-year, $540 million compact with Senegal, a group of 125 women in the northern city of Ndioum received training to start a cooperative that creates and sells packets of a sweet dairy product.
Many of the women in the group are refugees from Mauritania who have been living in Senegal for more than a decade but were often unable to find work. The program was part of MCC's larger investment to rebuild the highway that runs through Ndioum to help ensure residents from diverse backgrounds benefit from the project.
MCC invested $325 million in roads that lead to major national and international markets for Senegalese farmers and businesses. By rebuilding the 75-mile RN2 highway in the country's north – a key link between Senegalese cities and markets in Mauritania and Mali – MCC is helping to stimulate regional trade.
The women's group received training on business development and marketing, as well as a grant to purchase needed equipment.
Leila Diallo, 25, joined the group when it formed in summer 2014 to help pay health and school fees for her two children. She helps make the dairy product at a small brick building the group rents, and she occasionally helps sell it at the local market and bus station.
On an average day, the sellers can bring in revenues of about $8.
The group eventually plans to purchase a larger building and a larger refrigerator so they can sell more products, group member Assiata Hamidou Ba said.
Like others in the group, Ba preferred not to talk much about her life before coming to Ndioum—but the dairy business gives her reason to smile.
"This will be the path to a better life," she said.
Beneficiaries of MCC investments routinely share stories of how their lives have changed for the better. After a compact is completed, MCC funds independent evaluations of project impact, which can be found in our evaluation catalog.