"We want power to be available all the time to everyone."
August 19, 2021
Yeshiareg Dejene, Director, Gender and Social Inclusion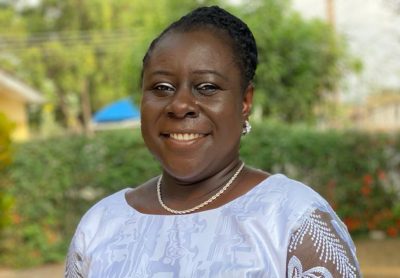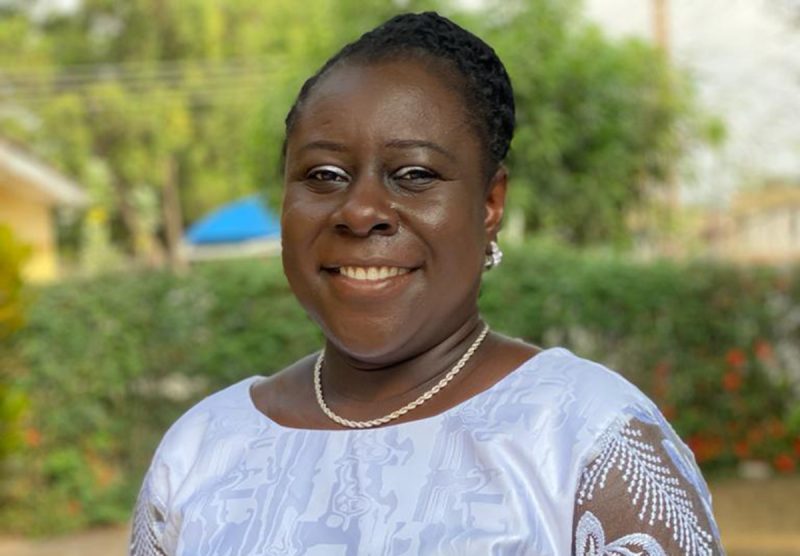 Dr. Enyonam Kpekpena is the Manager in charge of ICT Project Management and the Programme Management Office Lead for the MCC funded Financial and Operational Turnaround program at the Electricity Company of Ghana (ECG). She is also the President of Women in Engineering (WinE), Ghana, a network of female engineering practitioners and students in engineering registered under the Ghana Institution of Engineering (GhIE). As part of a series of interviews with participants of the Ghana Women in Energy conference, Dr. Cherub Antwi-Nsiah and Mrs. Ellen D. Eyison Dzah of Ghana's Millennium Development Authority recently chatted with her about her work and her experience as a woman working in a male-dominated sector.
Q: How long have you worked in the power sector?
A: I have worked at the Electricity Company of Ghana (ECG) for 15 years. I started as an assistant electrical engineer and am now a manager in charge of ICT project management and the program management (PMO) lead for MCC funded projects.
Q: What made you pursue a career in the power sector?
A: I started my career in the telecom sector as an electrical engineer then got a master's degree in management with a concentration in information technology (IT) and project management before joining the power distribution sector. I was drawn to the field of study because there are a lot of options to grow and develop in the field. I later got a doctorate in Management with a Project Management concentration. Over the past 15 years, I have been able to grow professionally, despite being only one of a few women in management.
Q: What do you think is the biggest challenge facing women working in the power sector in Ghana?
A: The biggest challenge facing women in the power sector is work-life balance. In the Ghanaian culture, some domestic jobs are assumed to be the role of women. It is difficult to juggle both domestic duties at home and our careers, while continuing to grow professionally.
The status quo has been to promote men into management positions, but for women, breaking that power ceiling has been difficult. Men are not used to seeing women advance and succeed in this field, and for that and many other reasons, implementation of the new ECG Gender Policy has been a challenge.
Q: What was the most memorable or impactful part of the Women in Energy Conference for you? And what more would you like to see happen at these types of events in the future?
A: I presented a paper on "Women in ICT Space in the Energy Sector: Policy Issues" during the Bridging the Gender-Digital Divide session at the Women in Energy 2020 conference and touched on the policy issues that impact women. With MCC's support, we had the opportunity to network with others and discuss the Gender Policy. Comparing ECG to other companies that attended the conference, we are at an advantage, as many of the other companies didn't have women's groups or a gender policy.
The conference highlighted the importance of mentoring for growing one's career. Everyone who spoke at the conference had a mentor. We need to strengthen mentoring and coaching capabilities. Women leaders should help build up the younger women, so they can pick up leadership positions as well. During the first conference, we talked about the importance of having men champion women's rights.
The head of all the institutions come to the conference for the first day, but when the issues are discussed, they aren't there. If we want to see change, we need them to be there for those important conversations. It would be good to see some sort of follow-up after the conferences to ensure that organizations make real change.
Q: How has COVID impacted the power sector and women's employment in it?
A: COVID-19 has been difficult, especially for those who are working from home with children. I have had to allocate time when my children are sleeping in order to get my work done because during the day, I am also supervising my children's schooling. It's easy to get distracted and not concentrate on my work. Frequent power outages also greatly impact virtual work.
There have also been a lot of positives. I have been able to spend more time with my family. It's been wonderful to be able to grow closer to them. I have also learned a lot about different virtual tools and technology, and it's given me the opportunity to join a lot of online webinars to grow my sectoral knowledge.
Q: What do you hope the power sector in Ghana looks like in 10 years? What gives you hope for the future of the sector?
A: We want to make sure power is available to every household in Ghana. The penetration of power right now is around 75 percent, but we want power to be available all the time to everyone. I am optimistic that this will happen in the next 10-15 years. This will improve the livelihoods of women. We could capitalize on a lot of ICT tools to improve things in the country, and we could keep in touch with the rest of the world.
Q: Is there anything else you wish us to know?
A: The Women in Energy Conferences brought together everyone from the technical fields and we learned a lot from each other. However, we need our leadership to attend the conferences in order to make what we learn a reality.
The annual Women in Energy Conference, organized by the Millennium Development Authority as part of MCC's Ghana Power Compact, brings together professional women in the power sector to share ideas and identify solutions to the barriers women face in the sector.