"I hope that the number of women in leadership and management positions increases significantly."
August 23, 2021
Yeshiareg Dejene, Director, Gender and Social Inclusion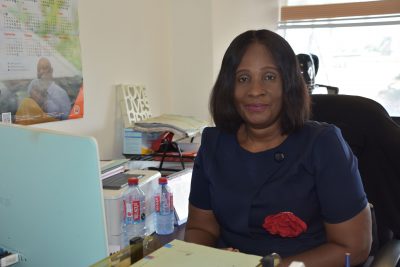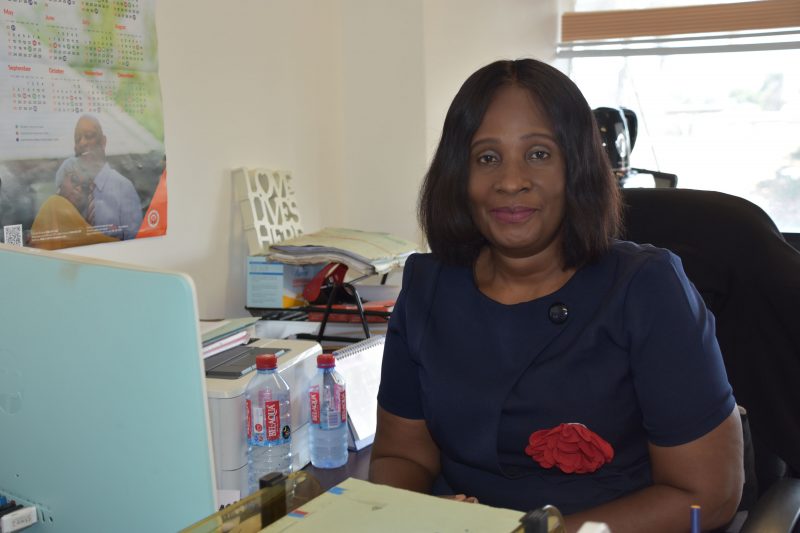 Mrs. Doreen-Carol Anning-Gyebi works as a Manager, Rewards and Benefits, in the Human Resources directorate of the Electricity Company of Ghana (ECG). She is also the national president of the Power Queen's Club, a women's employee association of ECG. As part of a series of interviews with participants of the Ghana Women in Energy conference, Dr. Cherub Antwi-Nsiah and Mrs. Ellen D. Eyison Dzah of Ghana's Millennium Development Authority recently sat down with her to talk about her work and her experience as a woman working in a male dominated sector.
Q: How long have you worked in the power sector?
A: A quarter of a century—25 years! I work with the Human Resources directorate and I'm in charge of employee rewards and benefits.
Q: What made you pursue a career in the power sector?
A: It wasn't something that I planned but maybe that's why I got the opportunity. It has been very eye-opening to work in a male dominated sector. It has made me encourage my daughter, who is pursuing training in computer engineering, even more.
Q: What do you think is the biggest challenge facing women working in the power sector in Ghana?
A: The biggest challenges facing women in the power sector are full acceptance of women working in the field, and overcoming gender stereotypes and bias. Some men do not realize that women have the same capabilities and training. They think that we are the weaker vessel, that we are more fragile. We are just as capable of doing what men do as engineers.
The formation of the Power Queens club has brought to bear that women are just as capable as men. The introduction of ECG's Gender and Social Inclusion policy [funded by MCC] is helping work towards the acceptance of women in the field.
Q: What was the most memorable or impactful part of the Women in Energy Conference for you? And what more would you like to see happen at these types of events in the future?
A: In 2019, the Power Queens were able to come up with a strategic plan at the conference to give us focus and direction. It would be great to be able to learn more from other West African countries to see how they work. It would also be great to give the CEOs the opportunity to attend more of the conference, so they are more invested and see what changes need to be made.
Q: How has COVID impacted the power sector and women's employment in it?
A: We were not prepared and many of our processes at work are manual, so that made things very difficult. The pandemic has given us the opportunity to learn new technologies and has initiated certain measures to be put in place in order to automate some of our work processes. There were also a lot of people who lost their jobs due to the uncertainty of the pandemic.
Q: What do you hope the power sector in Ghana looks like in 10 years? What gives you hope for the future of the sector?
A: I hope that the number of women in leadership and management positions increases significantly. It is in the Power Queens' strategic plan to have 30 percent of women in leadership by 2025. It's only when we do that that we can make the impact that we want. We need to be in leadership positions to make more holistic decisions.
Q: Is there anything else you wish us to know?
A: More training for my ladies! And for the ECG regional executives.
The annual Women in Energy Conference, organized by the Millennium Development Authority as part of MCC's Ghana Power Compact, brings together professional women in the power sector to share ideas and identify solutions to the barriers women face in the sector.