With MCC Support, 10-Year Local Advocacy Effort for Women's Rights on Target for Success
August 26, 2022
Michelle Adato, Senior Operations Advisor, Gender and Social Inclusion, MCC
Limpho Maema, Gender and Social Inclusion Specialist, Lesotho Millennium Development Agency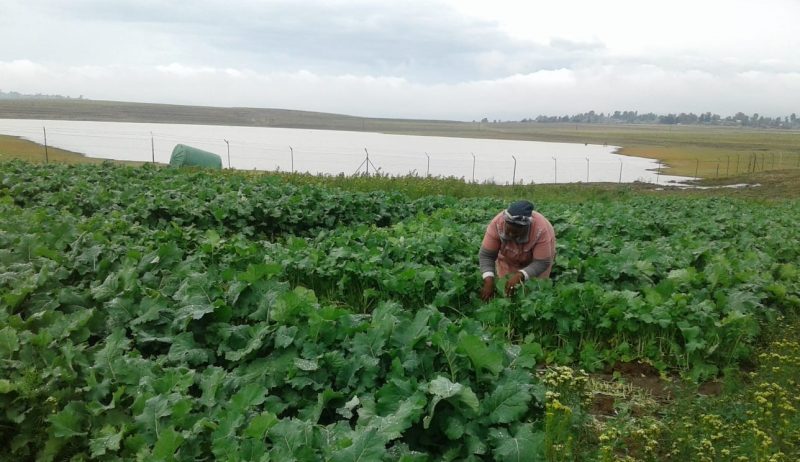 Ensuring MCC's grants benefit people in a way that is sustainable, impactful, and inclusive can sometimes require policy reform. These changes — especially those involving legal reforms around land rights — can be transformational for women's economic security. For example, prior to MCC's first compact with Lesotho,  adult married women were legal minors, limiting their economic rights and potential. To ensure compact benefits reached men and women alike, MCC and the Government of Lesotho agreed that compact signing would be contingent upon the government guaranteeing gender equality with respect to specific economic rights — a reform also made possible by broad support from civil society organizations in Lesotho.
As a result, the Government of Lesotho passed the Legal Capacity of Married Persons Act 9 of 2006 (LCMPA), which removed the minority status of women regardless of the marital regime. This change allowed those married in community of property equal powers to administer the property of their joint estate, own land and register titles in their own name, and inherit marital property upon the death of a spouse.
To be effective, however, legislation must be followed by changes in regulations that ensure that women's legal rights are documented equally with those of men, and by public awareness efforts targeted at men, women, and land governance institutions. The MCC-funded Gender Equality in Economic Rights Program and the Land Administration Reform Project under MCC's first compact with Lesotho provided such critical follow-on work. In March 2022, the World Bank found a 55 percent increase in the likelihood of land being individually or jointly titled in the name of a woman, with much of this impact attributed to the legal, policy and institutional reforms supported by the MCC compact. What's more, these reforms were found to have had measurable economic impacts on women in urban Lesotho, as represented by mortgage activity on plots held jointly or exclusively by women.
Despite this significant progress, it became increasingly evident during and after the first compact that the LCMPA was not having the same impact for women in rural areas, most of whom were married under customary law. Women in rural Lesotho, especially widows, have a long history of their land being taken by male relatives, buttressed by customary law.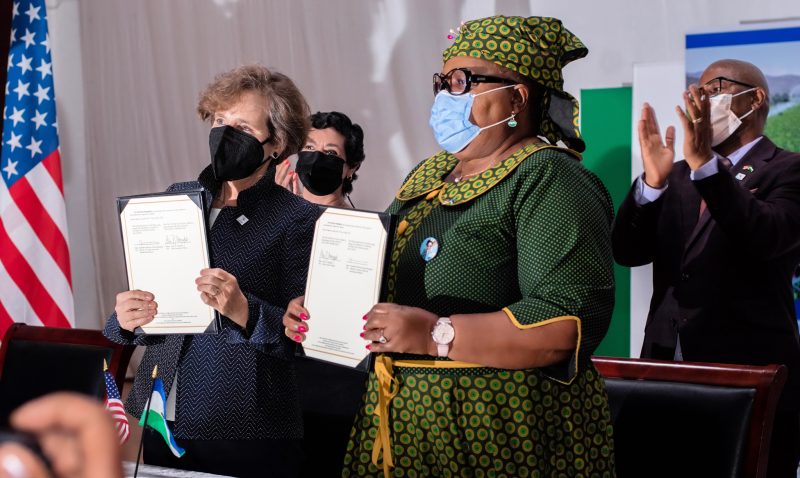 Together, MCC and the Lesotho Millennium Development Agency (LMDA) engaged with the Government of Lesotho, civil society and other development partners to advance harmonization of customary laws with the LCMPA. This became increasingly imperative as MCC's subsequent compact with the Government of Lesotho is focused on irrigated horticulture, which will substantially increase the value and profitability of land in rural areas. For the irrigated horticulture investment to impact men and women alike it is critical that legal reforms be enacted to secure the land rights of rural women that prevent these incidents of land grabbing — a risk that often increases along with the value of the land.
Before MCC can begin implementation of the subsequent compact the Government of Lesotho needs to pass the "Harmonization of the Rights of Customary Widows with the Legal Capacity of Married Persons Act Bill 2022" into law. The Bill aims to strengthen the economic status of customary widows by securing their property rights in line with the LCMPA.
After more than a decade of delays, the compact's urgency — underpinned by broad public support, persistent advocacy by civil society organizations, and strong support from LMDA and MCC staff and leadership — has resulted in advancing the Harmonization Bill within steps of the finish line. The full Parliament — the National Assembly and the Senate—passed the Bill in July 2022. It is now in the final stage of passage, awaiting approval by Lesotho's King.
The harmonization bill is one of four legislative reforms necessary to enable women to access the compact's anticipated benefits, and which need to be passed prior to compact implementation. Three additional changes will address domestic violence, inheritance, and labor rights, specifically:
A high prevalence of gender-based violence exists in Lesotho, which can limit women's participation in the compact's activities, and their ability to access and retain benefits. The Parliament of the Kingdom of Lesotho passed the Counter Domestic Violence Bill 2022 in July. This Bill strengthens protections against physical and economic abuse of women and children, and supports health care, psychosocial support and justice for survivors, all with direct economic ramifications. It will also support efforts to curb the high incidence of Trafficking in Persons.
A set of inheritance reforms will also be necessary to secure land rights for daughters, as currently only sons inherit under customary law. The first reform passed Parliament in June, which will protect women's and girls' inheritance by reducing the ability to challenge a Testamentary Will based on customary law. Additional inheritance reforms are currently being advanced toward the stage of a new bill.
Finally, a new Labour Code Amendment Bill and draft National Occupational Health and Safety Framework will provide labor protections for agricultural workers by formalizing supervision of the sector.
This is an exciting era for advances in equality in Lesotho. The experience in Lesotho demonstrates how civil society movements, government partners, and MCC staff and leadership can work together to bring about real change for women. Together, we can ensure that MCC investments adhere to the principles of equality and equity for all.