The Transformative Journey of STEM Camps for Girls in Côte d'Ivoire
August 31, 2023
Kathryn Goldman, Associate Director, Gender and Social Inclusion, Department of Compact Operations
Haya Ghazale, Intern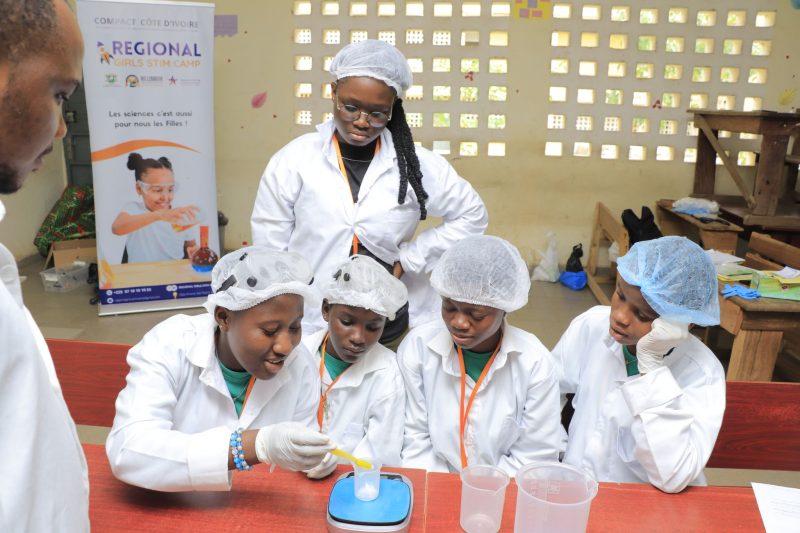 Middle school girls in rural Côte d'Ivoire may face barriers to educational success such as long distances to secondary school, early pregnancy or marriage, and lack of support—but one thing they do not lack is intellectual curiosity. As kids in the U.S. headed off to their own summer camps, more than 500 girls in the San Pedro and Gbêkê regions in Côte Ivoire applied to join the two regional camps organized by MCA Côte d'Ivoire.
As the world continues to progress into an era of technology and innovation, ensuring that everyone has equal access to educational opportunities and resources to work in the science and technology fields becomes essential. In Côte d'Ivoire, MCC works closely with the Ministry of National Education and Literacy (MENA) and their office of Gender Equity and Equality to implement the national Gender in Education Policy and Action Plan. This plan, which was developed with MCC support, includes improving girls' access to education and training in the STEM fields.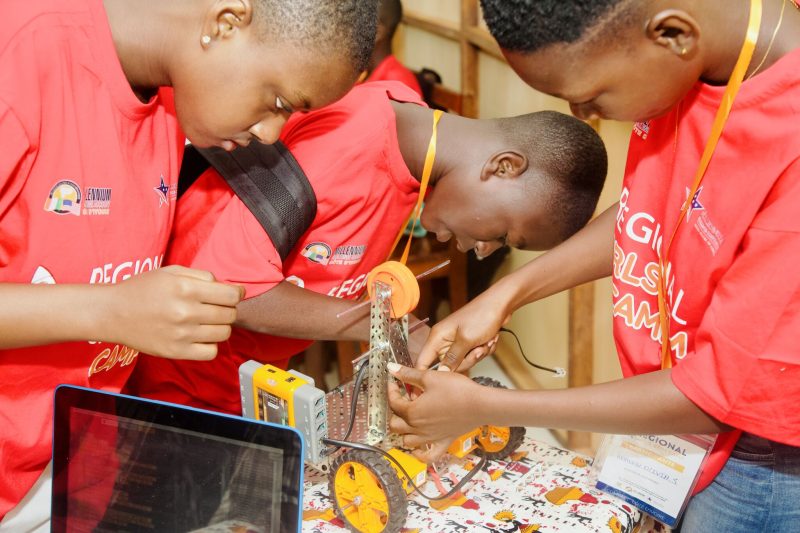 Last month, 100 girls ranging from 11 to 15 years of age, traveled from their mostly rural communities to two highly experiential STEM camps held in the regional capitals of the San Pedro and Bouake regions. Funded by MCC, the week-long camps aimed to unlock the potential of girls by teaching them concrete skills in the field of their choice (Science, Technology, Engineering, or Math) and then putting them in charge of ambitious projects like creating their own apps, filtering their own water, building their own robots, or making their own sound systems.
Ninth grader Marie P. was enthusiastic about the interactive format: "Through the exciting workshops at the camp, I discovered my interest in science and technology. Making soap, treating water, making paper, and learning about soil pH were incredible moments of discovery for me."