"It is very common for girls to get the training, but then not be able to find work in the field."
September 9, 2021
Yeshiareg Dejene, Director, Gender and Social Inclusion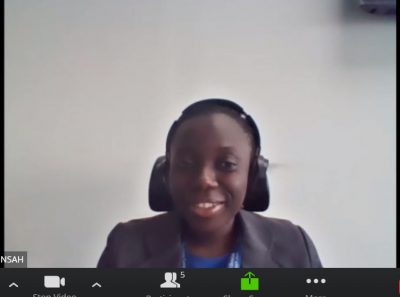 Miss Miriam Amponsah works for the Electricity Company of Ghana (ECG) as a Manager, Bulk Customer Acquisition. She is also the president of the ECG branch of the Women in Engineering, Ghana (ECG-WinE) within the Ghana Institution of Engineering (GhIE). As part of a series of interviews with participants of the Ghana Women in Energy conference, Dr. Cherub Antwi-Nsiah and Mrs. Ellen D. Eyison Dzah of Ghana's Millennium Development Authority recently chatted with her about her work and her experience as a woman working in a male dominated sector.
Q: How long have you worked in the power sector?
A: Twelve years. I've been with ECG since 2009.
Q: What made you pursue a career in the power sector?
A: I am naturally good at maths. I took STEM courses in secondary school and participated in a STEM conference and really enjoyed it. My dad encouraged me to pursue a career as an electrical engineer.
Q: What do you think is the biggest challenge facing women working in the power sector in Ghana?
A: You're a woman in a man's world. It feels like you need to always prove yourself. "Are you here because you are a woman or because you are actually good?" You will be tested. There are certain things that are expected of you as a woman in Ghana. The power sector demands commitment from you. It's difficult to balance work and family life. I have two sons, and I don't have a nanny. I would like to become a project management professional (PMP), but I need more time. I finish at work and need to rush home to take care of my kids. The men in the office can develop professionally and take trainings because they aren't expected to take care of the kids.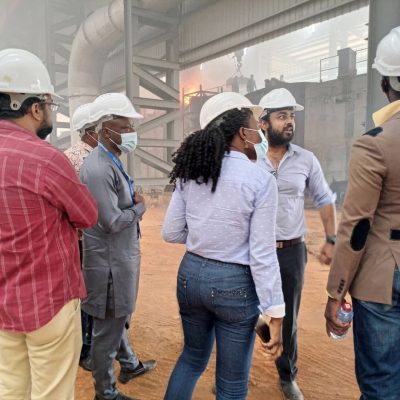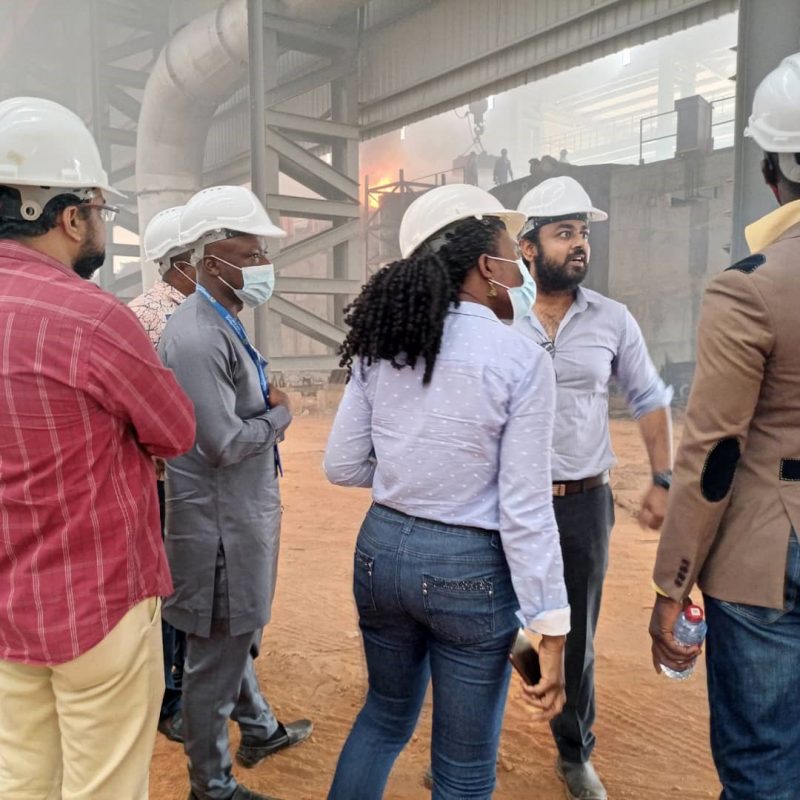 Q: What was the most memorable or impactful part of the Women in Energy Conference for you? And what more would you like to see happen at these types of events in the future?
A: I was on the Women in Energy Conference planning committee, so I had a role in developing the conference program. For women to make it in the workplace, we need to compete with men. We also need to educate boys alongside girls. When boys get used to seeing girls in the field, it makes it easier for the girls because they are not laughed at, and don't feel they need to prove themselves. This realization has shaped the way that I do advocacy work. I created a video on career guidance for young girls, but as much as we encourage girls to join STEM careers, we also need to include boys.
I think it would be good to include more of a mentor and mentee element to the conference. It gives us hope that we can make it in the sector. It would be great to create videos of women in the power sector, showing us working but also highlighting our challenges and how we've overcome them. I met a student who was so excited to see so many women engineers who were working because it is very common for girls to get the training, but then not be able to find work in the field.
Q: How has COVID-19 impacted things for you?
A: Things were looking up for me in 2019. I was promoted from a Customer Service Engineer in Ho to Manager, Bulk Customer Acquisitions, and moved to Accra. I was getting the opportunity to travel, meet new people, and learn new skills, but that all stopped with COVID-19.
Q: What do you hope the power sector in Ghana looks like in 10 years? What gives you hope for the future of the sector?
A: I hope for more gender balance. Right now, we have seven percent of women in the sector in my company, ECG, but in 10 years, if we continue in this direction, we could realistically have 37 percent. I am confident about that, especially with MCC doing the great work it is doing.
Q: Is there anything else you wish us to know?
A: Men feel threatened by women in the field. I'm not sure what we can do as women to make them feel comfortable. I want them to see us as people who deserve to be here. Sometimes I think that men think they are doing us a favor by keeping us out.
The annual Women in Energy Conference, organized by the Millennium Development Authority as part of MCC's Ghana Power Compact, brings together professional women in the power sector to share ideas and identify solutions to the barriers women face in the sector.