Telling Namibia's story to a new audience
October 28, 2014
Leila Calnan
Andriy Shevtsov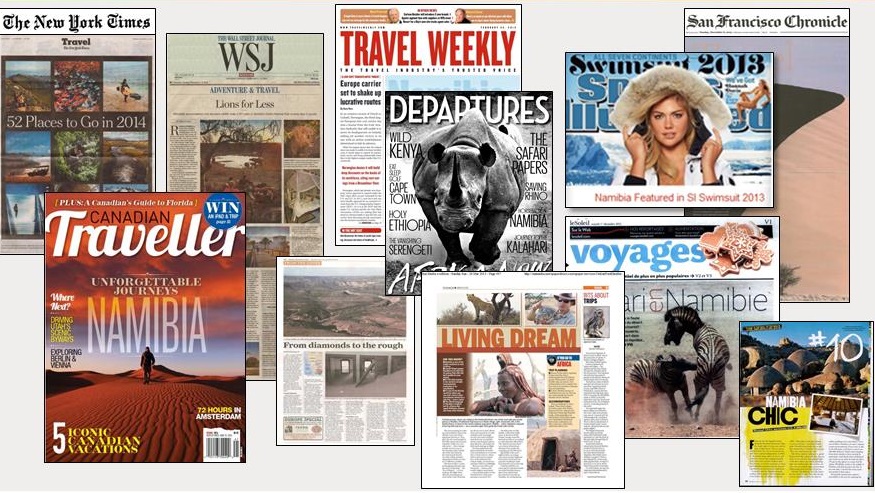 A key part of MCC's recently completed compact with Namibia was an investment in the tourism sector to drive economic growth. The Tourism Project's North American Destination Marketing (NADM) Activity sought to help Namibia attract more tourists from the United States and Canada through an innovative, trade-focused destination marketing campaign. Cardno Emerging Markets USA of Virginia implemented the campaign by focusing on telling Namibia's story as an enticing new destination for North American tourists—with particular emphasis on promoting conservancy-based tourism.
The Cardno team custom-tailored 22 destination marketing tools for effective use by both the North American and Namibian travel trade. For example, NADM developed a Destination Specialist Program, an online training tool to sell the destination. Passing the course entitles operators to regular content, images, new itinerary uploads, a 100-page sales guide, use of the destination marketing seal, and other benefits to support their sales efforts.
More than 800 Namibian travel professionals and students completed the training, gaining a better understanding of the North American market. They are now effectively using the NADM-developed online marketing tools, including help with social media, search engine optimization, cooperative marketing campaigns, and creating Namibia tourism content apps.
NADM also organized participation in 36 strategically selected trade shows and three road shows to American and Canadian cities. This allowed Namibia's tourism operators to develop strong, new trade links by directly talking about their country's competitive advantages to the North American market. Cardno also arranged more than 500 media placements to a circulation of over 768 million with an advertising value of over $150 million. Placements included Outside Magazine, The Wall Street Journal, Sports Illustrated Swimsuit Edition, Travel & Leisure, National Geographic, The Washington Post, San Francisco Chronicle, and Condé Nast Traveler, among others. Notably in 2014, NADM helped secure Namibia's recognition as The New York Times' number six of 52 Places to Go in 2014, and most recently, the number two destination to visit in 2015 by Lonely Planet.
Results like these have put Namibia on the map as a new destination for North American travelers. There are now 141 new U.S. and Canadian tour companies selling trips to Namibia, offering 158 new itineraries. NADM established a database of more than 2,000 agents and operators in the United States and Canada with information on Namibia.
In the final months of the compact, Cardno worked with Millennium Challenge Account-Namibia, the local organization implementing the compact, the Namibia Tourism Board and the private sector to help sustain these major accomplishments. Cardno set up a train-the-trainers program so that tourism marketing training can continue well into the future. It also supported the Namibia Tourism Board's selection of U.S. representation partners to further work with the media and relevant trade sources to support ongoing public relations efforts after the compact ends.