Investing in Namibia's future leaders
November 6, 2014
Geroldine Sicot, Program Officer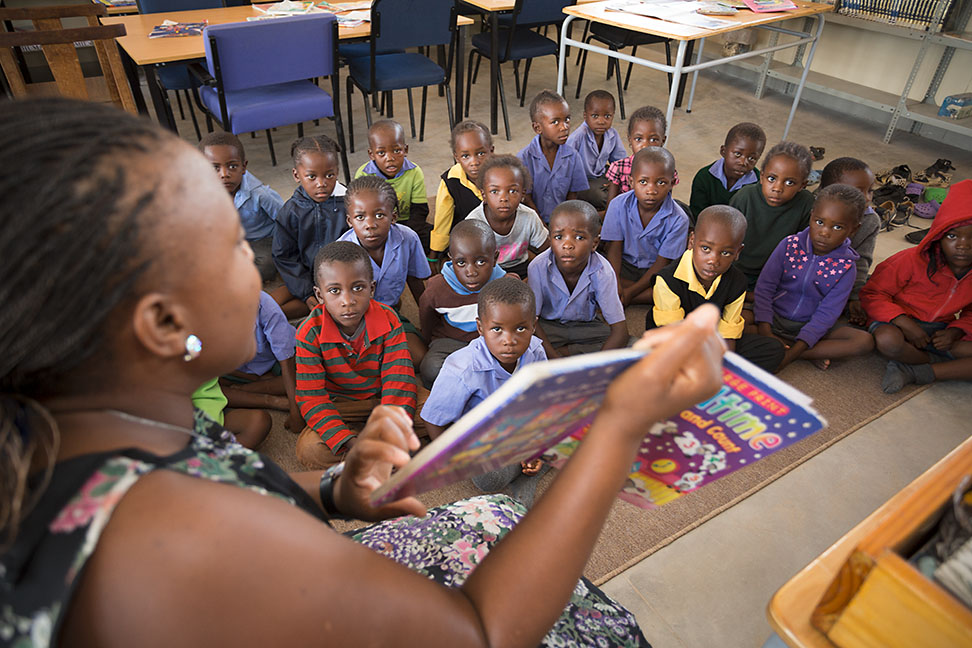 Eighth grader Jack Nangolo and his classmates at Uukumwe Combined School in northern Namibia are thrilled by the new facilities now available at their school.
Before last school year, Jack sat in an overcrowded and degraded classroom without access to a computer. Now students at Uukumwe Combined School and at 47 other schools in Namibia have refurbished schools with new equipment, including computers with Internet access.
Many of Namibia's schools are unable to educate students with the skills needed to meet labor market demands. Major challenges include resource gaps in rural areas, inadequate alignment of qualified teachers across schools and skills training that fails to meet the demands of the private sector. The Education Project, which was part of MCC's five-year $304.5 million compact with Namibia that successfully ended on September 16, 2014, worked to change that. Together, MCC and Namibia improved livelihoods in the country's impoverished northern communities by renovating and equipping schools.
One of the compact's key objectives is improving the quality of general education by providing a conducive learning and teaching environment in 48 Namibian schools. To tackle overcrowding and space shortages in classrooms, MCC invested in renovating and upgrading primary and secondary schools in 10 of Namibia's 14 regions.
In addition to expanding and upgrading the schools' infrastructure, the compact purchased and delivered over 1.7 million new textbooks in English, math and science for students in grades 5 to 12 across the entire country. Other learning and support materials included laboratory equipment, laptops, electronic boards, and projectors to facilitate the government's initiative to use more technology in instruction. New equipment was complemented by teacher training, as well as training of school leaders in instructional leadership and facilities management.
"Five years ago, we used to feel ashamed and could not tell people that we are learners of Uukumwe Combined School," Jack said. "But today, because of the work done, we are very proud of our school."