Women Are Driving Change in Kosovo's Energy Sector
November 23, 2020
Jozefina Cutura, Director, Department of Compact Operations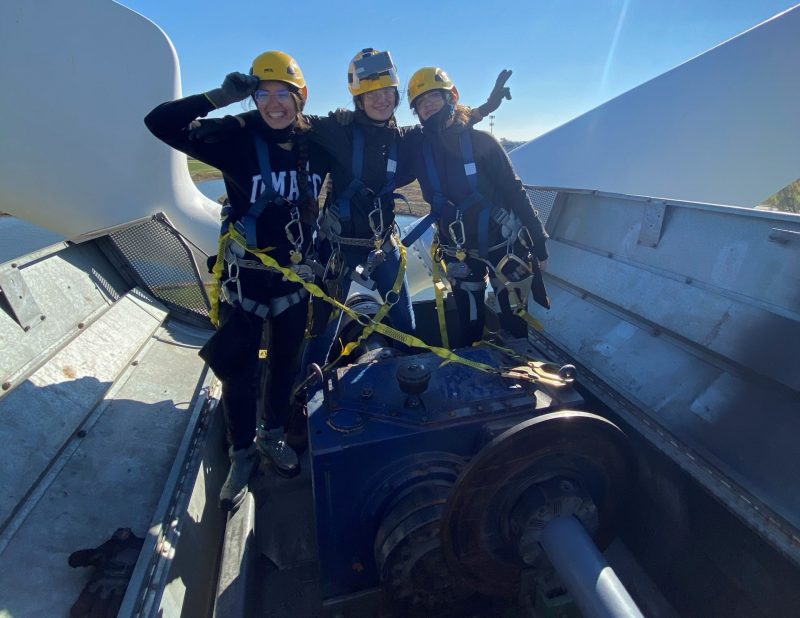 Blerona was 23 years old when she left Kosovo for the first time and moved from the small municipality of Istog, Kosovo, to Des Moines, Iowa, in the summer of 2018. She joined 27 other women from Kosovo to embark on a two-year fully funded associate degree to study technology, science, math and electrical engineering at Des Moines Iowa Community College (DMACC). Blerona is completing her degree and will return to Kosovo at the end of the current school year with a twofold ambition: to work as a lecturer or researcher with a focus on renewable energy, and to train the next generation of women in energy in Kosovo.
The scholarship program, funded by Millennium Foundation Kosovo (MFK) with MCC and DMACC support, is part of a set of investments in women's economic empowerment in the energy sector in Kosovo through MCC's threshold program agreement, signed in 2017. The $49 million grant is supporting investments in data use and market-driven approaches to lowering energy costs and encouraging energy efficiency.
Gender integration has been central to MCC's mission soon after its founding in 2004, but in the last few years the agency has increased its focus on women's economic empowerment. Recognizing the importance of economic empowerment for women to the agency's mission of reducing poverty and growing economies, MCC recently approved new institutional investment criteria. These criteria encourage and provide analytical tools for compacts and threshold programs to develop investments that support women's economic empowerment, with a focus on employment, entrepreneurship, and enabling policies and institutions.
Why Focus on Women's Economic Empowerment in Kosovo?
In developing the Kosovo threshold program, it became clear early on that intentional and deliberate actions were needed for women to fully benefit. Kosovo's labor market indicators show some of the worst gender disparities in the world. Only 13.9 percent of women in Kosovo were employed as of 2019, according to the Kosovo Labor Force Survey. Women-owned businesses make up only 11.4 percent of active companies in Kosovo, according to Open Business, compared to about a third globally. In the energy sector, where the threshold program focuses, women comprise seven percent of employees in public companies, as determined by a 2018 report by Nathan Associates. These figures made clear that the program would require specific efforts to remedy these disparities and to support women's economic empowerment.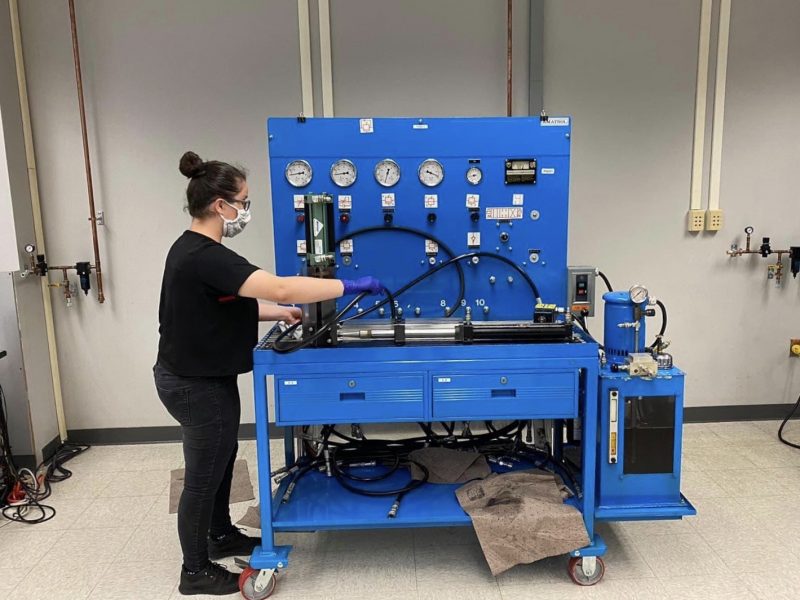 Driving change through mentoring, scholarships, and internships
The threshold program's energy project includes a comprehensive approach to empowering women through a series of activities. The scholarship program with DMACC aims to increase women's participation in Kosovo's male-dominated energy sector and students such as Blerona are gaining valuable skills to this end. In addition, MFK launched an internship program this summer. The program enables 200 young women from Kosovo to pursue 6-month paid internships with energy companies across the country. The first round of 10 interns started their jobs—remotely due to COVID-19 risks. The next round of 20 internship positions are currently being awarded for roles such as energy efficiency officer, or energy researcher. The internships aim to help women enter a career path that is less traditional and that these women may not have otherwise considered. It also provides a paid opportunity and practical work experience that enhances their resume and positions them well for future career roles.
Millennium Foundation Kosovo also recently launched a program to support women entrepreneurs in Kosovo to invest in energy efficiency. The program will provide eligible women entrepreneurs with financial incentives to invest in energy solutions like insulation upgrades and installing efficient water pumps. This program is also partnering with the Santa Clara University's Miller Center for Social Entrepreneurship to provide a select group of women entrepreneurs with personalized business coaching and mentoring. The first week of intensive coaching and mentoring just finished, providing 20 women entrepreneurs from across Kosovo with support for business management, finance and planning, as well as helping them understand how to improve energy efficiency in their operations. The program will continue to provide customized one-on-one training and coaching over the next six months to support better business performance and to inform participating entrepreneurs about how they can benefit from available program financing for energy efficiency.
The program has also included incentives and specifications to encourage contractors to hire women, which will create many short-term employment opportunities, helping women gain critical work experience.
Finally, in 2019 the threshold program supported a WiSci camp, partnering with the UN Foundation's Girl Up campaign, to help high-school girls build STEM and leadership skills. The camp brought together 100 girls from Kosovo and neighboring countries for a two-week program of learning and empowerment.
Today, Blerona is in the 2nd year of her studies and a straight-A student. Her time in the United States is likely different than she had imagined at the outset, with COVID-19 limiting mobility and changing her class participation. Despite the challenges, she is gaining valuable skills in a traditionally male domain, learning to mount a motor, connect and make a circuit functional, and use a Programmable Logic Controller—the computer system that controls manufacturing processes.
Increasing women's participation in Kosovo's energy sector will lead to greater economic empowerment for women and, ultimately, more gender-inclusive workplaces and policies in the sector. That is why MCC is invested in Blerona's success and that of all the women participating in its programs in Kosovo. When they participate, they are investing in their own futures and their success will create a brighter future for their country.