The future of Moldovan agriculture lies beyond its borders
September 10, 2015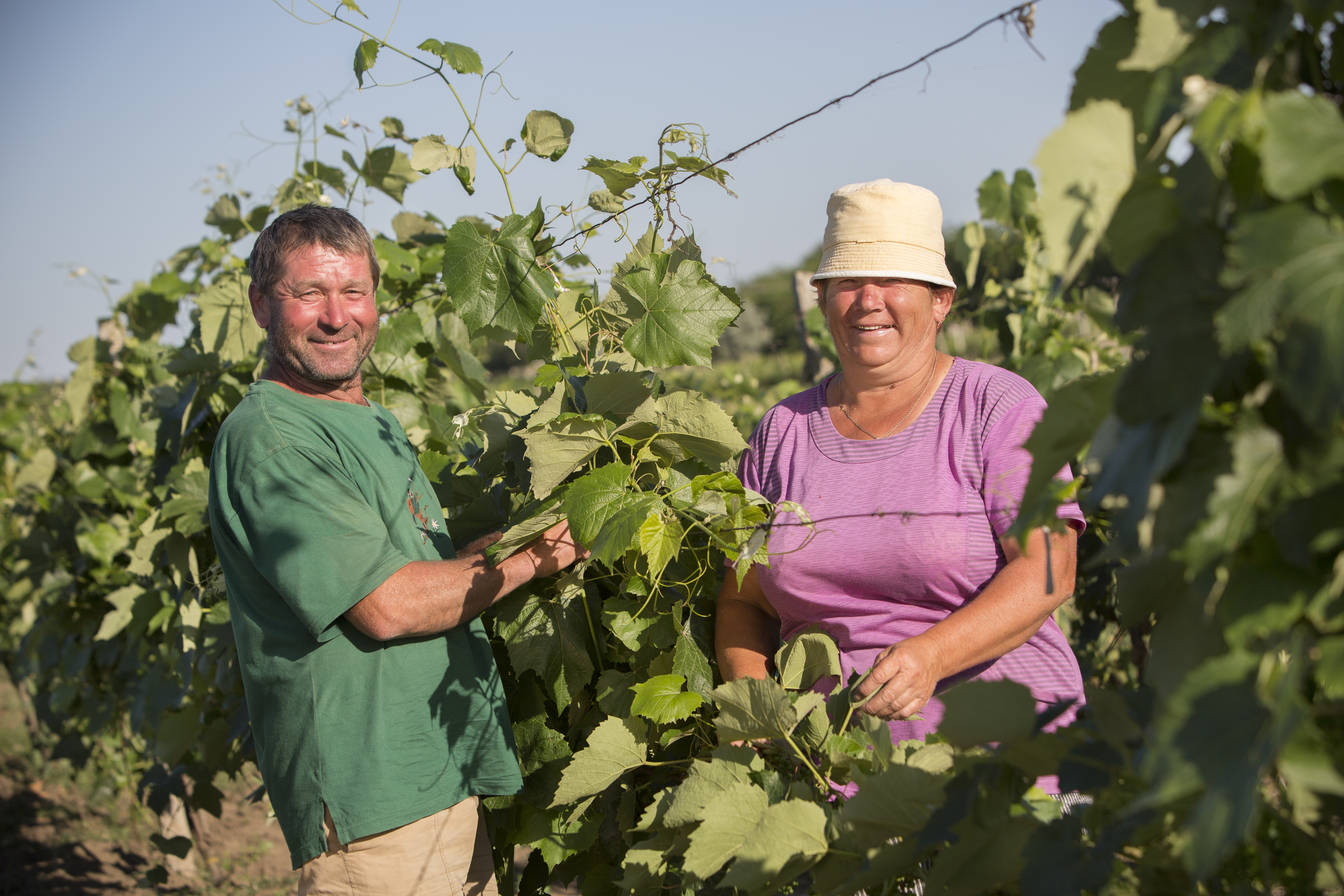 Twice in the past decade, Moldovan farmers have received stark reminders of the importance of market diversification. In 2006 and 2014, Russia banned the import of Moldovan produce. In 2014, Russian markets accounted for about 95 percent of all apple exports, and the ban crippled Moldovan farmers, said Iurie Fala, executive director of the Moldova Fruit Association.
"The embargo was a second lesson to be learned," he said. "I think the Moldovan food producer should be smarter, look around, and decrease dependency on this market."
A core component of MCC's compact with Moldova is the Growing High Value Sales Activity, a jointly funded MCC-USAID investment that is helping Moldovan farmers find new markets for their products. By diversifying export markets—including greater integration with Europe—the Moldovan economy will be better positioned to grow and withstand change.
The project is paying off, Fala said. Last year alone, Moldovan farmers exported apples to markets as far away as Bangladesh, Mongolia, Libya and Jordan.
One farmer, Mihail Cojocaru, is already looking to those new markets to sell cherries, apricots and pears he grows on his 190-acre farm near Criuleni. The availability of irrigation has changed his entire outlook on his business—and he is looking toward European markets for new customers.
Planting fruit trees is just the start. Cojocaru is hopeful the extra income will allow him to invest more in his business and purchase hail nets for the trees, antifreeze systems for the winter, cold storage for his products, and eventually processing equipment.
"Because of the soil we have here, farmers should only grow high-value agriculture," he said, digging his shoe into rich black soil. "There's no reason to grow grains anymore. Those days are over."
Transitioning to High-Value Crops
Mihail Gondru had the sun on his face and dirt under his fingernails as he looked across row after row of cherry and pear seedlings. Most of the trees weren't more than a few inches tall, but in a few years, they'll be bigger, he said. And they'll be the start of a better future for his family.
Up until now, 55-year-old Gondru and his wife, Tatiana, grew corn on their farm in eastern Moldova. But with new irrigation infrastructure funded by the Millennium Challenge Corporation's five-year, $262 million compact with Moldova, they decided to invest in higher-value agriculture.
This transition from staples to higher-value crops like apples, strawberries, cherries and grapes – which have broader international appeal – is precisely what the compact's Transition to High Value Agriculture Project aimed to achieve.
The $125.4 million project funded the rehabilitation of 10 pumping stations along the country's two main rivers, the Prut and the Nistru, to improve the quantity and quality of irrigation water for more than 37,000 acres. Upgrades included much-needed modernized equipment and expanded canals and piping. MCC also helped to expand access to agricultural loans so farmers can invest in their farms, worked with the Government of Moldova to improve key agricultural policies, and helped Moldovan producers better market their products to regional and overseas markets.
Before the upgrades, the irrigation system near the Gondru's 10-acre farm near Lopatna had all but broken down, leaving the couple to rely on rain to water their fields. When irrigation water became available in May 2015, the couple uprooted their corn and planted new seedlings in hopes of greater profits.
"Without irrigation, it just doesn't make sense," Tatiana said. "Just standing there and waiting for the rain? That's not possible."
With low labor costs and access to markets in Europe and beyond, irrigation is a good bet for future economic growth, former agriculture minister Ion Sula said.
"Moldova has great potential in agriculture, especially in high-value agriculture," he said. "But to grow and produce the fruits and vegetables is impossible without irrigation."
Financing Business Investment
On their seven-acre farm in the central town of Sadova, Simion and Elena Tertiuc grow strawberries, tomatoes and grapes. Each year, they make just enough to scrape by.
If they could build a greenhouse, the Tertiucs knew they could sell their strawberries later in the year, when demand and prices are higher.
When they secured a $16,000 loan thanks to MCC's compact with Moldova and the Access to Agricultural Finance Activity, that dream became an opportunity.
"The credit provided through the project helped us a lot, and it appeared at the right moment," Simion said. "It gave us hope. We were planning to buy a greenhouse for a long time, but we could not gather the necessary money."
The Tertiucs built a greenhouse in early 2015 and planted strawberries and tomatoes. Next year, they hope to sell their strawberries for higher prices, they said.
"Our business is small," Elena said, "but it is promising."
They plan to reinvest their profits back into their business, and maybe buy more land or better equipment.
As of June 2015, the Access to Agricultural Finance Activity had provided 56 loans totaling $9.3 million to the people of Moldova.
Beneficiaries of MCC investments routinely share stories of how their lives have changed for the better. After a compact is completed, MCC funds independent evaluations of project impact, which can be found in our evaluation catalog.