Women breaking barriers: Women and girls should believe in themselves
March 4, 2014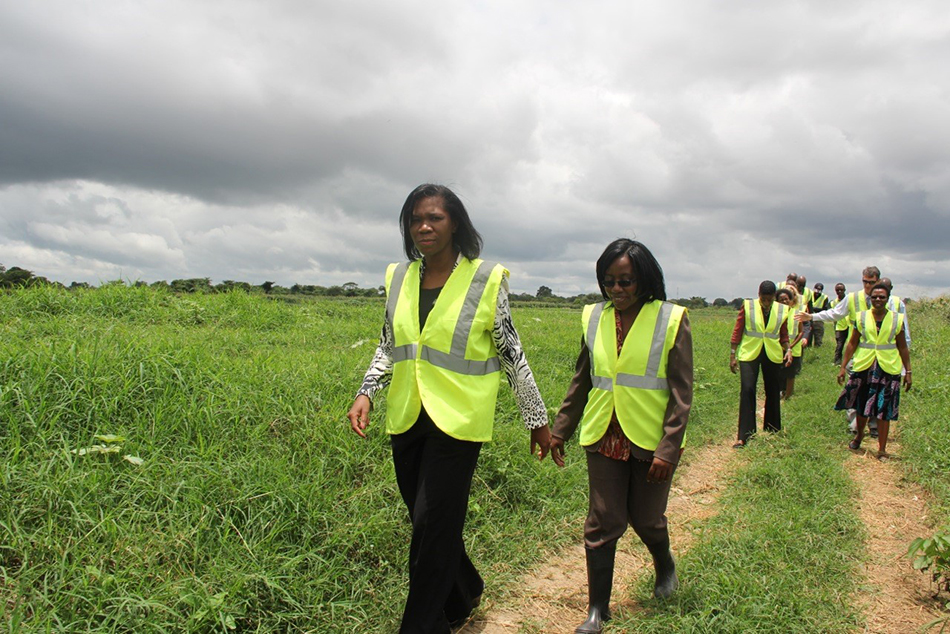 I grew up in a home where my mother and father treated their children equally, regardless of gender.
My parents sent their sons and daughters to the same schools and taught us to work hard. While Zambian culture tends to value girls according to their likelihood of becoming a wife, my parents taught me that I was an individual who could achieve anything if I worked hard, especially in school. I believe that the equal treatment I received from my parents gave me the self-confidence to achieve my dreams.  
In school, was told it is better to send boys to school than girls. Today, I am a mother, and my child will tell you that there is no gender discrimination in my family. As a family, we live and interact with each other not as women and men, girls and boys, but as individuals with different potential that needs to be developed.
When I entered the professional world as an economist, I began to experience the gender discrimination deeply engrained in our institutions. This gave me a better understanding of the challenges facing Zambian women.
While there are still visible gender stereotypes deeply embedded in Zambian culture, perceptions of women are improving. At the household level, I see most parents sending their boys and girls to school. The Government of Zambia enacted a gender-focused policy that improved opportunities for women; for instance, pregnant schoolgirls are allowed to continue with their education. The government also increased technical schools for girls to encourage them to study fields like engineering and architecture.
In the workplace, ideological biases prevail, and some men are still not comfortable seeing women in leadership positions. And the playing field is not equal: Fewer Zambian women are educated than men. This is a barrier that can cause women to view themselves as inadequate—but women and girls should believe in themselves. They must work hard and not allow cultural stereotypes to define them.
A key part of Zambia's five-year, $355 million compact with the Millennium Challenge Corporation addresses gender issues related to water and sanitation because women and girls are primarily responsible for drawing water for their families, which takes time away from their studies or work.
The compact will reduce the time women and girls must spend looking for water and allow them time to engage in other valuable activities. I am passionate and excited about this aspect of the compact because it empowers women, children and other vulnerable groups.
When I think about how many people will benefit from the compact, I get a lot of satisfaction because I know it will impact many residents of Lusaka. These projects will save lives and promote social inclusion and gender equality!