In Malawi, one hand helps the other to improve land use and boost economic opportunities
March 28, 2014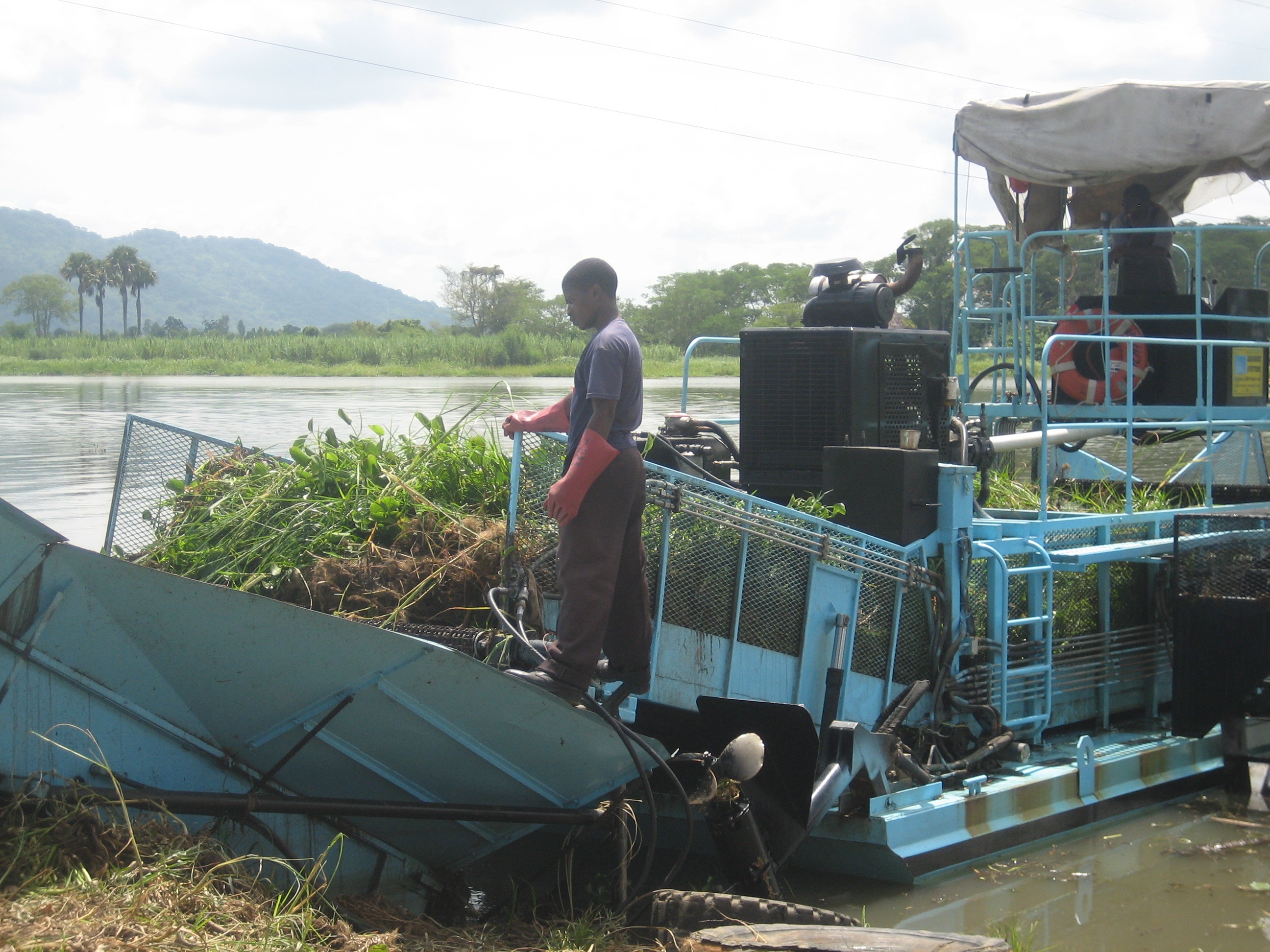 MCC is marking World Water Day with a blog series on our investments in the delivery of clean water, effective sanitation services and long-term solutions that help build economic growth. This is the sixth in the series.
Population pressures in Malawi have pushed poor and vulnerable farmers up the steep hillsides where they scratch out a living growing maize. Having grown up an Iowa farm boy, I would have never contemplated planting corn on such steep slopes—but of course, we were nowhere near as desperate for land or production as the farmers in Malawi.
Unfortunately, there is a knock-on effect to the poverty-driven hillside planting: Tons of topsoil sediment makes its way into the Shire River, where it flows into and fills the head ponds, damaging the hydroelectric plants. The topsoil's rich nutrients feed invasive weed blooms which get caught in the turbines, leading to power blackouts all over the country.
The effect represents a real long-term threat to MCC's Malawi Compact, which includes the rehabilitation of the hydroelectric plant on the Shire River and an upgrade of the electric grid through much of southern and central Malawi.
In response, the project on which we are working in partnership with the Malawians seeks long-term financing to promote better land-use practices in the Upper and Middle Shire Basin, the source of much of the soil runoff. Working with private and government-owned companies, we aim to establish an environmental trust.
These downstream companies that make up the trust—including sugarcane producers, bottlers, water utilities, and the electric company—are affected by the same sediment as the hydroelectric plant. Individually, there is little they can do. Together, though, they can contribute the money needed to provide grants to local non-government and community-based organizations which, in turn, can help farmers improve their methods through conservation agriculture, forestry and soil erosion techniques.
For the farmers, the use of one or all of these practices should lead to improved yields. For the trust companies and the hydroelectric plant, these plans will reduce pressure on the forests and hillsides that are the source of the water.
By linking the land-use interests of the downstream entities with the upstream communities, our project hopes to create long-term funding to support these efforts, even after MCC has left.