Questions about adopting a regional approach
March 25, 2014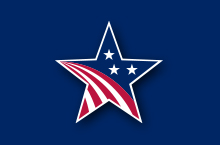 The Center for American Progress recently published a paper exploring the potential benefits and costs of expanding MCC compact and Threshold Programs—which currently focus at the country level—to a regional level. The paper is a welcome contribution to conversations about what's next for MCC, giving some great food for thought on some of the legislative and operational issues that would be involved in MCC working regionally.
It's easy to imagine cases where working regionally could indeed bring economic benefits beyond what could be accomplished by working in a single country. The most obvious example is probably transportation infrastructure, where making sure roads connect across borders to promote effective trade and transport would benefit all countries involved. In addition, working together on transportation projects across borders would allow for countries to find efficiencies by standardizing customs procedures or aligning cross-border trucking regulations.
Putting the principle of a regional approach into practice, however, would need to be done in a way that respects key foundational elements of MCC's model—country selectivity, evidence-based decision making and country ownership. Not to say these are insurmountable challenges, but let's consider them together:
Country selectivity: While a regional approach might be appropriate in cases where MCC works with countries that border one another, MCC is legally prohibited from doing more than one compact in a country at the same time. Given MCC's extremely selective process for selecting countries, the CAP authors are right to suggest that it would be difficult for MCC's Board of Directors to select groupings of neighboring countries that do not already have compacts under way or in development.
MCC also requires countries to maintain good governance standards throughout program implementation or risk suspension and/or termination. Therefore, what happens if conditions in one country within the regional block decline precipitously?
Evidence-based decision making: Even if our Board picked several bordering countries at the same time that did not have compacts under way, how would our current evidence-based approach apply when it came to developing the compact? Specifically, since MCC tailors its investments to address the binding constraints to economic growth in each country—a process that takes place after a country is selected—a regional approach would require constraints to be uniform in the region.
Country ownership. Finally, our emphasis on country ownership would require each country to prioritize regional work more than—or at least as highly as—work focused on their own country priorities. While there are often economic incentives to cross-border cooperation, it is also common to find countries competing with one another.
As I said, none of these challenges is insurmountable, and the idea of regional work is well worth considering, particularly in the spirit of maximizing growth impact. At MCC, we are always interested in engaging new ideas, especially those that offer potential for us to enhance our impact. I would like to commend CAP on this thoughtful report.
I would also like to hear from you. What do you think about CAP's proposal? Do you have any other ideas to help make MCC more efficient in the fight against global poverty?