What a difference a paved road makes
July 8, 2014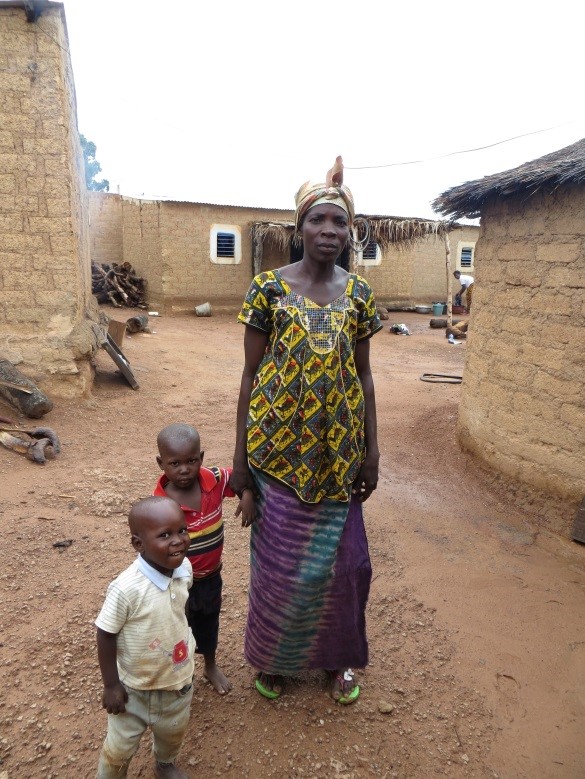 MCC's five-year compact with Burkina Faso ends on July 31. This story is part of a series of blogs and stories that highlights the accomplishments of this compact through the voices of the people who will benefit most from MCC's investments in Burkina Faso. Read the stories and learn more about the Burkina Faso compact.
Kiribina is a village that lies along the upgraded 31-mile road between Banfora and Sindou in southwestern Burkina Faso.  Assétou Hilou lives in this tree-lined village, where she has two rice fields and a small sheep-raising business which she uses to support her four young children.
Prior to the Millennium Challenge Corporation's five-year, $480.9 million compact with Burkina Faso, Hilou and her neighbors had limited access to Banfora, the regional capital. The road would flood during the rainy season, making certain parts dangerous to traverse and others entirely inaccessible. During the dry season, the dust-covered road was in poor shape, causing expensive motorcycle and vehicle damage and contributing to breakdowns of the taxi van that she would take to the nearby market.
But access to Banfora is critical for people living in Kiribina: Not only does it have the largest marketplace for miles, it also has the best schools and health centers. When the road became inaccessible, Assétou was simply unable to meet her family's basic needs for part of the year.
But the MCC road investment has changed that.
Since the construction, Hilou has been able to make the journey to Banfora on a regular basis. She can plan her market days carefully based on the best moment to sell her goods. She has better access to the resources that Banfora offers—resources she said will benefit her family. In total, the road will reach 190,000 of Hilou's neighbors along the length of the road segment.
"I used to sell rice only in the local market where I got a low price," she said. "Now, I sell in Banfora where I can sell the rice for more money, even in the rainy season."
The Banfora-Sindou Road is only part of MCC's $194.1 million Roads Project, which also involves the construction of two additional national roads and the upgrade of rural roads in the southwest of the country, significantly increasing connectivity in this key agricultural region.
Hilou is not just excited about earning more money; because her house is near the road, she is also happy that the dust from vehicles driving by has decreased. And she is not alone in her excitement for the new road—many others in villages along the road noted that they were thrilled for an easier route to market, more regular access to essential social services, the ability to travel more easily during the rainy season and the reduction in dust and mud that has come with a paved road.