Webinar on the Millennium Impact for Infrastructure Accelerator (MIIA)
Monday, February 27, 2023 from 8:30 am to 10:35 am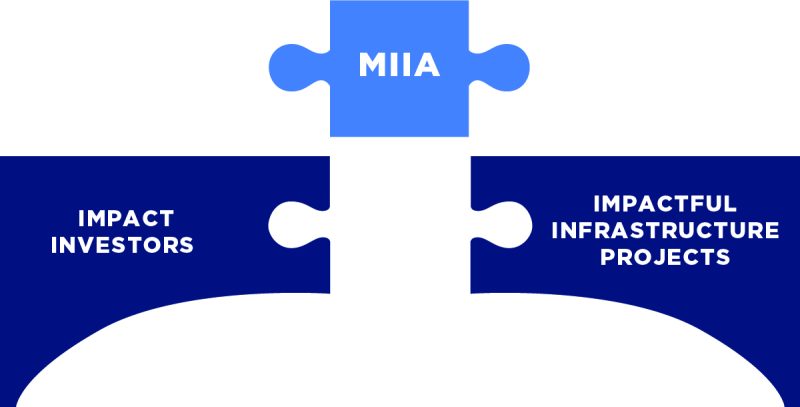 The Millennium Impact Infrastructure Accelerator "MIIA", conceptualized by the Millennium Challenge Corporation ("MCC") and Africa50, aims to address the root challenges to project development in emerging markets.
MIIA is an independent infrastructure development platform that provides developing countries and infrastructure developers with a more efficient, sustainable mechanism to identify, develop and finance bankable, sustainable infrastructure, especially projects that are harder to prepare and fund such as social infrastructure (water supply & sanitation, health, education) and smaller economic infrastructure (power, transport, ICT <$100m). MIIA does this through:
a project preparation facility (initially in Africa) that sources and develops bankable, high-impact projects from concept to close, and connects them with sources of public and private finance.
a capacity building mechanism that launches project preparation facilities in key developing countries to develop smaller-scale and subnational projects; and
a global knowledge center that builds capacity and appetite among private investors to allocate capital to impactful infrastructure assets.
MIIA invites Project Developers to join the MIIA Webinar for an opportunity to pitch your infrastructure project directly to interested early-stage funders in order to accelerate the development of your project. MIIA seeks to support the development of high impact infrastructure projects.
Selected projects will benefit from a prefeasibility assessment in the next 6 months.